Tutorials
What You Need to Start Your Own Podcast
Podcasting is radio for the digital age, and it's typically offered up as a series. Many people use podcasts as a platform to discuss current events, share stories, or talk about aspects of art and culture like music or movies. A podcast is a great way to share your ideas, as it requires very little start-up money but harbors the potential to reach a large audience quickly.
An Idea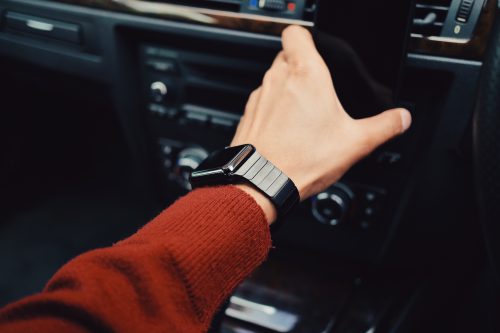 There are a lot of podcasts out there. If you aren't familiar, then take a walk through the iTunes podcast app. Listen to a few of the top ten, and maybe even a few of the bottom ten for good measure. Ask yourself, what do you want to talk about on your podcast? More importantly, how is it better or different than the podcasts already out there? Consider what you need to research, who you want to interview, etc. Then, try writing a short script to explore how well those ideas transfer to a radio format.
A Logo
A podcast without a logo is just an MP3 file. A logo is the most basic form of brand recognition. Even if you do zero marketing, your podcast needs a visual signifier in the audio world. This can be something super simple a la the enlarged text of This American Life, a symbol like RadioLab, or even a cartoon of your face like WNYC's 2 Dope Queens. Usually, your logo will also act as a de facto album cover when people search your show. If you aren't creatively inclined, there are a lot of free web services that can help you make a logo. (Or, just pay your graphic designer friend $40 to do it.)
Microphones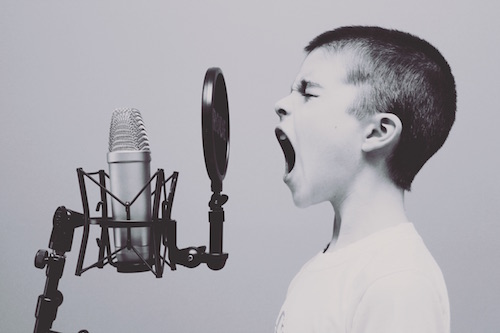 Okay, now we're getting into the techical stuff. If you're an AV kid by trade, then by all means, use your Rode microphones. However, if you're new to this side of podcasting, then consider a Yeti instead. The Yeti is a professional USB microphone that connects directly into your computer, so you can use it with recording software like Garage Band or Audio Hijack to edit. Plus, it features a cardioid mode that works great for single-person "voiceover" podcasting, as well as an omnidirectional mode to capture a discussion between multiple hosts.
Headphones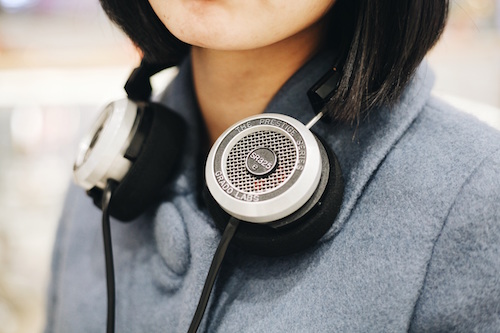 You need a good pair of headphones, even if it's just for sound editing. The majority of your listenership won't engage through laptop speakers, so neither should you. Something simple but comfortable like these Audio-Technica noise cancelling headphones should do the trick.
A Towel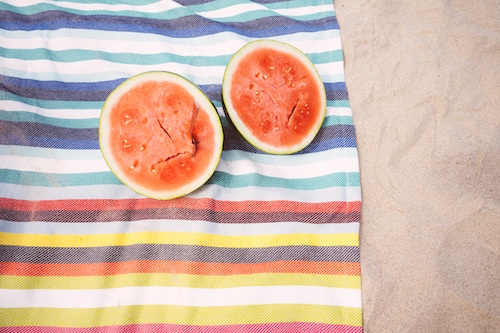 Yes, you read right. Get a towel and put it under your microphone. The towel acts as a buffer, and helps diminish echo as well as any little clicks and bumps that might seep into your recording. It's a total DIY move, but super effective (especially when you can't afford sound dampening equipment).
 __
Podcasting is a great way to share your ideas quickly, using a platform that people already love (and that's free). Unlike some of its media competitors, podcasting don't require a lot of gear to start: a good microphone and some headphones is enough to make headway. As you move forward, you might want to consider a more complicated setup with mixers, more microphones, etc. In the beginning, however, it's more important to learn how to best share an idea or tell a story.