The Sony A6000 is an exceptional camera for beginner photographers and even veterans. It may be a bit older, but the A6000 is fast and versatile, and the image quality still holds up very well today. Its 24.3 MP APS-C sensor produces fabulous, quality pictures, and for video, you get full HD 1080p. This camera is nothing to overlook, and without a doubt, it makes our list of best beginner cameras under $500 (price may vary depending on the kit).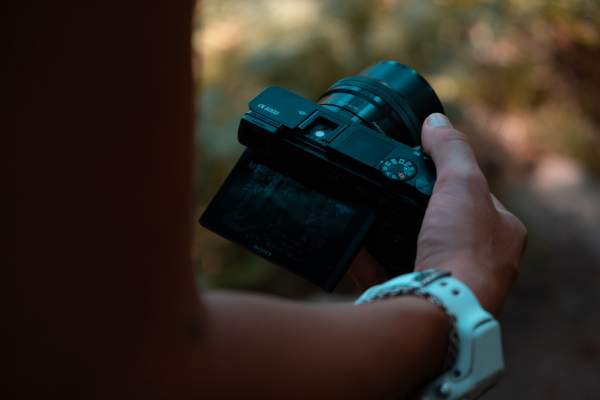 Is the Sony A6000 worth buying today? Yes, without a doubt – it's inexpensive, fast, and pocket-sized for easy portability. And if you want even more bang for your buck; here's a list of the best affordable lenses for your sleek and sharp Sony A6000.   
1) Sigma 30mm f/1.4 Contemporary DC DN Prime Lens for Sony E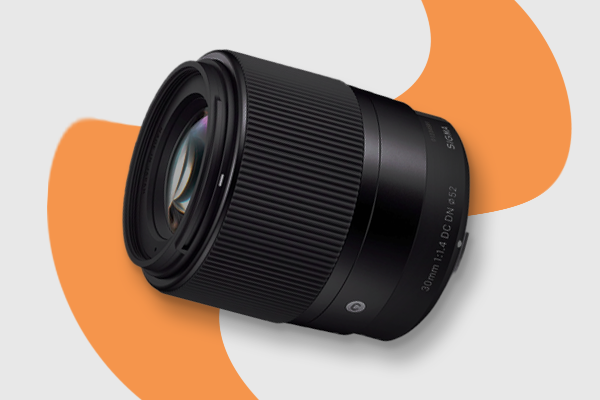 Sigma's 30mm prime wide-angle lens is compact, durable, and fast for a budget-friendly price. It's renowned for its astonishing bokeh effects and can create intimate shots with your subject using a shallow depth field. Its wide aperture makes it easier to work in low-light conditions while maintaining pristine images. Its AF is quick and is nothing to be overlooked, and at such a great price, this lens is undoubtedly worth it.
Pros 
Light & compact

Great for bokeh

Good for portrait & landscape photography
Cons
No manual-to-autofocus button.

May struggle in bright shooting condition

May need a neutral density filter 
2) Sony 55-210mm f/4.5-6.3 OSS E-Mount Lens for Sony E (Black)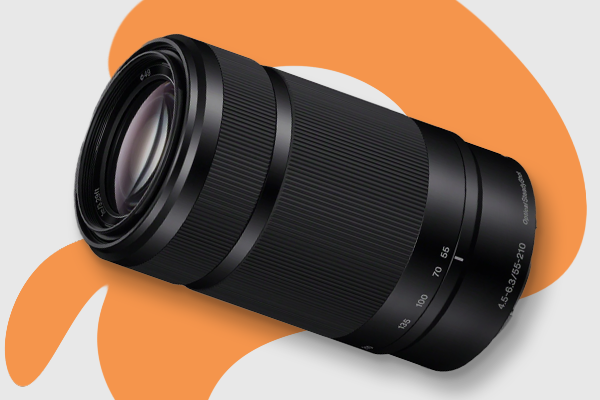 Sony's 55-210mm telephoto zoom lens is another hidden gem regarding price plus performance. It is equipped with a 3.8x magnification (equivalent: 83-315mm – full format) and has a quick, silent, and very responsive AF. This, combined with a tight zoom and OSS (Optical Steady Shot) for excellent stabilization, makes it an ideal lens for wildlife and sports photography. Keep in mind, however, that at max 210mm zoom, the aperture is cut down to 6.3, leaving you slightly at a disadvantage for lowlight situations.  
Pros 
Good stabilization 

Reduced chromatic aberration

Ideal for wildlife, sports, & portrait photography
Cons
Low aperture at high zoom

Slightly clunky build
3) Tamron 20mm f/2.8 Di III OSD Wide-Angle Prime Lens for Sony E-Mount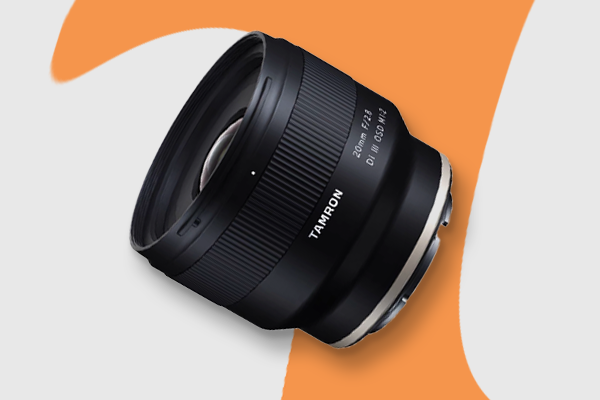 The Tamron 20mm f/2.8 wide-angle lens may be the cheapest lens on this list but surely doesn't underperform. You can see superb detail close to your subject with an impressive minimum focusing distance of .11m and a 1:2 magnification ratio. The 2.8 aperture and 94.5-degree viewing angle are optimal for large group shots, architecture, and landscape photography. This lens is very durable, built for moisture-resistance, while the fluorine coating repels grease and fingerprints. 
No, this lens doesn't have as many controls or features as the Sony FE 24mm f/1.4 GM lens. But, for a quarter of the price and excellent image quality, these lenses are well worth it, especially for beginner photographers. 
Pros 
Great minimum focusing distance 

Weather-resistant  

Good for architecture & landscape photography
Cons
High chance of barrel distortion 

No buttons or switch controls 
4) Sony Alpha 20mm f/2.8 E-Mount Prime Lens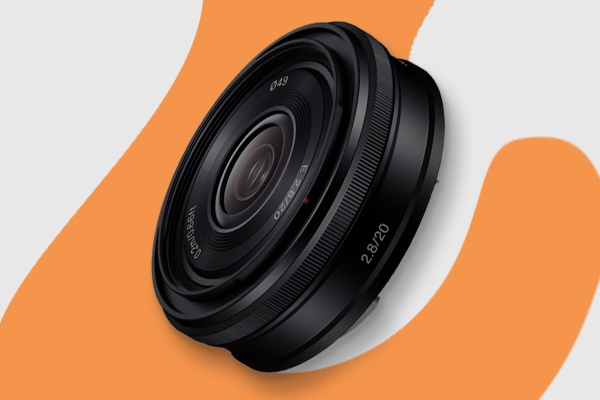 Pancakes, anyone? The Sony 20mm f/2.8 E Mount pancake lens (equivalent – 30mm Full Frame) is by far the lightest and most compact on the list, similar to the size of a camera body cap. But within this tiny lens is a powerful ability to capture astounding shots with high contrast and resolution, even in poor lighting. This lens is excellent at creating a bokeh effect and adds a smoother, more natural look because of its circular aperture design.
Pros 
Small, light, & portable

Great contrast and resolution   

Good for street & candid photography
Cons
Could be sharper along edges  

Slight chromatic aberration
5) Sony E 50mm f/1.8 OSS Prime Lens (Black)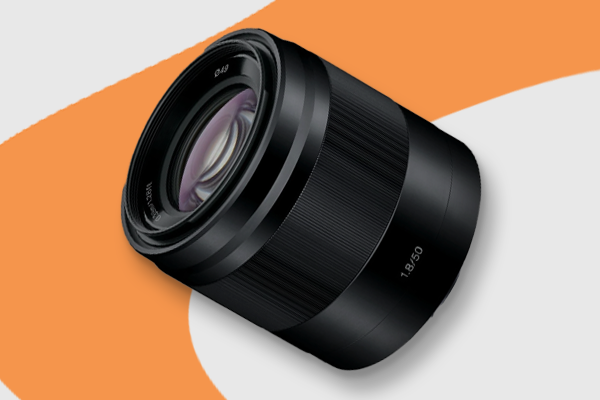 Sony's 50mm f/1.8 E mount prime telephoto lens may be a bit older, but it's aged like wine. Equipped with OSS and a silent and swift AF and wide aperture range, this lens is simple and efficient. Creating crisp images even in low-light is the least of your worries and if you up the shutter speed you can capture moving subjects with ease. Factor in excellent image stabilization to combat any camera shaking and you can produce beautiful photos.
Pros 
Wide aperture 

Great image stabilization

Good for portrait, indoor, & street photography
Cons
No buttons or switch controls  

No weather-sealing elements
Take Away
The most important thing to remember when shopping for your next lens is what you are most looking to get out of it. Budget is a significant consideration, but each lens is unique. Some lenses will be ideal for low-light, others for capturing everyday candid photos or landscapes. What about durability, speed, or even equipment space; is a smaller lens better in your case?
Tell us, what will be your next lens & why?
Regular price: 348.00

Regular price: 348.00

Regular price: 348.00