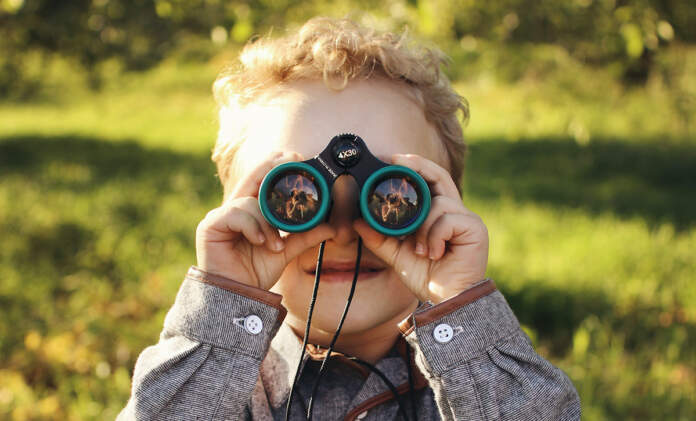 Truthfully, the answer to "which binocular is best in 2023?" is subjective. So here's a continued segment to helping you find the perfect binoculars for you. This guide is for your practical application and practical questions, let us know if this was helpful in the comments below.
If you're someone who often finds themselves in the search bar for 2023's best binoculars, you're not alone. With so many different specifications, styles, and price points available, we're sure that finding the perfect pair of binoculars can be overwhelming. So we've created a list of things to consider when purchasing your next or very first pair. In this blog post, we've put together the ultimate buying guide to help make your next binocular purchase a breeze.
But first, if you find yourself asking 'what do the numbers on a binoculars mean?' feel free to refer to this buyers guide for an in-depth terminology breakdown.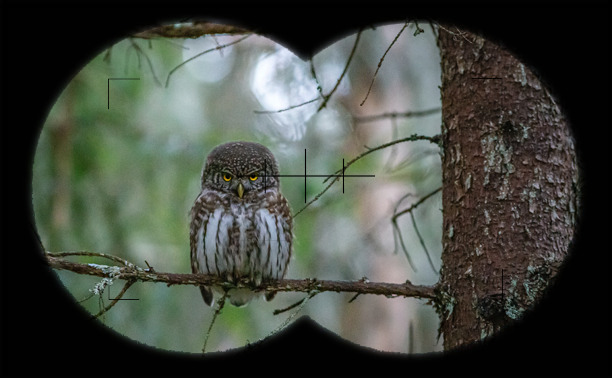 The first thing to consider when starting your search is what you'll be using them for. If you are a hunter, a birdwatcher, or someone who loves stargazing some specs will hold very different importance to you. Perhaps you'll need a pair that can be used for various and versatile activities, like sporting events or sightseeing outdoors? Highlighting the specifics of your intended use will help narrow down your options and find binoculars that meet your specific needs. So, what do you use your binoculars for?
Focus in on the Subject:
When it comes to choosing the perfect binoculars, the subject you'll be observing is a crucial factor. Things like size, speed, and movement all matter here. Consider the size of the objects or animals and ultimately, how close you need to get to them. When amplified, if you're optics tend to be super far away, the magnification number identifies just how much the view will be pulled closer to you; this key detail will help you thoughtfully determine the magnification size you need.
Sharpness and whether the binoculars have extra-low dispersion (ED) glass, which generally provide better image quality, can be quite a useful thing to think about here also. How clearly you want to see the details of your image can help you decide the importance of the emphasized clarity. When the details matter, prioritize lens that emphasize crisp imagining, ED glass, and decide between things porro vs. roof prisms. For example when it comes to ED glass, The Monarch M5 and M7 series are a great example of what precision looks like. With the Nikon M7 being the latest and greatest release in the renowned monarch line, it truly is upholding the NIKON standard in precision optics. With both 8 and 10 magnification options, high resolution, noticeable brightness, and further field view, the M7 provides lowlight capabilities and a friendly scope in more than many arenas. Check out more specs on this beautiful trendsetter and how it stands up to competition.
If you are birdwatching, you'll likely want binoculars with a magnification capability tight enough to keep a close eye on small birds with a wide enough view to easily track their travel. When we think about tracking travel and covering a set range, it's time to focus on the objective lens size and the field of view. The field of view refers to how much of your subject's environment you'll be able to see through the binoculars while the objective lens is a fixed diameter lens that we seem to see the image through, it uniquely pulls in the brightness and captures the clarity of the image. With a larger objective lens the spectacles allow room for more light resulting in a brighter image, with a larger field of view we can ideally see fast-moving subjects and beautiful panoramic views. These two work together under the same lens to give each pair of binoculars unique experiences. With this note, we keep in mind that larger objective lenses also mean heavier and bulkier binoculars, naturally navigating us to thinking about size. I mean bulky binoculars are fun and as long as you aren't crawling with them, they can serve as a HUGE statement- just like these really funky binoculars by bushnell.
Style and Build:
The style and build of your binoculars will play a large role in your overall experience. If you find yourself walking tons, it may be best to think more compact (typically referring to 18-25mm lenses) while if you're crawling or climbing where it be best to think durable! Internally, roof prism binoculars tend to be far less fragile than porro prisms due to their overall composition. However, porro prisms might be the supreme pair if you are considering prioritizing stationary options or don't plan to bang to much of your buck. For reference, Vortex is a popular and highly reviewed binocular brand that carries optics in both, the porro 8.5×32 and the prism 8×42 are great examples to compare side by side.
Check out some of the other porro models we have on hand below:
https://www.focuscamera.com/search?q=%20porro%20binoculars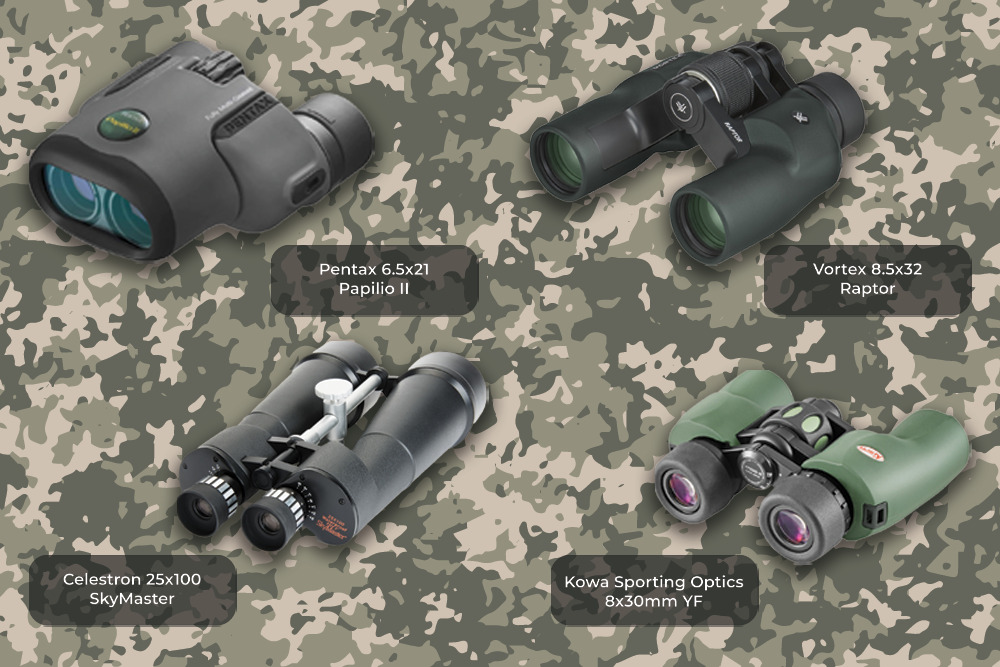 Overall, the terrain where you'll be using your binoculars should be a defining factor in really deciding a great fit. If you plan for a rugged experience, search for binoculars with durable construction and prioritize coatings that can withstand the elements. Look for fun features that express ease in areas you might need, like textured grip or comfortable eye relief. If you wear glasses, this may be an easier feat, but generally look for binoculars with longer eye relief to ensure comfortable viewing across the board. And, consider how the use of accompanying accessories that may come with your binoculars, such as a tripod, carrying bag, or neck/chest straps, may aid and enhance your overall user experience. This particular Vortex binocular kit listed below comes with a floating strap, hat, and bag. Aesthetically, a binocular chest pack and harness will always land itself at the top of my list.
https://www.focuscamera.com/vortex-12×50-crossfire-hd-roof-prism-binoculars-w-floating-strap-vortex-hat-bundle.html
Price Point and Budget:
With all these mentioned it is important to note that binoculars sell at a wide range of prices. In that regard determine your budget before making a purchase and align in that it's okay to work your way up, especially after getting to know your binoculars a bit more. Keep in mind that higher-priced binoculars often come with more features and higher quality optics but they may not always be necessary for your specific needs and that durability may not always be the focus of their design. Consider what features are essential for your intended use and find a balance between budget and performance that suits your niche.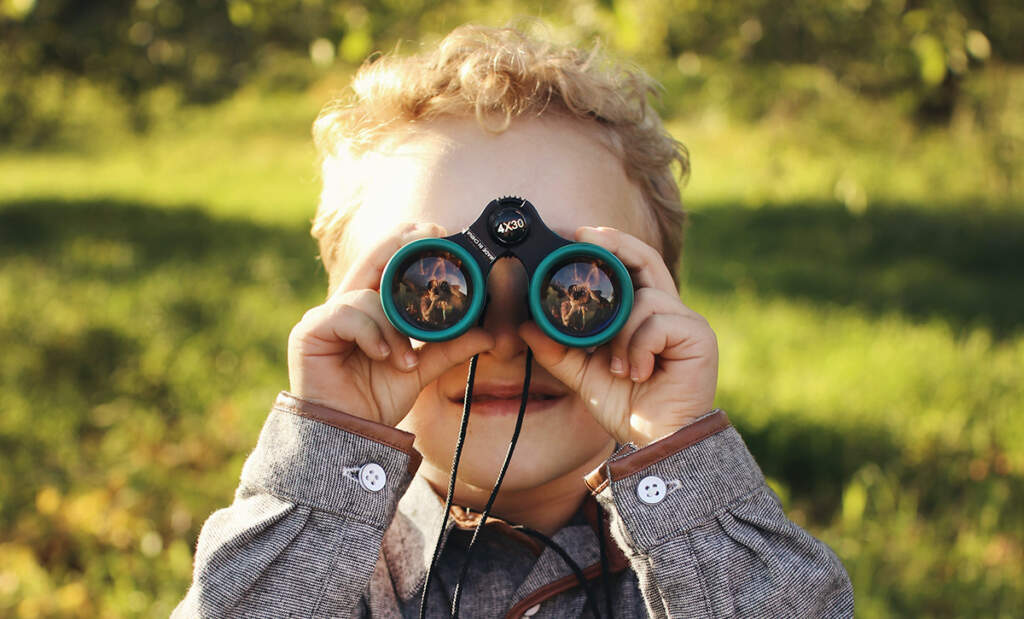 Wrap-Up:
In conclusion, finding the perfect pair of binoculars doesn't have to be overwhelming, especially when you have access to a vast catalog like ours! Whether the NIKON Monarch M5 8×42 or the Zeiss 8×42 Conquest HD, trust we'll give you the scoop on what make each piece unique:
---
Check out these links that were some favorite points of reference for this article:
& Upcoming Blog Topics!
> Product Review and Comparison
> How to begin as a Beginner Content Creator
> Industry Giants: Analyzing Producers in the industry, their styles, techniques, and coverage.