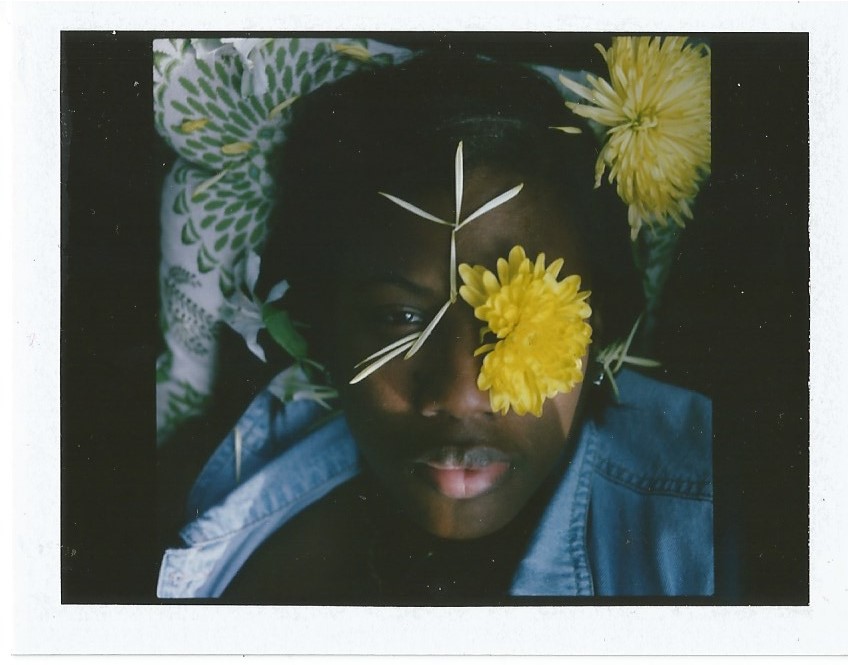 This Black History Month, we're all about celebrating the African American and African Diaspora photographers who contribute to New York's thriving artistic community. From commercial to street photography, to music and travel, we're excited to showcase three of our favorite photographers to follow this February and beyond.
William Ruben Helms
The mind behind The Joy of Violent Movement, William Ruben Helms is an independent blogger and photographer who covers, among other things, the musical "styles of Africa, hip-hop, punk rock, post punk, heavy metal, psych rock, indie rock, folk, country, Latin music, [and] soul." A photographer for over 15 years, his eclectic tastes (partially influenced by growing up in Queens, "arguably one of the most diverse places in the entire world") drive him to document a wide variety of artists.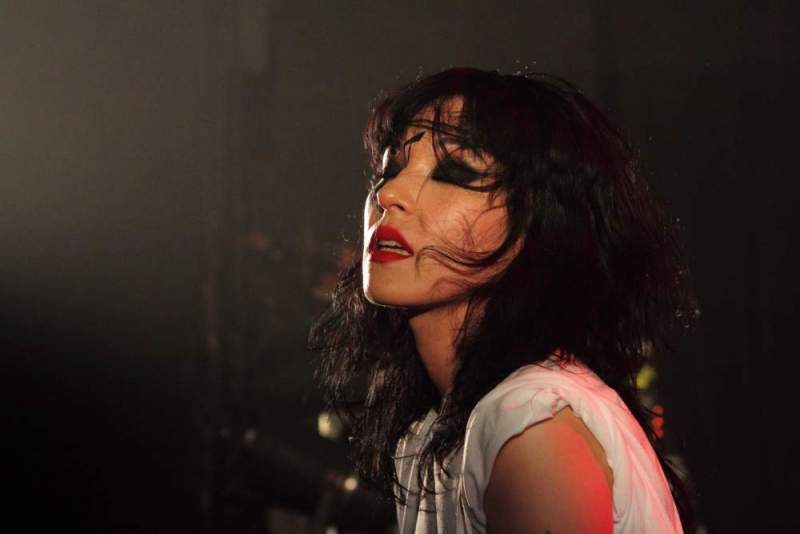 After working with various editors on stories ranging from nightlife to literature, Helms went live with The Joy of Violent Movement in June 2010 to cover a greater swath of musical talent from across the U.S – and in New York's music scene, specifically. "I had a falling out with an editor over covering someone, who I thought was worthy [of being covered] – and that the editor, for some reason, didn't get or appreciate," he says. "And I realized that personally, I never wanted to have that conversation or argument ever again; that it was time for me to go out on my own and cover whatever I wanted with my own take." Full of grace, beauty, and (yes) some violent movement, Helms' stills and video are evocative, emotive portraits of artists in motion.
Gear of Choice: "I'm currently shooting with a brand new Canon 77D, which I'm still learning, and admittedly, it's a massive upgrade from the Canon T1i I had been shooting with for the bulk of The Joy of Violent Movement's history. In terms of lenses, I'm shooting primarily with a Canon 28-70mm f/2.8 – and while it doesn't give me the type of zoom of my old 28-135mm f/3.5-5.6, it's a pretty good all purpose, all conditions lens with a decent aperture size. I'll use a 50mm whenever I'm in some extremely dark or smoke machine-filled room. I have a beaten up 70-300mm that I'll use to create some great close ups with a gentle blurred background – or when I'm far away from my subject for some reason."
Cheryl Bowers
For Cheryl Bowers, photography is in her blood. "My father, Harold Lee Bowers, was a freelance photographer way before I was born," she says. "I feel like it was installed in me. I began shooting about 5 years ago when I was laid off from a job that I held for more than 4 years [–] painting theatrical and prescription contact lenses." Not sure what to do next, Bowers started driving home. She noticed crowds gathering in Marietta Square in Marietta, Georgia. "As I got a little closer, I realized that they were filming for Dumb and Dumber To. So I felt like that was my moment and opportunity to get some great shots of some of the characters on set, including Jim Carrey. I did so, and I went home to edit them and […] received great feedback." From there, she started answering requests to photograph parties and special events.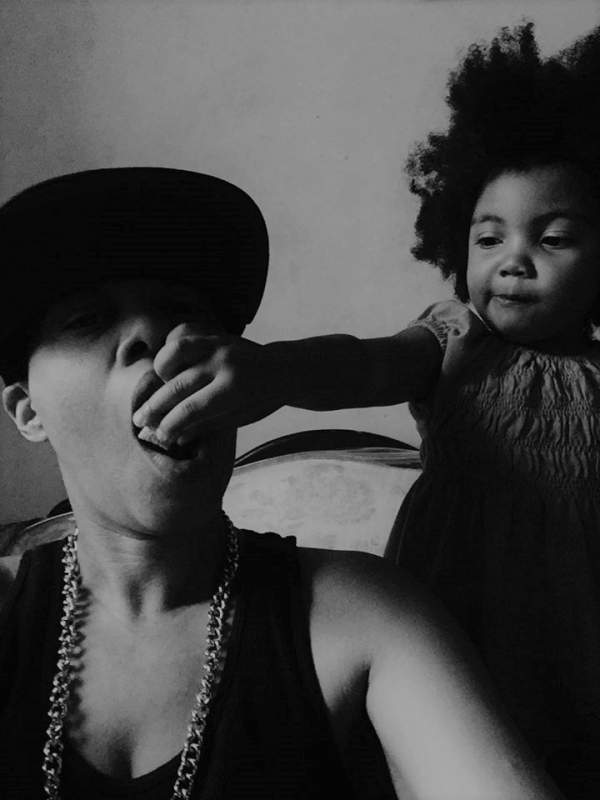 Bowers also photographs beautifully intimate portraits. "I am interested in getting to know who I'm photographing. I want to know their future goals, favorite colors," she says. "I want to get to know their soul." And it shows. She shoots in black and white because "it tells a deeper story." Living in Brooklyn, too, affects her process. "Photography here is endless," she says. "Brooklyn is such a photographic place…it's almost magical. I am inspired by the history and the people of Brooklyn [—] especially the ones on the subway. Just to know that Jackie Robinson played baseball at Ebbets Field, [or that] Spike Lee filmed some great films here."
Gear of Choice: "I keep it simple. I am a huge fan of Canon. Currently I shoot with a Canon 77D. The Canon 77D has better resolution than my Canon T5 did. Also, it is very light. No one wants to carry around a heavy camera around. The battery life is dope.  I can roughly get about 600 shots out of the battery life. I also shoot with an iPhone 6. I do a lot of my street and black and white shots along with the VSCO camera."
Justin Carter
While he shoots digital as well, Justin Carter prefers to think of himself as film photographer first. "I honestly don't think my digital photographs compare to the ones I had to really sit down and think about," he says. Film limits his ability to edit in post-production, which Carter finds challenging and thrilling. "I started in the darkroom." These days, his passion for film includes instant film. "I really love the peel apart Polaroids because you get a print and a negative," he says. "And the Polaroid Sx-70 is just an instant classic. You feel that you've put a border around an old world, actively shaping a new frontier with your images."
Through his website, Expanding Westward, Carter spends a lot of time chasing that frontier. "Traveling is an exhaustive process but in the best kind of way," he says. "You're subject to anything imaginable. All of the sights, smells, colors, and atmosphere really brings you out of your own element and you're forced to observe and adapt." Whether trekking through Brazil or hanging out of fire escapes in Brooklyn, travel "really open[s] my eye. Have you ever been to a location that just feels charged with a new energy? You can open the doors and shatter your old perceptions to create new work and establish meaning."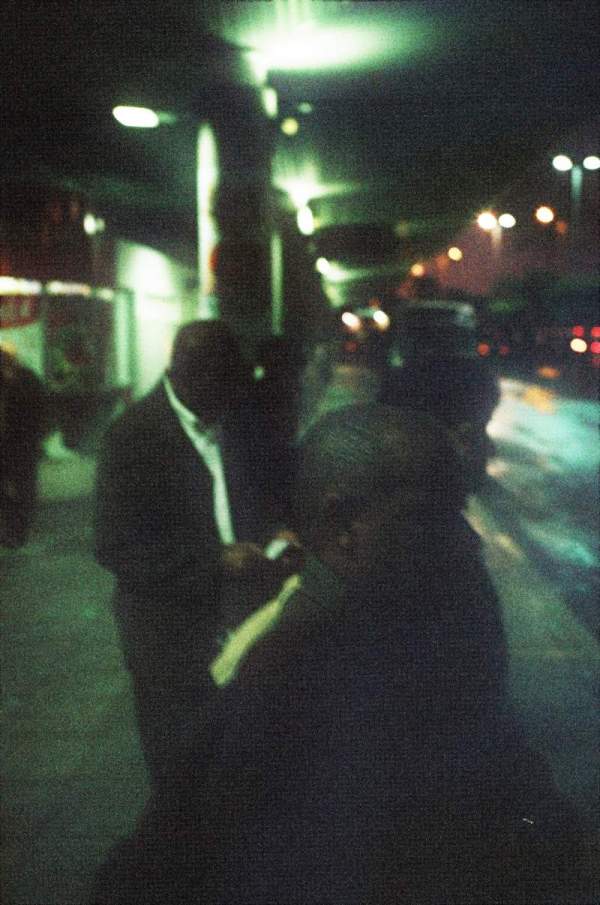 Gear of Choice: "These days I'm shooting with a Mamiya RB67, a Leica M6 and a Sony a7II. I switch it off depending on the project. I'm going to be in love with film forever and the more mechanical the process for me—the better. I honestly don't think my digital photographs compare to the ones I had to really sit down and think about. […] When I'm in the darkroom or even get color negatives back it still feels like magic. I love the Sony interface and sensor. It helps to have a nice reliable tool to make images, especially the night sky."
Featured image by Justin Carter.