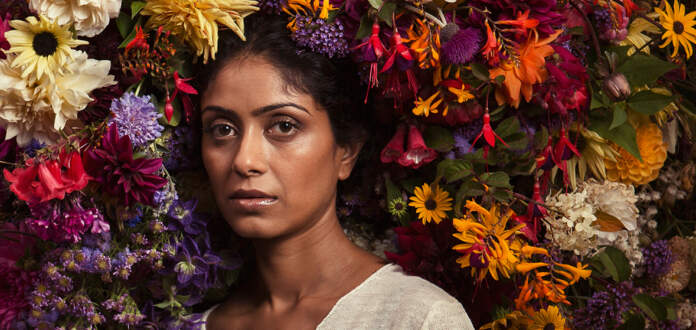 In 2018, photographer Tyler Mitchell shot the cover art for Vogue's much celebrated September issue. This is remarkable for a few reasons. First, Mitchell was only twenty-three when he was given this honor. He was fresh out of college working with pop royalty Beyoncé Knowles-Carter, achieving a goal that some photographers wait a lifetime for. Second, he was the first black photographer to ever shoot the cover of Vogue. 
It took Vogue 126 years to ask a black person to shoot their cover art. To give everyone a little perspective, Vogue was established in 1892. That same year, Ellis Island began receiving immigrants and a man named Jesse Reno patented the first working elevator. All of this to say: it's great that we finally got here, but wow that took a while.
So, in the spirit of continuing to exalt talented artists who deserve the spotlight, we did a roundup of talented black photographers to watch. This was an absurdly hard list to curate because of the surplus of talent. Feel free to continue this endless list in the comments below.
Ronan Mckenzie
Ronan Mckenzie is a UK based photographer, publisher, and curator. She has several major projects under her belt including a Vogue and Nike collaboration. However, her longest running series is "Girls"; the aptly named work consists of photos of models, close friends, acquaintances and—in the earliest stages—her mother.
"I pay so much attention to my casting for this because it's so important to me to shoot people how they are, I only really shoot people that jump out at me for some reason," Mckenzie explains in an interview. "I can't really describe what that reason is, sometimes it could be a physical feature like beautiful eyes or an interesting shape face, or sometimes it could just be the vibe of that person or an energy that comes through."
The multihyphenate shoots primarily with a medium format camera to bring out the textures and details in her numerous close-up portraits. Outside of her photography career, Mckenzie works to combat homelessness in London and hopes to use her talents to bring more attention to the pressing, ever-present issue.
Kareem Black
Kareem Black is an NYC-based lifestyle and commercial photographer hellbent on living life to the fullest. He has seen it all, from strife in Sri Lanka to the excess of the New York City social scene. Through it all, he makes his living as an awe-struck witness.
"I've been so fortunate to live my life the way I do," Black said. "But all this has been able to happen because I take pictures. Every time I think about it. I'm like WHOA this is… crazy. People are going to pay me a bunch of money to take pictures and live in a crazy hotel. Sometimes, I hope that people don't discover that I'm just a normal guy. Because then this dream might end."
For a normal guy, Black makes a pretty good name for himself shooting for some of the most well-known names in the world. His resume includes a range of players from MTV and Viacom to the FDA and Verizon among many more. If you're interested in shooting like Black, we recommend investing in one of his preferred cameras (the Sony a7R III) and opening yourself up to the idea that life isn't meant to be planned.
Shawn Theodore
Shawn Theodore is a Philadelphia-based photographer and archivist of "Afromythology." He produces work that intertwines magical realism, "hypothesized mythology," and the harsh realities of what it means to be black; the result is a unique style of visual storytelling. His work is a poignant reflection of black repression, majesty, and how those conflicting elements exist alongside one another.
One of his most well-known bodies of work, "Future Antebellum," is a glimpse into the world he not only creates but also strives to preserve. "Preservation is a dynamic tool to activate memories not just to 'store' them, so to speak," Theodore said in a 2018 interview. "I like to place objects in ways that the viewer would have to render themselves free from an understanding of chronological order, I work to make people see reality in new ways."
Most recently, Theodore received both the ARRAY and VSCO Voices grants. He also garnered commercial attention with a Smithsonian Magazine cover and Apple commercial feature. He also has upcoming shows you can learn more about via his Instagram.
Ade Okelarin
Meet Ade Okelarin. Okelarin was born in London, England raised as a child in Lagos, Nigeria, then spent his teen years back in London. The photographer's current living situation reflects his upbringing; he splits his time and work between those two cultural epicenters.
Unlike Kareem Black, Okelarin is much more plan oriented when approaching a shoot: "It's preconceived and thought out, well the personal project work at least," the photographer said of his workflow. "Even when it's not, I try to have a plan or a concept. I don't think I could walk into a shoot without having an idea even if it is loose and easy flowing. I usually start with an idea and slowly expand it and build a story and in turn frames of images."
His favorite project, "Layers," explores womanhood, aging, and identity. The collection also saw commercial success; it was featured on Huffington Post and did a run at the South Bank in London. Most recently, his collection "Adorned" was exhibited at The Gallery of African Art in London and made up his first solo show at Rele Gallery in Nigeria.
Hilina Abebe
Hilina Abebe is a documentary photographer living in Addis Ababa, Ethiopia. Abebe is, for lack of a better phrase, the real deal. She is a self-taught professional who dedicates herself to exploring the social issues that affect her community. She has a knack for catching people in honest moments, including her father who is the inspiration for her career as a photographer. In a time when getting the most likes on a photo is a driving factor for creativity, Abebe is only concerned with the art.
"We should do the work not thinking about what book, which exhibition or what post it is going to end up for," Abebe asserts in a Medium post. "We should not be concerned about which award or prize we are going to submit it to, nor how many followers and likes we will get from it. We should do the work because it is important to us and to others. We must do it questioning the things around us or because we want the work to say something."
While she started on a point-and-shoot, her DSLR photography is what gets attention from the press. She won the Eddie Adams Workshop Nikon Award in 2016 and was nominated for the 2017 Joop Swart Masterclass and PDN's 30 in 2018.
---
That concludes our list of five black photographers to watch. This was a tough roundup to curate—there are thousands of talented photographers out there who also deserve the spotlight. Comment below with the names of contemporary black photographers you think deserve to be highlighted.