Fireworks usually conjure up images of festivities and celebrations; they are a means of expressing joy in some of the most profound occasions. With the Fourth of July being right around the corner, Focus Camera gives you a few helpful tips on capturing the moment.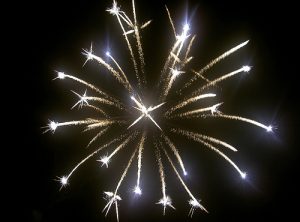 Turn off your flash, leaving your flash on will trick your camera into thinking it needs a short exposure time. Set your camera mode to manual this allows you to control the exposure and aperture yourself. Set your aperture to F8 and if you are close to the action use a smaller aperture of F16-F22. Remember your camera's flash will only reach a few meters, when shooting fireworks they will make your images appear overexposed.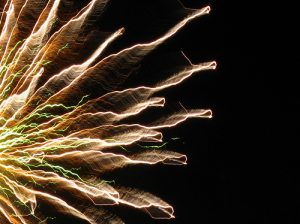 Use a Tripod The most useful camera related tool to bring along would be a Tripod; the right tripod to carry along will depend on the size and weight of your camera. A tripod will not only keep your camera still but will also help you capture shots from a distance because you will be using longer shutter speeds. Focus Camera carries a wide selection of tripods; the Manfrotto tripods are premium quality tripods that can help you capture steady shots.
 Be prepared; bring extra batteries and memory cards along with you. A back up battery will help you in case your primary battery gives out. Memory cards are also important to consider, some cards enable faster write speeds which decreases the pressure on your camera processor, a large memory card will help you when taking many photos.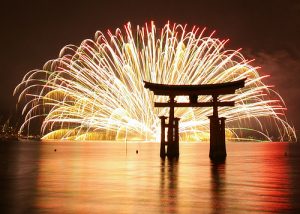 Frame your shot. In order to get the best shot you have to aim your camera before the fireworks go off. Try including background landmarks, buildings, people or cityscapes in order for your images to have a sense of scale.
Last but not least, remember to scout the location in advance, crowds might gather around the area, in order to ensure that nothing impedes your photography arrive early. Take note of where the fireworks are being set up and which part of the sky will they will illuminate. Once the fireworks start and you begin taking photos, check one or two images to test their quality.
Try varying your shots if you are aiming for a tight shot you would want to use a zoom lens at least 200mm. If there is a need you can also stand above the crowds and take shots but the most important thing is to be safe, keep a good distance from the fireworks displays don't get too close, after all your best shots will be ones taken from a distance!