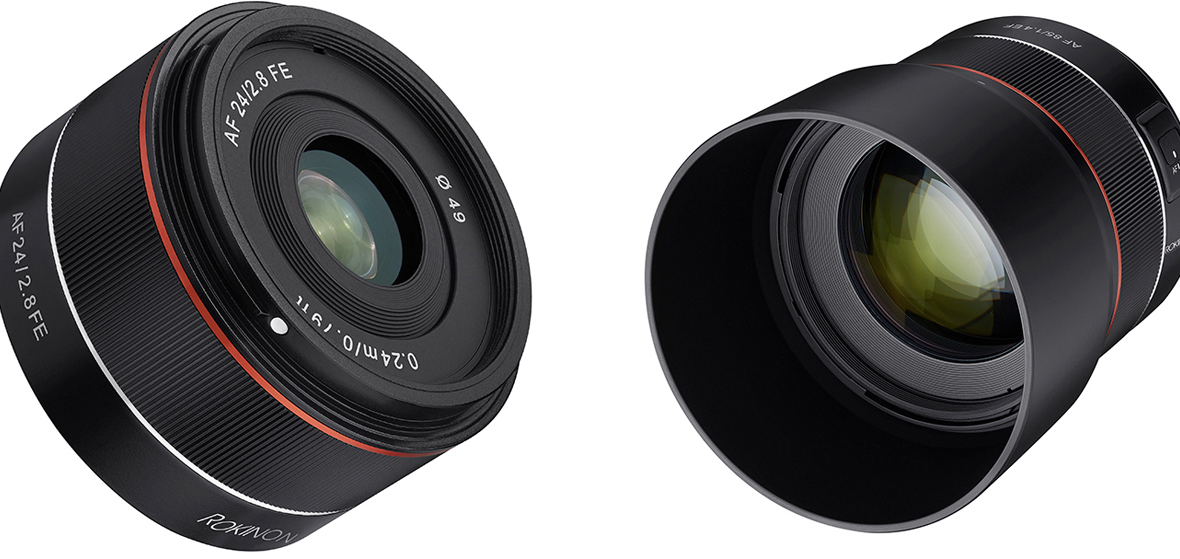 Rokinon recently announced two lenses, the Rokinon AF 85mm F1.4 Full Frame Prime for Canon EF and the Rokinon AF 24mm F2.8 Full Frame Compact Lens for Sony E.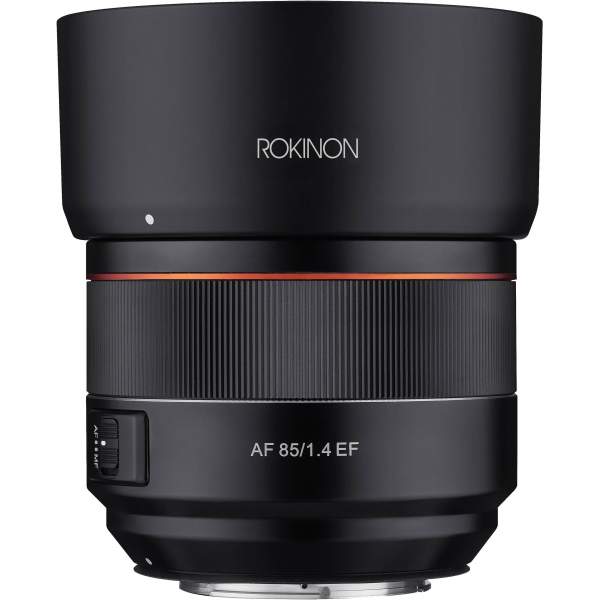 Vivid, sharp, and bright, the Rokinon AF 85mm F1.4 is made for Canon's advanced full-frame digital cameras. The design controls distortion, minimizes aberration, and delivers outstanding resolution. Meanwhile, advanced lens technologies create a more compact and lightweight design, at less than 3 inches long and 17 ounces.  The autofocus is fast and quiet thanks to two Linear Ultrasonic Motors that adjust a single inner lens group. Plus, with weather sealing, all metal construction, and an ergonomic design shape, this is an inexpensive lens that doesn't sacrifice quality or feel cheap. It is currently available for pre-order and is expected to ship in August for $799.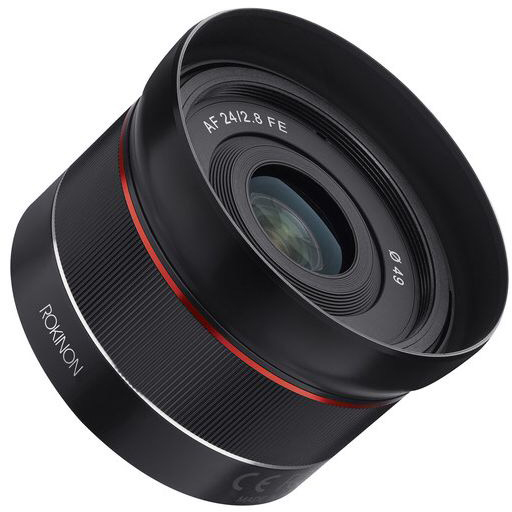 The Rokinon AF 24mm F2.8 Compact Lens is part of the full frame auto focus lens collection for Sony E mount cameras. "Small in size but big in performance," according to Rokinon it's designed to focus on optical quality, portability, and silent autofocus. The lens is composed for 7 elements in 7 groups, and delivers high resolution from the center all the way out to the corners of the image.  With a quiet, fast, and accurate autofocus, as well as inconspicuous size, it's a great fit for street shooting, video, or travel. For Sony APS-C cameras, including the Sony Alpha a6000/a5000 series, it provides the same features with a wider angle of view at approximately 36mm.  It is currently available for pre-order and is expected to ship some time in July for $399.