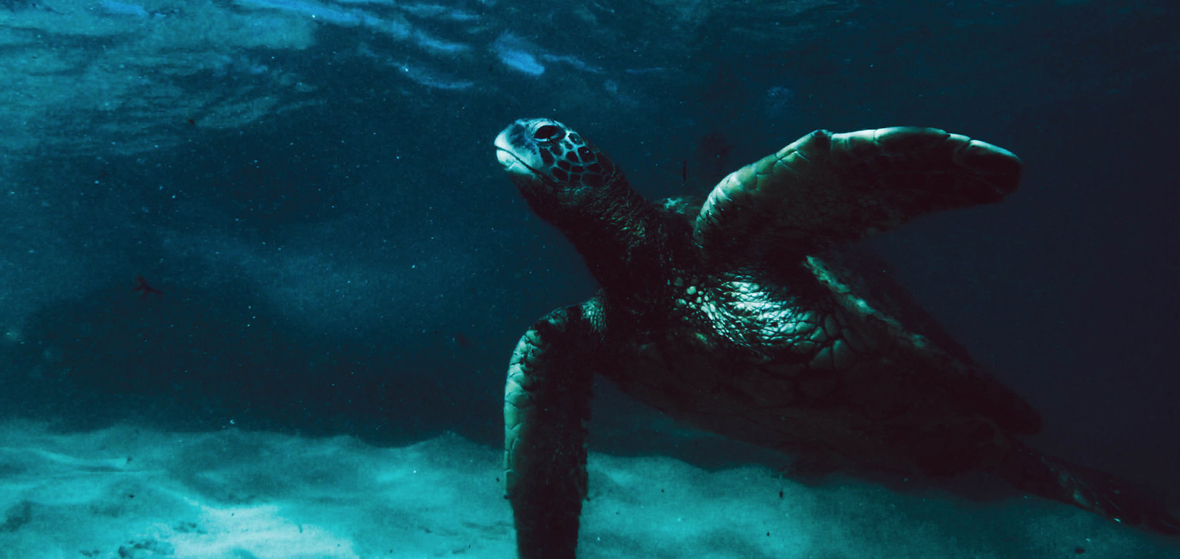 Dominick Nicholas is a documentary and lifestyle photographer who lives in Hawaii. In addition to his land based pursuits, he also shoots underwater photography. Nicholas started experimenting in pools and the ocean with friends in Miami, but now shoots for modeling agencies and swimwear clients. As a professional "floater boy," Nicholas shares with us a little of what he's learned from a life submerged.
Underwater Portraits
While pools provide fewer perils, Nicholas prefers to shoot underwater portraits in the ocean. ("Every now and then the models will step on a sea urchin. We all get sea urchins in our foot at least once or twice.") Unlike a pool, which is "almost too perfect," the ocean provides a slightly different atmosphere every time. There are new animals, rocks, and light to work with.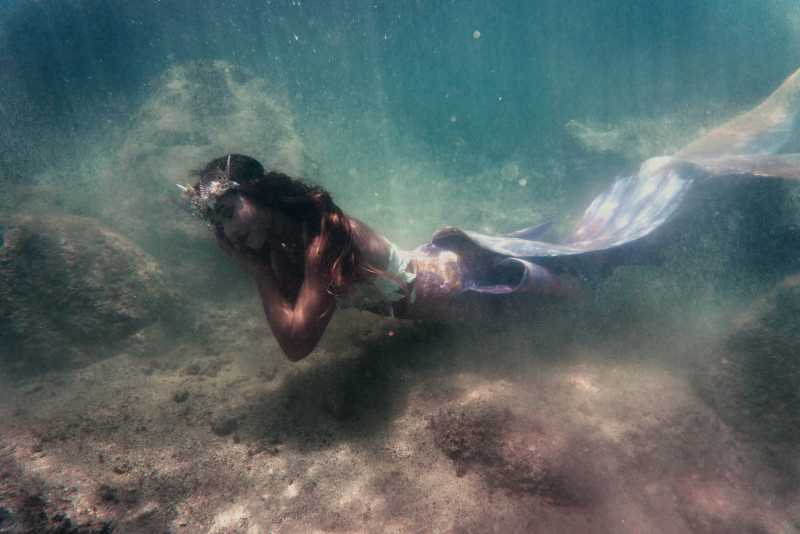 While there's always an element of improvisation, the first thirty minutes are typically devoted to breathing techniques. Nicholas coaches the models to "let the air out if they're going underwater all the way, so there are no air bubbles." Then, he asks them to mimic poses they would normally try outside of water. As the shoot goes on, the models adapt to the new pressure. "It usually takes a few tries, and it's pretty funny at first," he says.
Surf Work
When it comes to taking surf pictures, Nicholas does it "mainly for my own joy. That's what I do when I have a full day off."  He's typically in the water for three to four hours at a time, bobbing up and down with the waves and "following the vibe."  It's a constant struggle to catch the right shot in the seconds-long opening before the wave crashes.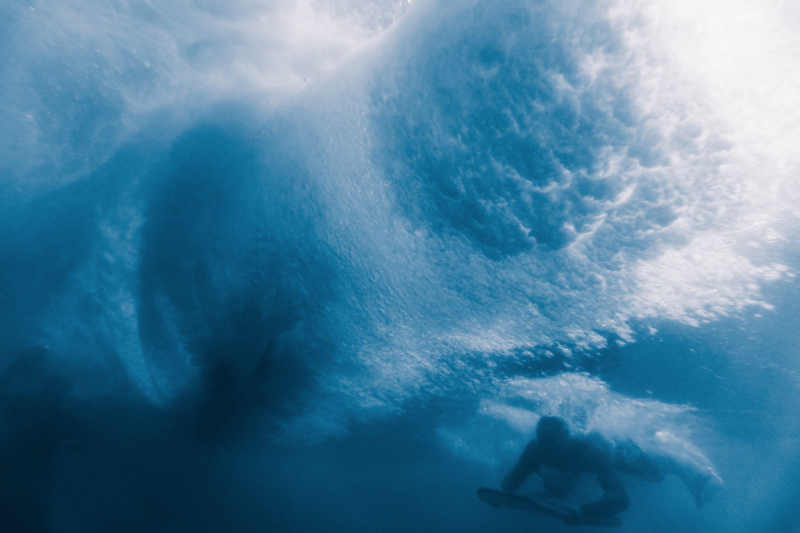 Indeed, adapting to waves is a challenge in and of itself. "In south Florida, we don't really have waves," he says. "It's a big learning curve: breathing [in the] waves and trying not get taken over by [them]. You can get it deep trouble. It's called going over the falls," which occurs when the wave sucks the unlucky surfer into its exploding core. "It's like a washing machine," he says.

However, the surf work is also incredibly rewarding, even rejuvenating. "At the end of the day it's being one with nature. That's my favorite line of work."
Utilizing Light
While most genres of photography try to avoid high noon, Nicholas likes to shoot underwater photography when the sun is at its highest point because the clarity is better. "The rays of light that come through are amazing," he says. "There is a different luminescence happening." For surf photography, he also likes shooting at sunset "with the light coming through the backs of the waves." For portraiture, golden hour is also generative. However, by then it's also really dark under the water. "At that point, I would be messing with a longer shutter drive for a more moody feel," he says.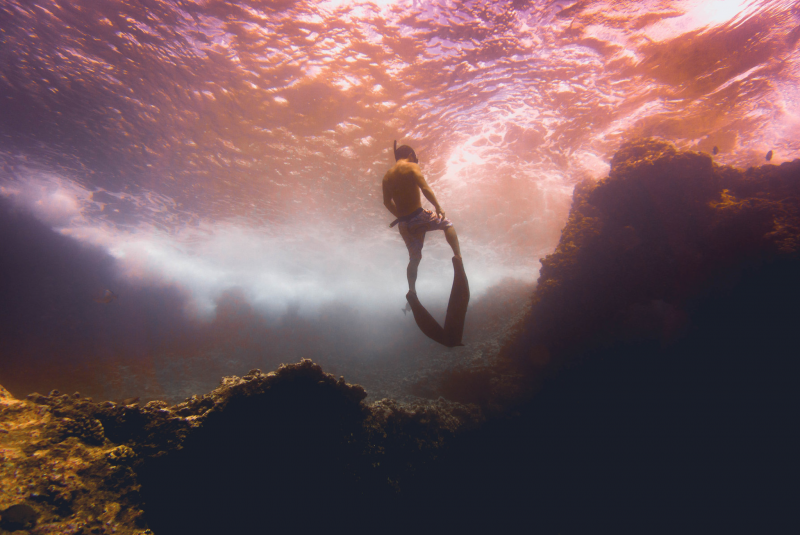 Gear
"I use fins, short fins," says Nicholas. He usually only shoots 20 to 50 yards out in the water, so it isn't deep enough to require scuba equipment. To avoid the added weight, he doesn't snorkel either. Plus, "I don't think you should be able to breathe perfectly while the model has to hold their breath," he says.
Nicholas shoots with a Sony a6000 and Sony a6300 as his underwater cameras, and uses an underwater house. He sold his pro gear (including a Canon 5D Mark III) to afford the move to Hawaii. At the time, he "heard about the Sony a6000 and came across a video calling it the 'Canon 5D Mark III Killer' because it has a faster frame rate and the dynamic range was way better. […] So I just bought it to see if the hype was real. I was blown away by how small and light it is. I've moved away from heavy gear and really into what gets the job done and fits in my bag," he says.
While he's made a couple of mistakes, like when his camera snapped off his wrist at Sandy 'Break-neck' Beach, Nicholas remains devoted to his craft. From getting the chance to move to Hawaii to the time his lost gear was returned after being left behind at a shoot, Nicholas remains "forever thankful."
All photographs copyright Dominick Nicholas. 
Regular price: $548.00

Regular price: $898.00

Regular price: $2,399.95

Regular price: $278.00