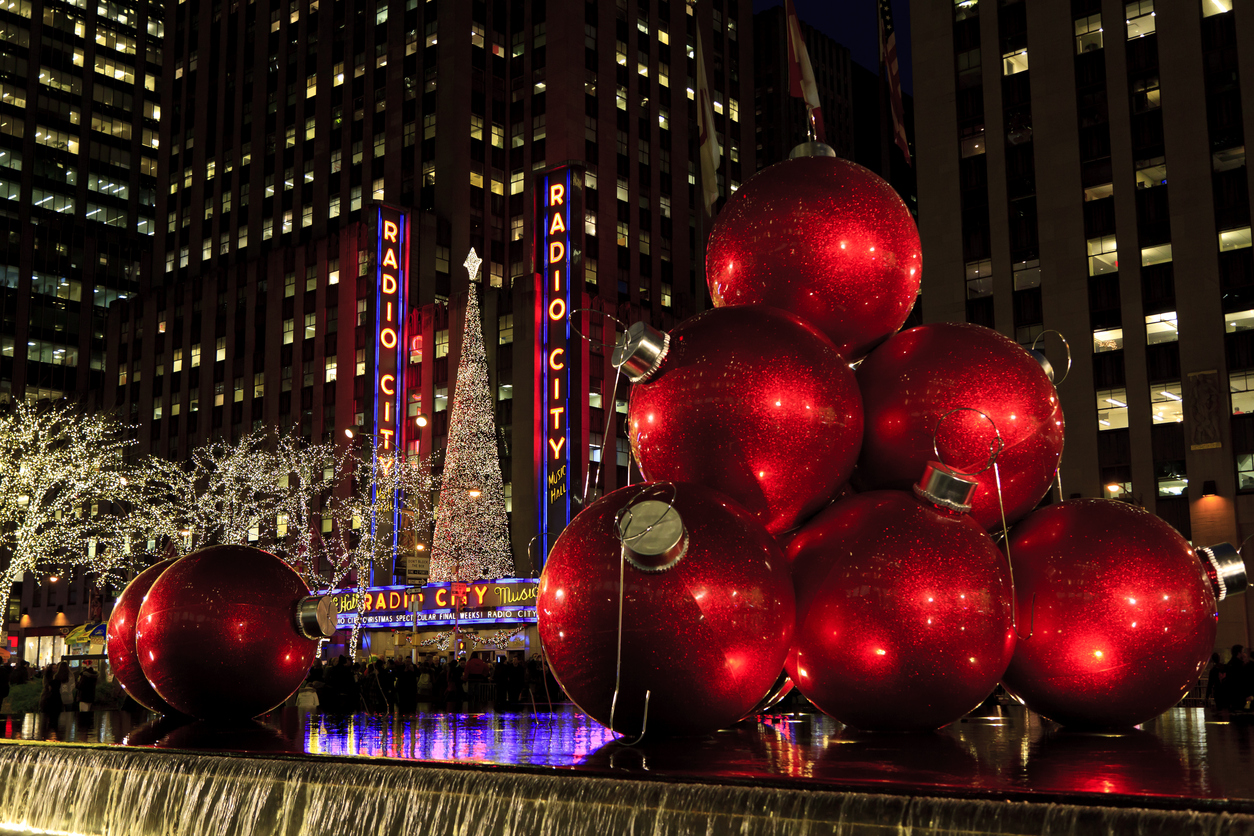 If you're a photographer, then you already know the implicit eye roll that accompanies any proclamation that you're "going out shooting [again]." Your friends and family all want to see you this holiday season, but you need to shoot. It's in your blood! Lucky for you, there are tons of place around New York City to photograph and bring your crew.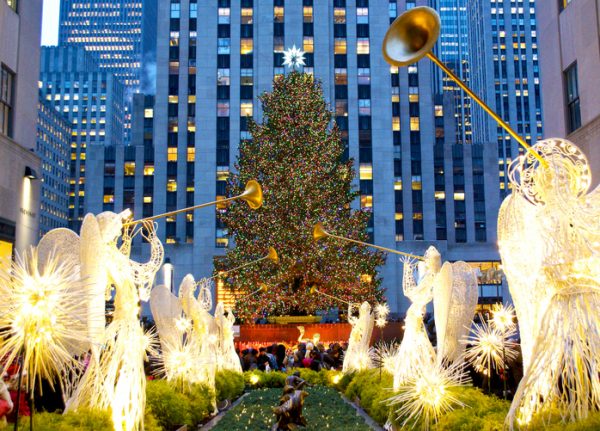 Rockefeller Center Tree
Sue us, but it's a classic. While the lighting took place on November 29, the famous Rockefeller Center tree remains lit and on display until January 7. This year's tree, a 12-ton Norway spruce, comes by way of State College, Pennsylvania. Photographing at or around Rockefeller Plaza at Christmas time imbues your photographs with a traditional holiday quality – even if you aren't snapping the tree directly. If you're lucky, you might even catch a surprise (aren't they all) proposal out front.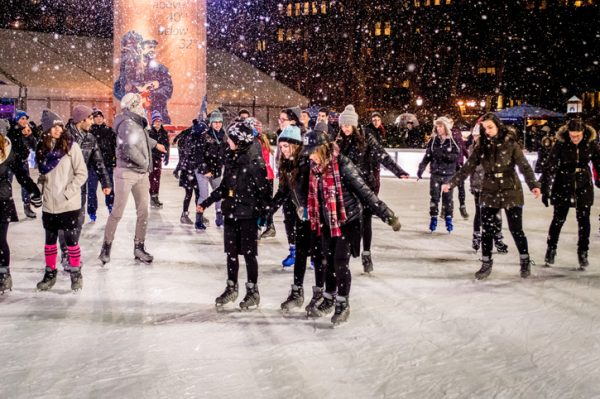 Bryant Park Ice Rink
Whirling dervishes, ballet-like gliders, and people falling flat on their faces – it's all fair game at the Bryant Park ice rink. For capturing sharp, well-exposed images, we recommend shooting with a tripod. Shoot with flash or during the day for more flexibility and super sharp shots. Of course, slow shutter speed creates motion blur if you want more atmospheric images, while panning (we recommend a monopod for this) smooths that background while keeping the subject in focus. Remember to bring a zoom lens!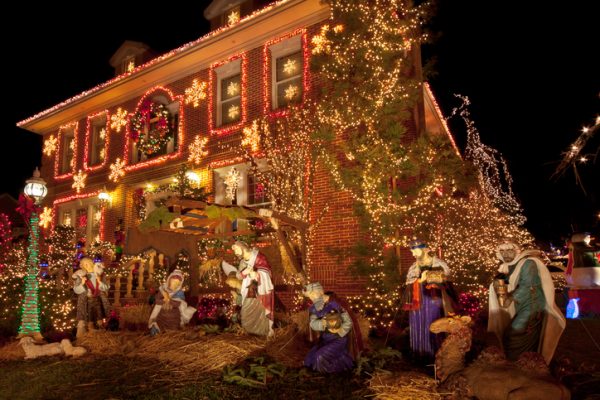 Dyker Heights Lights
Branded by certain members of the community as 'getting out of hand,' the Dyker Heights lights are nevertheless a Brooklyn tradition. Reliably the most excessive Christmas lights anywhere, 100,000 people flock to this southwest neighborhood each year to see houses positively caked with lights and lawns covered with inflatable snowmen. Shooting lights at night requires ramping up your ISO, as well as a small tripod to safeguard against camera shake.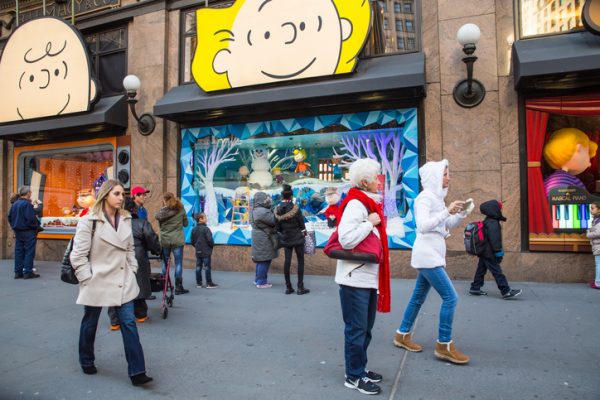 Holiday Window Displays
From Macy's and Bloomingdale's to Saks Fifth Avenue, holiday window displays are worth a second look.  These glittering exhibitions, often planned 12 months in advance, showcase whimsical scenes and impressive vignettes. While photographing still life subjects isn't every photographer's cup of tea, these incredibly detailed displays are lovely to capture for posterity. We recommend using the same imaging techniques for holiday lights (high ISO, tripod, warm batteries) here.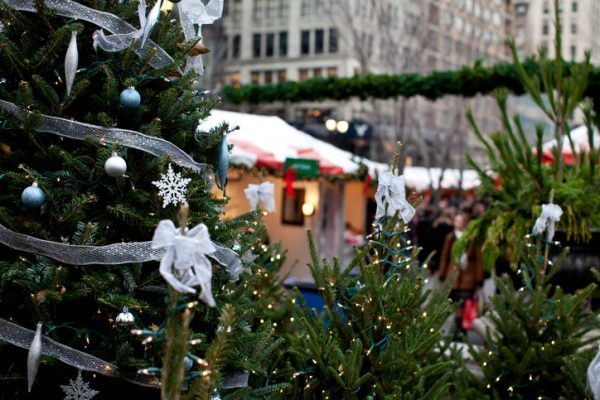 Union Square Holiday Market
The Union Square Holiday Market is a buzzing seasonal spectacle of internal renown. Great for street photography and capturing general ambiance, this destination features unique gifts from local craftsmen. Bring along a small-ish camera (a Mirrorless rather than a DSLR, if you have one) to slip easily through crowds, and a 35mm prime lens for versatility outdoors.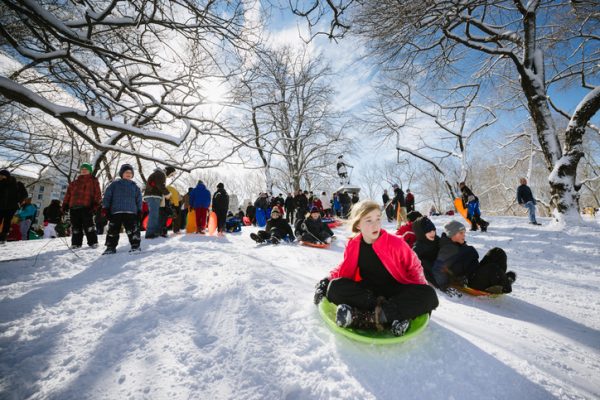 Sledding in Public Parks
Central Park and Prospect Park in Brooklyn are both classics, but any public park in the greater New York City area will do! Tackling snow photography takes a bit of know-how. You can avoid white out with exposure compensation by manually altering your meter. Try +1 EV for slightly overcast snow, and +2 or even +3 for sunny days with snow. If you don't already, make sure to shoot in RAW rather than JPEG. While RAW files are a lot bigger, they provide more flexibility in post-production. When it comes to fickle snow, any room to edit goes a long away.
Have we convinced you to take your friends and family holiday shooting this year? Whether it's sledding in public parks or out on the ice rink, you can combine family time with the ever-important photography time. Remember to bring a big coat and keep your batteries warm as you try to capture the magic of these whimsical holiday scenes.