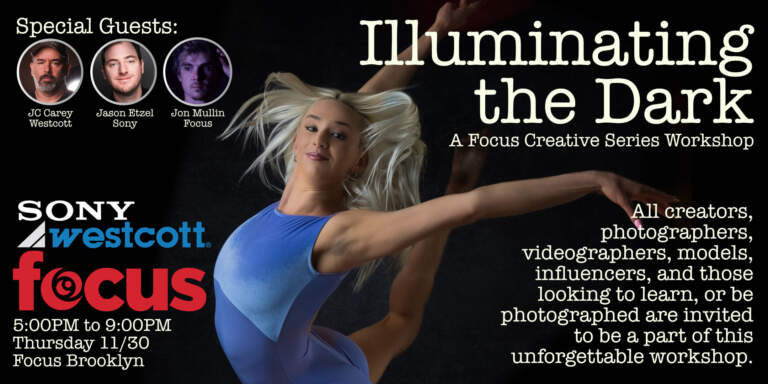 Venue
Focus Camera Brooklyn
895 Mcdonald avenue
Brooklyn, NY, United States, 11218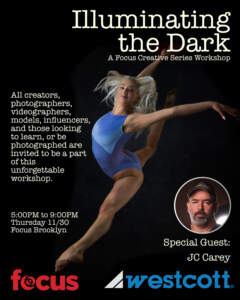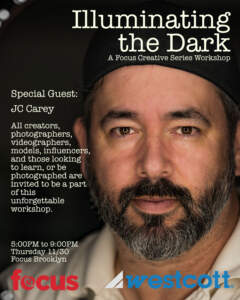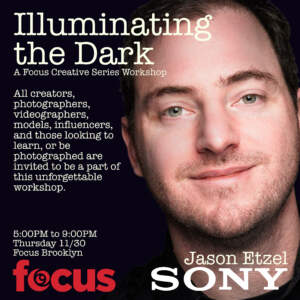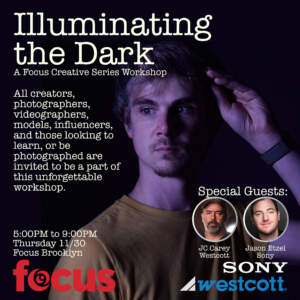 💡 Illuminating the Dark: A Focus Creative's Series Workshop featuring Sony and Westcott
🗓️ Thursday, 11/30/23
⏰ 5:00 PM – 9:00 PM
📍 895 McDonald Avenue 11218
↪️ Focus Camera, Brooklyn NY
Join us at Focus Camera in Brooklyn as we turn our store into a versatile studio for an evening of illumination with Westcott and Sony! All creators, photographers, videographers, models, influencers, and those looking to learn, or be photographed are invited to be a part of this unforgettable workshop. Whether you're a beginner or an experienced creator, this workshop series is designed to enhance both your point of view and skill, while challenging your creativity. Bring your camera!
• Learn: Low-light photography techniques from experts.
• Experience: Westcott lighting solutions to create unique and dynamic portraits
• Explore: The latest Sony cameras, lenses, and accessories for stunning images.
• Witness: Live demos of cutting-edge equipment and techniques.
• Practice: Hands-on portraiture with models and enthusiasts.
• Connect: Meet brand reps JC from Westcott and Jason from Sony.
• Compete: Photography contests with valuable prizes.
• Network: Opportunities with fellow creators and professionals.
• Enjoy: A night with like-minded creators in an interactive experience.
Limited seats are available. Register now to secure your place.
 Contact Gianna at @focuscameralakewood @focuscamera for registration inquiry's.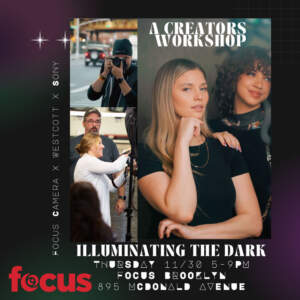 5:00 PM – 6:00 PM
Check In at Focus Camera Brooklyn – Find Max
Shop, mingle with Focus staff, reps, models and other creators.
Use this time to connect with the Focus, Sony and Westcott staff as well as models and other creators.
6:30 PM – 7:30 PM
Introduction to Illuminating the Dark: A Photography Workshop
7:30 PM – 9:00 PM
Studio Magic

Use this time to practice hands-on portraiture with models and enthusiasts.
Shoot to win! We will be hosting a Digital Contest prior to the event.
9:00 PM
Share Your Art

Upload your photos to our gallery for all to see, share and save. This space allows attendees to reflect on each others work prior to the event. https://albums.memento.com/LIGHTSCAMERAFOCUS
9:00 PM
Share To Win: A Digital Competition
 We are hosting a Digital Contest prior to the event. Follow and tag @FocusCamera @FocusLakewood for an entry! Multiple entries valid through Friday 12/10/23 for a chance to win #FocusBucks (Focus Gift Cards)

 Winners a

nnounced on 12/11/23