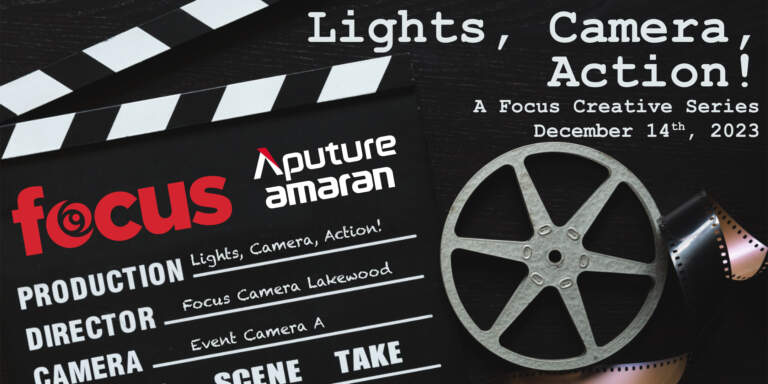 Venue
Focus Camera
1797 Avenue Of The States
Lakewood, New Jersey, United States, 08701
🎬 Join us for "Lights, Camera, Action: A Focus Creative Series Workshop" 🎨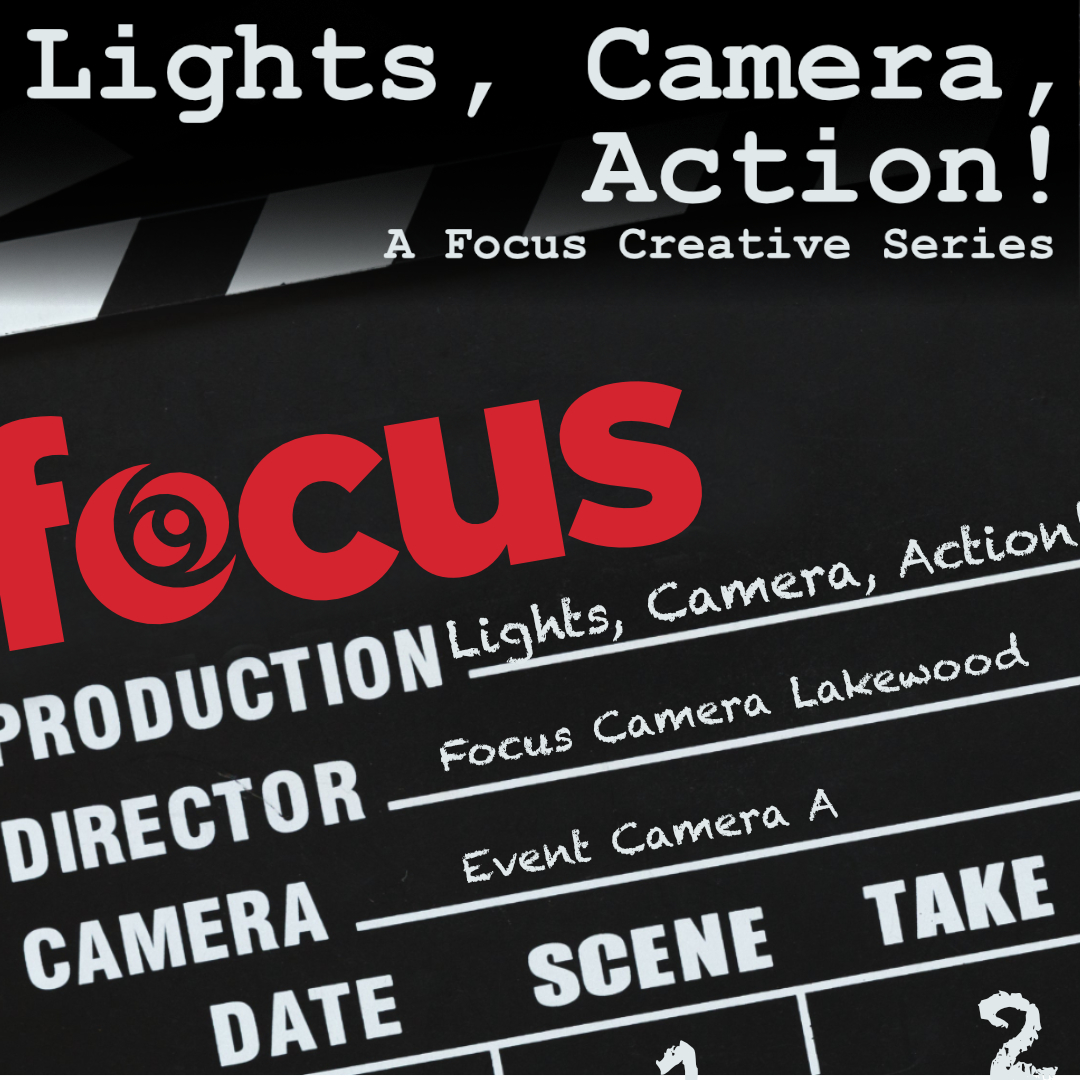 Get ready to step into a world of creativity and inspiration as we transform our store into a dynamic studio for artists, creators, and influencers. This event is a unique opportunity to connect, learn, and collaborate in a fluid, open environment that celebrates the power of the creative community. This month we focus on creating dynamic video content, the studio will also have stations set up for people to create photos that have a cinematic style.
✨Details:
📅 Thursday, December 14, 2023
🕒5-9 PM
📍 Focus Camera Lakewood NJ
1797 Avenue Of The States Unit 7
✨ What to Expect:
• Learn: Techniques from experts.
• Experience: lighting solutions to create unique and dynamic portraits
• Explore: The latest gear
• Witness: Live demos of cutting-edge equipment and techniques.
• Practice: Hands-on portraiture with models and enthusiasts.
• Connect: Meet the Focus Crew and Special Guests Aputure, Amaran and Deity.
• Compete: Digital Contests
• Network: Opportunities with fellow creators and professionals.
• Enjoy: A night with like-minded creators in an interactive experience.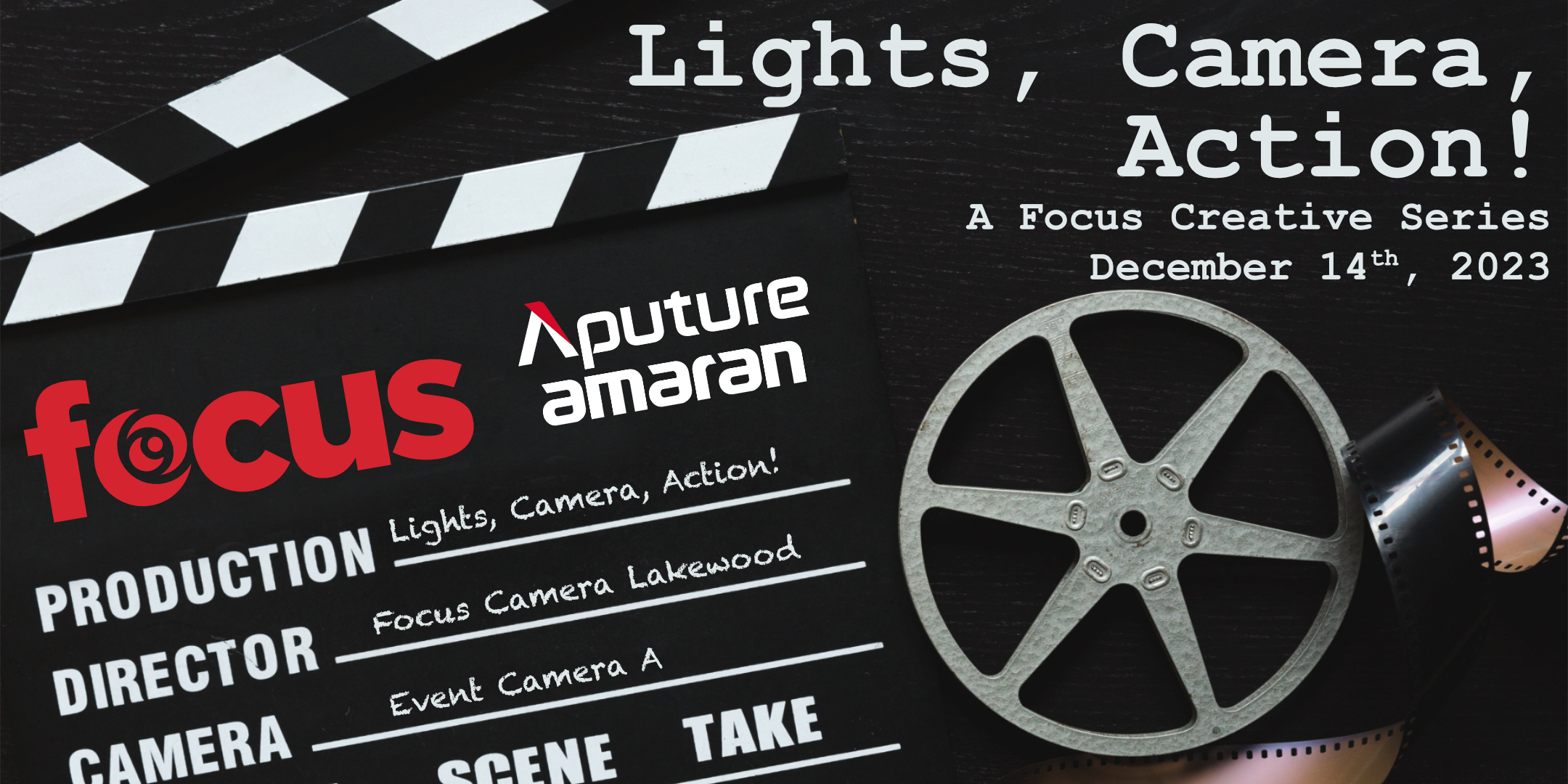 Don't miss out on this extraordinary gathering of creative minds! Whether you're a photographer, videographer, content creator, or influencer, this event welcomes you all under one roof to explore your artistic passions and expand your horizons. Enjoy access to professionals who can help educate and demo solutions to problems you may be facing with all brands of equipment.
Bring your camera, and let's make magic happen together! 🌟
Stay tuned for updates and announcements. #AFocusCreativeSeries
Limited seats are available. Register now to secure your place.
Contact Gianna at @focuscameralakewood for registration and collaboration inquiry's.
Agenda:
5:00 PM – 6:00 PM
Check In at Focus Camera Brooklyn – Find Gianna
Use this time to get acquainted to our transitioned Focus Studio.
5:00 PM – 6:30 PM
Shop and Mingle with Focus Staff, Special Guests, Models, and Visionaries. Use this time to connect with the Focus crew, special guests and attendees, and models.
6:30 PM – 7:30 PM
Introduction to Light's Camera Action: A Focus Creative Series Workshop
7:30 PM – 9:00 PM
Studio Magic! Light's, Camera, Action!
Use this time to create various forms of Art with models and enthusiasts. Shoot to win! We will be hosting a Digital Contest prior to the event.
9:00 PM
Share Your Art
Upload your photos and videos to our gallery for all to see, share and save. This space allows attendees to reflect on each others work prior to the event.
9:00 PM
Share To Win: A Digital Competition
We are hosting a Digital Contest prior to the event. Follow and tag @FocusCamera @FocusLakewood #LIGHTSCAMERAFOCUS for an entry! Multiple entries (photo and videos) valid through Friday 12/24/23 for a chance to win #FocusBucks