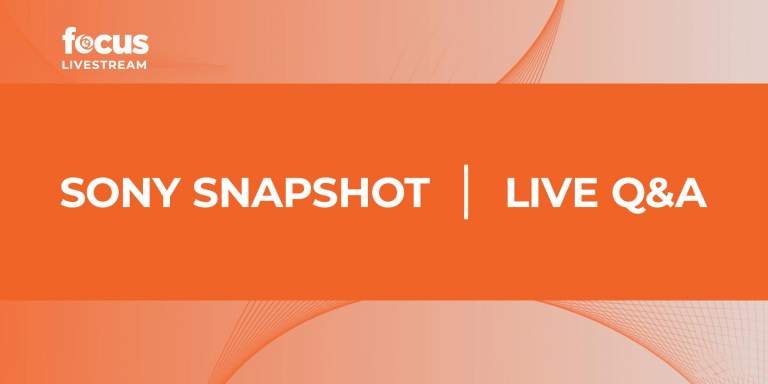 Sony Snapshot with Jason | A Live Q&A presented by Focus Camera on Vimeo.
Millions of photographers, filmmakers, videographers and other kinds of creators around the world use Sony Alpha gear to produce inspiring, creative-driven content.
If you've ever wondered how you can better utilize the features of your Sony mirrorless camera, or which lenses you should use for a specific style of shooting, you now have the opportunity to ask your questions LIVE on Wavelength (the Focus Camera blog).
We will be going over the latest firmware updates for the ILMEFX3, ILCE1, and other Sony releases such as the latest lenses we have released.
Who is This For?
Photographers of all skill levels interested in having their questions answered, learning about current industry news and insights, and leveling up their creativity.
About Focus Camera
Focus Camera is a family-owned photography and consumer electronics retailer based in Brooklyn, New York. Founded in 1966, we have faithfully served the New York City metropolitan area for over 50 years.
Creativity thrives in Brooklyn, and we strive to share the passion and energy of our neighborhood with the world. With two retail locations – our newest store in Lakewood, NJ – hundreds of employees, and millions of customers, Focus Camera is a globally recognized brand with the heart of a brick-and-mortar family store.