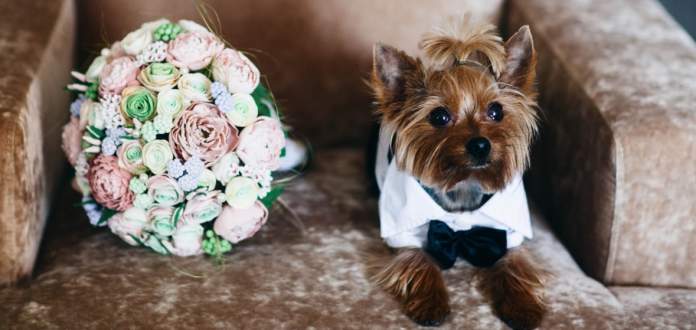 We get a lot of questions about best practices for event photography, specifically weddings. It doesn't help that there is a lot of contradictory information scattered across the Internet about the best wedding photography lenses. To save you a lot of time, frustration, and confusion, these are the only three focal lengths you need: 12-24mm, 24-70mm, 70-200mm.
As mentioned above, these numbers indicate the focal length. For the newbies out there, focal length refers to the angle of view or how much of the scene in front of you is captured. In short:
Short focal length (12-50mm) = wide angle, captures the whole scene

Long focal length (55-200mm+) = narrow angle, captures less of the scene
One more thing before we get started! If you're struggling to find the exact lens you want for your camera we suggest looking into a lens converter. These handy little add-ons can save you a lot of money; converters allow you to expand your lens search into additional, potentially more affordable brands.
1.

12-24mm

or

14-24mm Lens
*
When to use it: this lens is intended to capture the bigger picture. Bust it out when capturing all of the craziness happening on the reception dancefloor or the sweeping surroundings of the happy couple. 
Suggestions:
Sigma 14-24mm f/2.8 DG HSM Art Lens
Available for Sigma SA, Canon EF, and Nikon.
Sony Alpha FE 12-24mm f/4 G Ultra Wide-Angle Zoom Lens
Available for the Sony E Mount.
*These two lenses are interchangeable based on your camera brand of choice. The important takeaway here is that you need this specific range in your camera bag's arsenal.
2.

24-70mm Lens
When to use it: Utilize the 24-70mm lens for formal group shots of the bridal party/ guests and detailed photos of decorations. This is the most versatile of all three lenses and made to replicate the 18-55mm kit lens that normally comes with a DSLR. However, it's intended for full-frame bodies and has significantly better low-light capabilities.
Suggestions:
Sigma 24-70mm f2.8 DG OS HSM ART Lens
Available for Canon EF, Nikon, and Sigma SA.
Nikon NIKKOR Z 24-70mm f/4 S Lens
Available for the Nikon Z mount.
3.

70-200mm Lens
When to use it: Close-up portraits from a distance. 70-200mm lenses give your subjects a little more space so you can blend into the background and get better candids from further away. These lenses are often pricy but certainly worth the splurge. This investment equates to edge-to-edge sharpness, reduced flare, and fewer chromatic aberrations.
Suggestions:
Sigma 70-200mm f/2.8 DG OS HSM Sport Lens
Available for Canon EF, Nikon F, and Sigma SA.
Do you have any wedding photography lenses you love? Share them in the comments below.
Regular price: $1,299.00

Regular price: $996.95

Regular price: $1,499.00