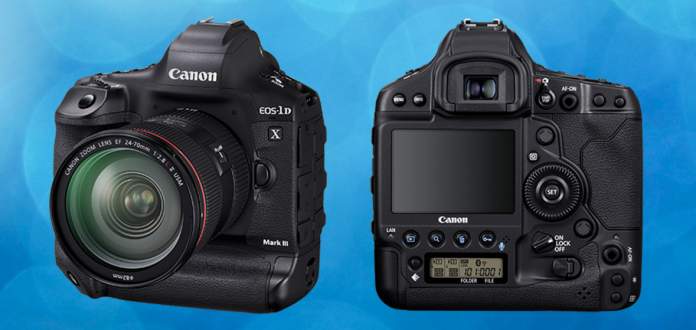 Great news, Canon pros. The much-anticipated Canon EOS-1D X Mark III is officially available for preorder. This new addition to the EOS-1D X line comes a full four years after its predecessor, the Mark II. Luckily for us, this update was definitely worth the wait. Among other things, Canon updated this model's sensor, processor, ISO range, autofocus, video and made it easier to connect with your clients or coworkers.
In this post, we compare all three models in the EOS-1D line and provide an overview of the Mark III's updated features.
Canon EOS-1D X Mark III Sample Photos | Ben Thourad
Canon EOS-1D X III
vs.
EOS-1D X II
vs.
EOS-1D X
Updates |
EOS-1D X Mark III
CMOS Sensor
The megapixel count is the same for both the EOS-1D X Mark II and Mark III. However, the new Mark III's full-frame CMOS sensor is combined with a new low-pass filter. "Low-pass filter" is too often used as a buzz phrase with no explanation. So, let's take a moment to talk about why this is important.
In short, a low pass filter (aka an "anti-aliasing filter" or "blur filter") is used to reduce the effects of moiré. 
Even if you don't know this keyword, you've definitely seen its effect. Moiré occurs when you photograph tight patterns. This phenomenon is arguably most common when photographing fabric and even high-quality sensors have a tough time registering minuscule, recurring details. So, some camera companies include a low pass filter on their sensor that acts as a smoothing agent to help photographers avoid a moiré-filled fate.
Image Processor & ISO Range
The EOS-1D X Mark III gets a speed and low-light boost with its new DIGIC X processor. Its normal range is 100-102,4000 ISO. However, that can be expanded to 50-819,200 ISO. In terms of agility, the Mark II shoots a respectable 16 fps and up to 20 fps in live view with AF/AE tracking. At that rate, it can hit a maximum burst rate of 1,000 images or more in JPEG or RAW with the help of the Mark III's dual CFexpress card slots.
Canon EOS-1D X Mark III Sample Photos | Adam Jones
AF System
Canon stepped up every aspect of their autofocus system for the EOS-1D X Mark III. Its new 191-point AF system is capable of tracking your subject's head and face using Canon's "Deep Learning Technology."
Plus, it's new dual-pixel CMOS AF shoots quickly and accurately using a whopping 3,869 manual AF positions and up to 525 automatic positions. It's also now easier than ever to control those points with the help of a built-in touchscreen.
Connectivity
Canon users, rejoice! The EOS-1D X Mark III finally gives Canon pro users the ability to take advantage of WiFi connectivity in addition to Bluetooth and GPS. This new feature gives photographers an opportunity to quickly and easily share photos with their clients, coworkers and family.
There's so much more to learn about the Canon EOS-1D X Mark III! Keep an eye on this post for updates. In the meantime, let us know if you're ready to upgrade from the Mark II.