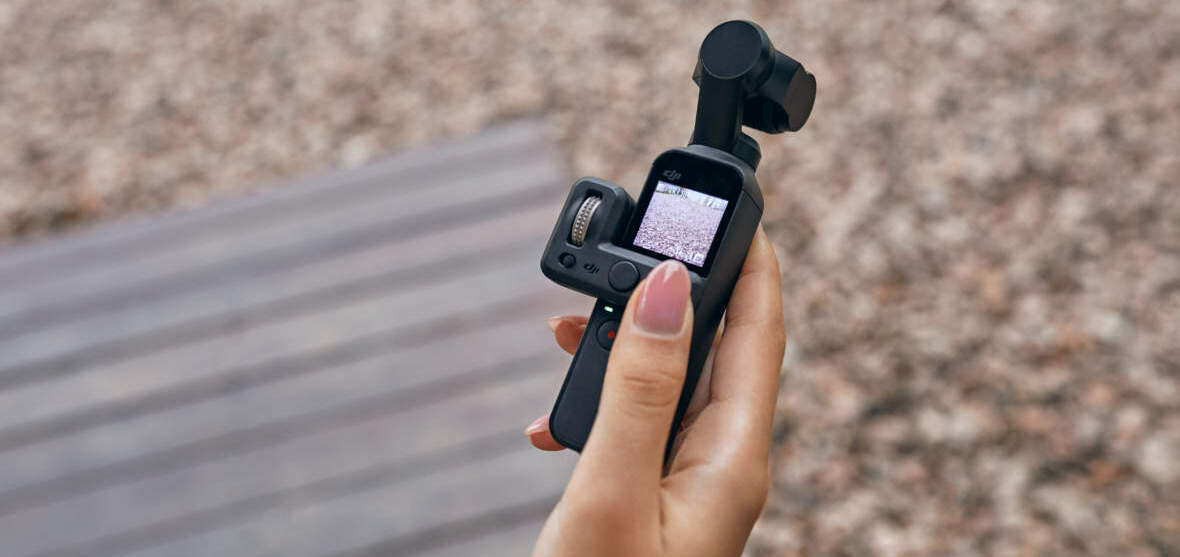 Introducing The DJI OSMO Pocket Camera
DJI is working hard to establish themselves as the most advanced name in drone technology; when the DJI Mavic 2 Pro dropped in late 2018 it made waves with a slew of advanced features, updated specs, and absurdly beautiful footage. Now, the company is moving into GoPro territory with the DJI OSMO Pocket.
The OSMO is available now on Focuscamera.com.
Specifications
Weighing in at 116 grams, the OSMO Pocket is a mini 3-axis stabilized camera that features a 1/2.3-inch sensor, 80° FOV, and f/2.0 aperture. It can also shoot 4K/60fps video at 100 Mbps and photos at 12 MP with a pixel size of 1.55 μm.
The 3-axis mechanical gimbal is exciting for a couple of reasons. First, it works in tandem with a new algorithm that ensures a control accuracy of ±0.005° and a maximum control speed of 120°/s; it adjusts in moments to adapt to your movements. Second, it enhances NightShot mode and allows for tripod-free, handheld long exposure shots in Pro mode.
Features
For such a tiny camera, DJI really packed in the features. The basic breakdown is as follows:
FPV

: first-person view is exactly what it sounds like. It follows the gimbal's orientation to shoot smooth footage from your perspective at any angle.

Active Track

: tap a subject on OSMO Pocket's touchscreen interface to automatically track while filming.

Panorama

: capture crystal-clear 3×3 panorama shots.

Motionlapse

: take time-lapse footage and add a splash of drama with a smooth slow pan across your vista of choice.

NightShot

: as mentioned above, you can now take clear, tripod-free photos with an extended 2-3 second exposure. The OSMO Pocket also automatically detects and illuminates low-light shooting scenarios.
Compatibility
The DJI OSMO Pocket boasts universal compatibility. That's right. Against all odds, Apple and Android users can create content and share hardware in harmony. In the past, DJI has been good about making their products inclusive to all, regardless of digital loyalties. We're glad to see that the OSMO Pocket perpetuates that trend. The universal port also allows you to connect with a host of other DJI shooting accessories.
Preorder it on Focuscamera.com now and be one of the first people to own this handy new cam.