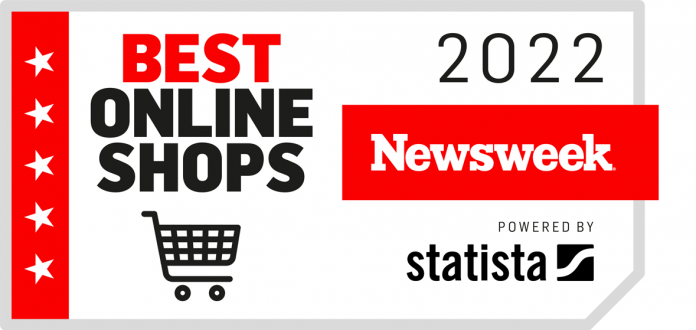 Focus Camera is excited to announce that we've been included in Newsweek's annual Best Online Shops list! Following high rankings in 2020 and 2021, Focus Camera was placed 5th in the best Consumer Electronics Stores category for 2022.
As a result of the global COVID-19 pandemic, there has been a massive increase in online shopping, placing unprecedented pressure on online stores. We are grateful to be recognized for our efforts to continue providing exceptional customer service, a painless ordering process, and an easy-to-use website, despite the challenges of the past two years.
Focus Camera would like to thank our customers, staff, and vendors. Without their support, this achievement would not have been possible.
Methodology
To determine the best online shops of 2022, Newsweek partnered with Statista, a respected data-research firm.
Statista initially compiled a list of nearly 10,000 online shops in the United States. The list was then narrowed down to online shops with the most American visitors in 2020-21, before dividing the stores into 39 different categories.
Testing professionals and consumers then individually tested each online store. Professionals judged each store using an objective set of criteria, while 6,000 American online shoppers completed an online survey.
Seven dimensions were used to evaluate each store. They were weighted according to the importance given to each dimension by the 6,000 surveyed shoppers.
Trust & Security (Weight: 16.3%)
Structure & Usability (Weight: 16.2%)
Payment (Weight: 15.7%)
Purchase & Delivery (Weight: 15.2%)
Service & Communication (Weight: 13.3%)
Technical Performance (Weight: 12.5%)
Likelihood of Purchase (Weight: 10.8%)
Each online store received a score per dimension, which was ultimately used to determine an average score out of 10. Scoring 8.20 out of 10, Focus Camera was ranked 5th in the Best Consumer Electronics Stores category.
More information about the methodology used by Newsweek and Statista to determine the Best Online Shops for 2022 can be found here.