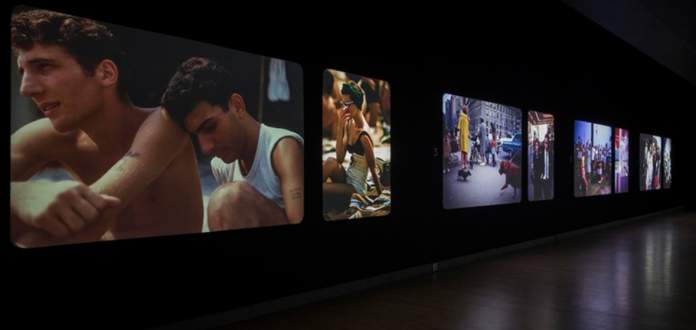 Art museums have a bad reputation. There are now generations of people who associate those imposing halls with angry chaperones, hot school busses, and painfully boring afternoons. After all, you can only force a 6th grader to stare at modern art so many times before they associate it with misery.
No running, no playing, no laughing—museums are too often used as a shock collar to deter fun. Fast forward a decade and those kids are now adults who still associate museums with being shushed into near-fatal boredom.
Admittedly, I was one of those naysayers for many years. It wasn't until I was an adult living in Brooklyn that I realized museums are more than an opportunity to pelt your friends with plastic giftshop figurines of Degas' Little Dancer.
Art museums have two defining qualities that kids rarely appreciate. Yet, they're two of the most valuable, elusive resources that grown-ups in New York City crave: silence and escapism.
All photos are courtesy of The Brooklyn Museum.
Garry Winogrand: Color
The Brooklyn Museum's photography installation, Garry Winogrand: Color, is just such an escape. It's a reminder that you can be somewhere else—even someone else—for as long as you're willing to sit on one of the cushioned benches that line museum hallways.
Winogrand is credited as one of the founding fathers of street photography (along with Roy DeCarava, Gordon Parks, and Diane Arbus). As such, he's lauded for his black and white photographs of New York City in the 1950s, 60s, and 70s.
However, the artist also shot in color. He never showed the vast majority of his lesser-known (yet equally beautiful) color photography. Sadly, Winogrand couldn't afford to create color prints. Instead, he would occasionally show a select few of his vivid shots as a slideshow on a rotating projector.
The Brooklyn Museum has recreated Winogrand's color display on a massive scale.
The Installation
Garry Winogrand: Color features 450 rarely or never-before-seen color slides sorted into eight sections: Coney Island, Early Color, In The Streets, Portraits and Still Lifes, On The Road, Travel, Women, and White Masculinity.
Each section has a dedicated wall and seating area in the long, dark hallway displaying the artist's work. Overhead, the low hum and click of the slide projectors act as a soothing, quasi-hypnotic soundtrack.
It's clear why people love Winogrand's work. His photos capture a large swath of relatable emotions and microexpressions that characterize the human experience: it's fun, often painful, and deeply, deeply strange. 
When you add color, Winogrand's photos become more engaging and infinitely more surreal.
Garry Winogrand at The Brooklyn Museum
The world the slides portray is hyper-vivid and luminous; it looks like Winogrand painted a fresh coat of shellac on everyone and everything in the frame. Coney Island appears idyllic, clothes look nicer, and food seems more delicious than it has any right to.
It's enough to make the most hardened cynic look at photos from three of the most politically charged decades in American history and think huh, so there were some nice moments. It also allows the viewer an opportunity to rest in those instants, even if it's only for the afternoon.
A Curator's Nightmare, An Art Lover's Dream
Sadly, cancer cut Winogrand's life short. He died in 1984 at age 56 leaving behind a wife, two ex-spouses, three children, 45,000 color slides, and about 6,500 rolls of black-and-white film he'd either never developed or never seen as proof prints and contact sheets.
The photographer's work ethic existed on the fine line between prolific and obsessive. As a result, the curation process for this installation was very difficult. 
Curators at the Brooklyn Museum worked with the Garry Winogrand Archive at the Center for Creative Photography in Tucson, Arizona to review thousands of slides and the few color prints he possessed. It took several years to weigh in the relevant factors and make selections. 
According to the Brooklyn Museum, "in some cases, Winogrand signed, stamped, or marked the cardboard mounts of color slides that interested him. In others, he produced duplicate slides, which are now scattered throughout the hundreds of boxes in his Archive. 
The curators also closely reviewed Winogrand's black-and-white prints and contact sheets from the same years, looking for overlaps in subject matter, since he often photographed the same subjects or locations with both color and black-and-white film."
Garry Winogrand: Color is on display at The Brooklyn Museum from now until Sunday, December 8th, 2019. Go escape into his world. Consider leaving your kids with the sitter.