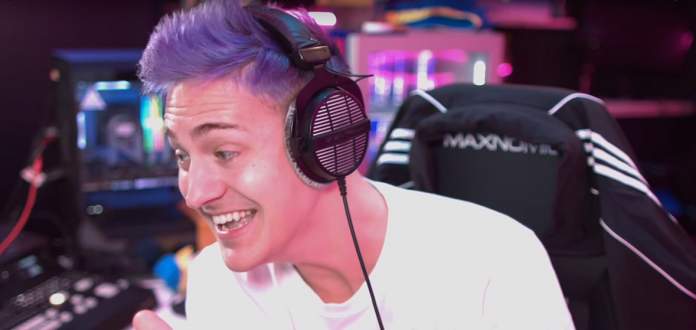 The Queen of England, The Beatles & Ninja – how beyerdynamic manages to remain a cultural touchstone after nearly 100 years.
Companies are obsessed with cracking the code on customer loyalty. They call in consultants, create massive marketing budgets, wring their hands, and yell to the heavens, "what do you people want?!"
Funnily enough, the answer is actually pretty simple: people want quality. 
We yearn for electronics that last years rather than months or days. We sift through dozens of brands and products to find one that makes us think wow, they put some real thought into designing this.
If you build it thoughtfully, they will come. Then, they'll come back and upgrade.
Audio company beyerdynamic is a great long-term case study that proves this model works. Founded in Germany in 1924, they've quietly become a darling of the film, sound design, music, and now gaming industries. 
We chatted with Nicole Gregory, one of beyerdynamic's technical specialists, about how the company achieved its sterling reputation and its recent foray into the world of gaming headphones.
View this post on Instagram
Collecting A Cult Following
Yes, beyerdynamic makes quality electronics. That said, being the oldest active audio company in the world definitely doesn't hurt their reputation.
Founder Eugene Beyer launched a company that would be responsible for recording The Beatle's first European tour, micing Queen Elizabeth's first official visit to Australia, and creating a host of innovations that shepherded us into modern recording.
"We created the first dynamic headphone, the DT 48 in 1937, and then started rolling with our awesomely engineered headphones and microphones," explained Gregory. "The products speak for themselves, literally with our mics. And now we're here! The legend lives on just because of the technology behind them.
I think what most contributes to our success is the products that we make. Our team over in Germany, they create and engineer everything themselves."
In terms of headphones, the beyerdynamic DT 1990 and T1 are Gregory's current favorites.
"The 1990 is definitely what I'm most proud of… It's the juiced-up version of our DT 990 which is already an amazing studio headphone. That's definitely our guy." She paused and added, "also our flagship, the T1, is the best sounding overall headphone that we have—the audiophile."
Rebranding beyerdynamic Sound
beyerdynamic's current CEO, Edgar van Velzen, recently led a massive rebrand of the company. He and his team overhauled everything from their logo to their mission statement.
"His message is that we create sophisticated products for sophisticated people. Which is not [to say] that everyone has to be critical and sophisticated." Instead, it speaks to the fact that individuals have specific, discerning taste based on their personal needs and experiences.
View this post on Instagram
"We have these awesome products that will fit you and make beyerdynamic yours… we've always been there for [our customers] and we will continue to be there… And with these changes, we are looking into other avenues, other markets. We just released some good ANC—active noise-canceling—headphones which are super cool. We have a bunch of new things coming soon."
Part of that new, broadened reach includes a surprising addition to the beyerdynamic fanbase: professional gamers.
beyerdynamic &
Professional Gaming
Gaming graduated from a hobby to a professional sport in a few short years. Young men and women who were once relegated to their parents' basements now play video games in stadiums for thousands of cheering fans.
For example, in July of 2019, a 16-year-old American named Kyle Giersdorf won $3 million dollars in the first Fortnite World Cup. The competition took place in the U.S.T.A. Billie Jean King National Tennis Center in New York. If that venue sounds familiar, it's probably because it's also home to the United States Open.
All this to say, people take gaming very seriously.
Ninja Precision
Richard Tyler Blevins—better known by his online alias Ninja—is one of the most well-known, US-based gamers. As of July 2019, he was the most followed streamer on Twitch.TV with over fourteen million followers and an average of over 50,000 viewers a week (he's since switched fulltime to Mixer). Additionally, his extensive list of extracurriculars includes reality TV appearances and hosting his own gaming tournament.
Ninja is a celebrity in his own right. As such, he uses the best gear in the biz including the beyerdynamic DT990s.
"He just started to use them on his own," Gregory assured us. "The DT 990 has a special kind of tuning that'll let you hear the high mids which normally, for humans, is pretty muddy in a lot of music…but 990s kind of open that up. It'll let you hear things that you wouldn't normally hear in a game like someone moving behind you."
However, the beyerdynamic DT 990s technically aren't meant for gaming. In fact, a few eyebrows raised when Ninja chose headphones associated with sound design rather than gaming. So, beyerdynamic adapted.
"We do have a headphone that mimics the 990, but it is specifically for gaming. It's called the TYGR 300 R. So they're fully open, but it's at 32 ohms so you don't need a headphone amp with this one."
beyerdynamic is exploring new options for headphones that build on the success of the DT 990s. Currently, their premium gaming headphones are the MMX 300 followed by Custom Game and the fully open TYGR 300 R.
"We are going to be releasing one at a lower price point [that will] mimic the MMX 300," Gregory said of their expanding gaming models. "But it's just more friendly, more portable. So we are looking into other avenues of gaming. We definitely want to expand that."
Regular price: $349.00

Regular price: $699.99