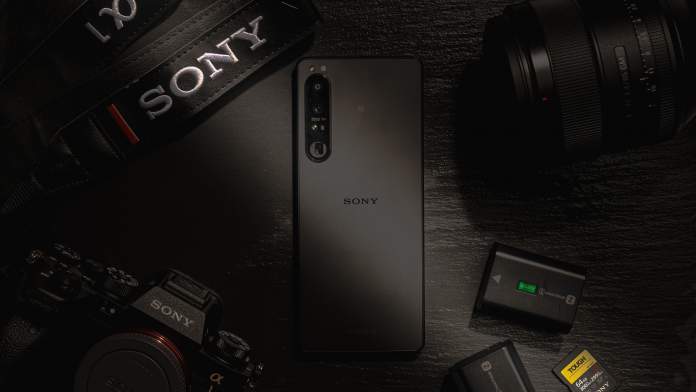 Calling all content creators, weigh anchor and open those sails because the new flagship smartphone rumors are confirmed. The new Sony Xperia 1 IV, the successor of the Xperia 1 III, has released today, May 11, 2022 (8 am BST / 3 am EST). It is a doozy, pioneering a host of new features that soar smartphone capabilities to great heights, especially for those invested in content creation. So, let's discuss what makes the Xperia 1 IV stand out and if it's right for you?
Don't want to read: check out our video, where our photography and smartphone experts had an excellent opportunity to test out the new Xperia video functions.
Most smartphones are all-encompassing, devices capable of countless elements from calling to web surfing and more. Many phone companies follow this motto creating phones for broad purposes, but this leads to a lack of in-depth smartphone apps and tools. However, the Xperia 1 IV is built with a specific concept, highlighting speed, creativity, and entertainment.
Sony's new Xperia phone strategically defies the " jack of all trades, master of none " approach. Instead, it is engineered to be exceptional at specific functions geared towards creatives and influencers. We've narrowed down and looked at these features and what makes them leading-industry models, which are:
Content Creation
Still Photography
Videography
Live Streaming
Gaming
Listening to Music
Audio Recording
Sony has created the Xperia 1 IV to house the best camera in a smartphone, with features like the true optical zoom lens, Eye Auto-focus tracking, and in body stabilization. It doesn't stop there; the Xperia brings an unrivaled gaming experience with enhanced support features and, in terms of sound, redefining recording with Music Pro and more.
Build 
Sony's new Xperia 1 IV comes with plenty of significant assets that make it a hot commodity. The Xperia is built for durability, using the Gorilla Glass Victus for sturdy protection in turbulent situations.  It has a robust three-year long-life battery with 5,000mAh for extensive phone use hours. This also includes 45W fast charging as well as wireless charging. It comes with a slot for a micro-SD card, a classic 3.5mm headphone jack, a dedicated shutter button, and a fingerprint sensor.
The Sony smartphone uses the high-performance Snapdragon 8 Gen 1 Mobile Platform processor chipset designed by Qualcomm Technologies. It has 12GB of RAM and 512GB of internal storage and uses a 5G network frequency of Sub6 plus mmWave.
The Xperia 1 IV has a thin, sleek feel, yet its length and height are considerably larger than most commercial smartphones. Expect to make plenty of pocket room for this phone because Sony isn't holding back on size or display. The dimensions are: 165mm (6.4″) x 71mm (2.7″) x 8.2mm (.32″) with a weight of approximately 187g. To put this in perspective, it is bigger than the Xperia 5 II or Xperia 5 III but identical to the Xperia 1 III.
Display
There aren't too many other smartphone screens that compare to the whopping 6.5in 21:9 display. On top of this, it has 4K HDR OLED and a 120Hz refresh rate for an impeccable viewing experience.
Unlike most smartphone companies, Sony has elected to distinguish itself from the crowd and continue to embrace the front bezel look. Despite this, Xperia still manages to have one of the biggest smartphone display screen sizes on the smartphone market, with an impressive 12MP front camera above it.
In a world where devices are seemingly getting smaller, the newest Xperia model challenges this notion head-on. The aesthetic of the Xperia 1 IV is made to complement and enhance the dynamic camera, gaming, entertainment, and streaming features. This gives you the ultimate content creation and entertainment device at your fingertips.
Xperia 1 IV Camera and Video Features
Lenses
Lenses are where the Sony Xperia 1 IV shines, arguably having one of the best cameras in a smartphone. Sony is raising the bar for smartphone still photography and videography capabilities to new heights. The quality is so clean it's hard to distinguish from a traditional mirrorless camera, producing professional-grade photography directly from your smartphone. We tested this theory and evaluated how the Sony A1 camera fairs against the Xperia 1 IV. Our experts used a 16-35mm f2.8, 85mm f1.4, and the 135mm f1.8 lens (all G Master) to accurately contrast Xperia's rear lenses.
Sony has added a host of essential photography tools that allow the new Xperia phone to capture beautifully vivid details easily. This smartphone has a triple camera array with ZEISS optics and four focal length options of 16mm, 24mm, and 85mm-125mm. Say hello to sharp photo images with Sony's amazing Optical Image Stabilization (OIS) hardware features and AF to keep your subject in continuous focus. Its video versatility and quality are also above par, with up to 120 fps read-out speed for all three lenses.
Each lens captures 12MP optimized for 4K videos, including the front camera. You can also produce multi-frame videos for HDR and enable various frame rate expressions using post-editing tools.
.Camera Specs:
Rear Cam
24mm: 12 MP 1/1.7″ 120 FPS OIS/AF
Optical Zoom 85-125mm: 12MP 1/3.5″ 120fps OIS/AF
16mm: 12MP 12.5″ 120fps AF 3D iTOF
Real-time Eye AF for All lenses / Real-time tracking for All lenses 20fps AF/AE burst for All lenses with HDR
4K 120fps slow-motion and High Frame rate for All lenses
Object tracking for video / Eye AF for video
Wider dynamic range mode / Live streaming
Front cam
Optical Zoom
Sony Xperia 1 IV Photo Gallery
However, the show's star goes to the impressive 85-125mm true optical zoom lens for a fantastic photo and video experience. Sony's choice of physical zoom features over a digital crop fix ensures that your image qualities remain pristine when you punch into your subjects every time.
Do you have trouble keeping a steady shot, or do your hands shake? The OIS system allows for a nice and stable shot, adjusting to the slightest hand movements or tilting. Furthermore, the Xperia's 1 IV comes equipped with a 3D iTOF sensor, designed to identify the distance from the lens to your target even in low light scenarios for accurate focusing.
Sony is attempting to take the title for "best camera in a smartphone" by making sure each lens experience is seamless and smooth. Speed is everything for the Xperia 1 IV; the Real-Time Eye AF gives a tight focus on every lens and is super accurate and reliable. Each lens adapts with Real-time tracking, 20fps AF/AE burst with HDR, and a high frame rate.
Video 
These capabilities don't just stop at photography, either. Its video properties are just as impressive, being able to shoot all three rear lenses in 4K 120fps or in slow-motion with up to 5x the reduced speed. However, it was difficult to manipulate light exposure due to fixed apertures at each focal length but adjusting shutter speed, and ISO is a minor solution.
The object tracking and eye AF were accurate and exceptional for steady, high-quality imaging on moving subjects.  In addition to this, Sony uses its familiar RGB IR sensor to help measure color and identify lighting within your scenes for an optimal white balance adjustment.
Sony makes shooting from almost anywhere a strong possibility with its high focal ranges and wider dynamic range mode without losing resolution. It is one of the best cameras on a smartphone because of this and retains the ideal sharpness for your videos.
Sony's Videography Pro app is a heck of convenience if you plan to dive into the video aspect of the new Xperia phone. Perform live streaming directly to other streaming platforms with the Video Pro app. The front camera also allows you to record yourself in 4K HDR, making for an even better vlogging experience. You can also manually make video adjustments or turn on auto mode for quick and easy cinema usage.
Already own an Alpha mirrorless digital camera? You can also use the Xperia 1 IV as a screen monitor for better visuals.
Xperia 1 IV Entertainment 
Gaming
The Xperia will give mobile gamers a more competitive edge using state-of-the-art software to elevate gameplay to the next level.  The Xperia 1 IV is the crème de la crème of smartphones for games, from streaming to competitive gaming.
There is a good reason why Sony's Xperia has partnered with one of the most prominent Esports gaming organizations on the scene, PUBG Mobile. It is a good display for gaming and movies with a 4K HDR 6.5-inch screen at your disposal. Witness more detail with 120Hz refresh rate, OLED, and 50% brighter than previous models.
Gain a competitive edge by locating your opponent with simplicity using the L-y raiser (low gamma raiser), valid for modifying game scene colors and brightness. Additionally, you can take advantage of the Xperia's 240Hz touch scan rate and fast Touch response for quick and accurate reactions. Lastly, be fully engaged without notifications or distractions using the Focus setting for better concentration.
Overheating phone? When you play games taxing on the battery for a while, you'll notice that it'll feel like you're holding a hot potato rather than a phone. The new Xperia phone eliminates all this by bypassing the battery when plugged into the charger, never causing an overheating phone again.
Game Streaming
Do you stream games or want to start? Xperia makes streaming from your phone a piece of cake with its Game Enhancer app. Live stream your games directly to your audience or stream through a P.C. for a faster and smoother connection.
Interact with your audience through the chat overlay system or hide the chat with the click of a button. You can use the 3.5mm jack to fully optimize your voice chat microphone for your headset. Lastly, R.T. record lets you easily capture all of your great gaming moments.
Music & Listening
Sony's smartphone is not just excellent visually, but its audio properties complement its display using profound speakers. The Full-Stage stereo speakers are placed in the front of the phone on each side for more effective listening.  Most don't possess smartphone speakers positioned like this and, as a result, don't create as much depth with sound compared to Sony's Xperia.
The Low-Stage speaker stereo is built to expand low frequencies and add a fuller, more authentic sound for users.  Furthermore, Sony brings back 360 Reality Audio and 360 Audio Upmix properties for more sound complexity and intensity. Use the 3.5mm audio jack insert for Sony headphones and DSEE Ultimate that converts compressed MP3 into more upscale and superior sound.
Audio Recording
It's not uncommon to find content creators who are musicians or people who like to sing. Whether you're making content or just singing for fun, bring all the elements of a studio to your fingertips with the new recording and mixing features brought by Sony.
The Music Pro app uses dynamic audio separation technology to get a crisp and clean sound. You can now record vocals using a compression microphone for less noise and wind filtering, as well as applying audio effects and mixing. Users can replicate a professional studio feel anytime, anywhere with these elite audio elements.
The Takeaway 
Our video and photo team had a great time testing out the Xperia 1 IV camera functions, and we were not disappointed with what we saw. First and foremost, the Xperia is an essential phone for content creators, gamers, phone photographers/videographers, and those into A/V and music production. It is not the end-all-be-all device; however, it highly supports consumers seeking a great entertainment experience filled with tons of apps for you to immerse yourself in.
The Real-Time AF and stabilization features were impressive and helped make for some great cinematic videos. Not to mention, all in astounding 4K HDR 120fps for some great content. However, the apertures were fixed for each lens, meaning that you would have to play with shutter speed and postproduction elements to correct for light exposure.  However, the white balance was easy to manipulate and made for excellent color correction in various lighting situations.
Usually, camera functions such as extended video shoots can drain smartphone battery life and even lead to an overheating phone. Nevertheless, the Xperia 1 IV displayed strong battery life durability by barely being exhausted from hours of shooting in 4k 120 fps in the sun.
Sony has created an ideal powerhouse phone designed with the creative in mind, made for efficiency and effectiveness. If you enjoy photography, video, gaming, streaming, recording, or anything along those lines, the new Xperia phone is a top candidate for you.
Regular price: $1,598.00

Regular price: $1,198.00