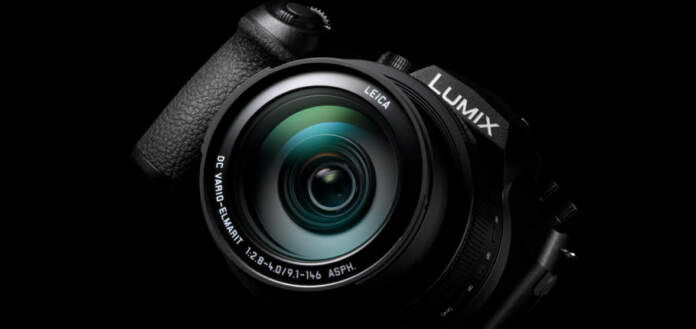 The photography community has been launch crazy over the past few weeks and Panasonic is the latest company to announce new products: the Lumix FZ1000 II and Lumix ZS80. In this post, we go over the FZ000 II. However, you can read more about the ZS80 here.
The Lumix FZ1000 II is great for new photographers, vloggers, and casual camera users who want to take a step up from smartphone photography. When comparing the FZ1000 II to the prior model—the FZ1000—you'll notice that basics like the sensor size and lens stay the same. However, the biggest improvements made to the FZ1000 II come in the form of shooting features and user interface updates.
Panasonic Lumix FZ1000 II vs Panasonic Lumix FZ1000
| | | |
| --- | --- | --- |
| | FZ1000 | FZ1000 II |
| Sensor | 1″ 20.1 MP MOS sensor | 1″ 20.1 MP MOS sensor |
| Lens Type | Leica DC Vario-Elmarit | Leica DC Vario-Elmarit |
| Lens Details | 25-400mm f/2.8-4 (35mm Equivalent) | 25-400mm f/2.8-4 (35mm Equivalent) |
| Zoom | 16x optical zoom | 16x optical zoom |
| Video Resolution | 4K at 30 fps | 4K at 30 fps |
| Live View Finder Specs | 2,359K-dot OLED | 2,360k-dot OLED |
| Monitor Specs | 3.0″ LCD / 921k-dot | 3.0″ LCD / 1,240k-dot |
| Frames Per Second | 12 fps in 8MP | 30 fps in 8MP |
| Vari-angle LCD Touchscreen | ✓ | ✓ |
| HYBRID O.I.S. 5-Axis Image Stabilization | ✓ | ✓ |
| Built-In Flash | ✓ | ✓ |
| Touchscreen Interface | | ✓ |
| Post Focus Function | | ✓ |
| Image Auto Marking | | ✓ |
| Photo Style Presets | ✓ | ✓ |
| L.Monochrome and L.Monochrome D Photo Style | | ✓ |
| WiFi / Bluetooth® | ✓ | ✓ |
| Focus Stacking | | ✓ |
Panasonic Lumix FZ1000 II
Panasonic Lumix FZ1000 II Overview
Image Sensor & Image Quality
The FZ1000 II and FZ1000 both feature a 1″ 20.1 MP MOS sensor and Leica 25-400mm f/2.8-4 lens (35mm equivalent); this falls into the "if it's not broken, don't fix it" category. The image quality this hardware provides is more than enough for a new or hobbyist photographer. However, Panasonic did provide new features that help users get the most out of that quality.
Focus Features
Post Focus Mode
We've all been there: you line up the perfect shot, take the photo, and realize you weren't even close to focusing on your intended subject. Shot ruined. The LUMIX FZ1000 II attempts to solve this problem with Post Focus. This feature allows you to select where you want to focus even after you're done shooting. This is helpful in a wide array of situations, especially in macro photography.
Focus Stacking
Focus Stacking is similar to the 4K PHOTO feature. However, instead of choosing the best picture from a group of 30, Stacking combines multiple images shot at different focal lengths. This significantly enhances the final image's depth of field. Like Post Focus, this is also a key addition that helps with macro photography.
4K PHOTO Mode
We go over this in greater depth in our Lumix ZS80 launch post, but in short, 4K PHOTO mode automatically takes multiple photos in an instant. The Lumix FZ1000 II has a notable increase in frames per second from the previous model; it jumps from 12fps to 30fps.
This feature was made with movement in mind; if you plan on using this camera for action photography (think sporting events or animal photography), 4K PHOTO will grab the perfect shot almost every time.
User Interface
A crucial addition to the FZ1000 II is a touchscreen interface; this is now a standard feature of almost every new DSLR and mirrorless camera. Additionally, the screen's resolution got an upgrade from a 921k-dot to 1,240k-dot touchscreen. The entire element tilts 270 degrees up and down so you can easily take photos from any angle
These are our first thoughts on the Lumix FZ1000 II. Keep an eye out for future reviews and leave all questions and comments in the section below.
Regular price: $897.99

Regular price: $447.99

Regular price: $447.99