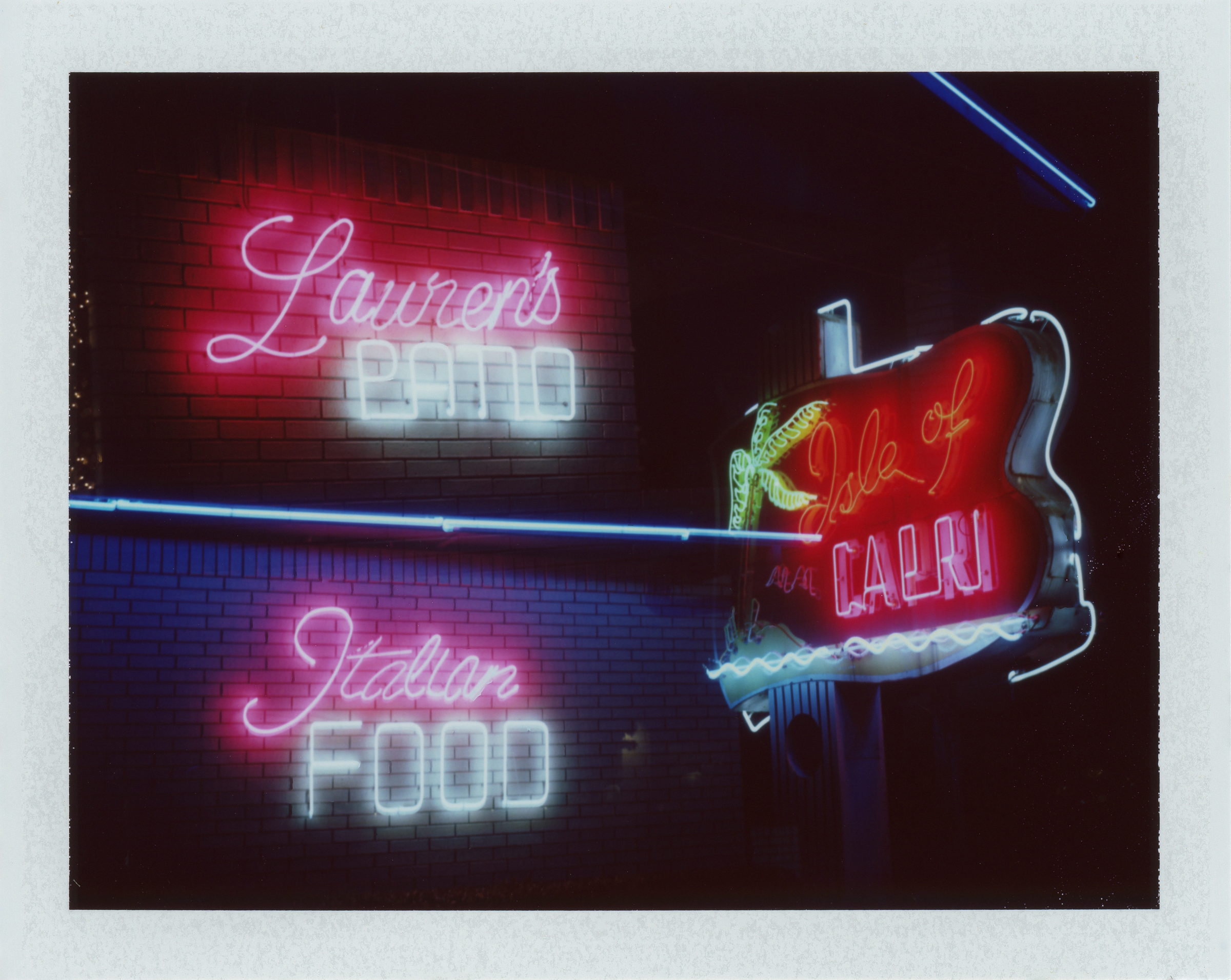 At 25, Nick Leonard is an old soul with a love for instant film. He started photographing traditional signs and classic places in Las Vegas in 2008 with a Polaroid 600 camera. It was the start of the Great Recession, and a lot of old businesses were hit hard. "I always took transit, and would bus around town. […] Now, it's changed so much. Some for the better. Some for the not so better."
Leonard first used his Polaroid to capture shots of the Apache Motel and the Queen of Hearts Hotel, both of which have since been demolished. "I thought the medium really resonated with classic places," he says. "I always liked signs. It was really cool to document them. I was learning how endangered some of these places are, that they would eventually get demolished." So, he made it a quest to preserve as much as he could with instant film.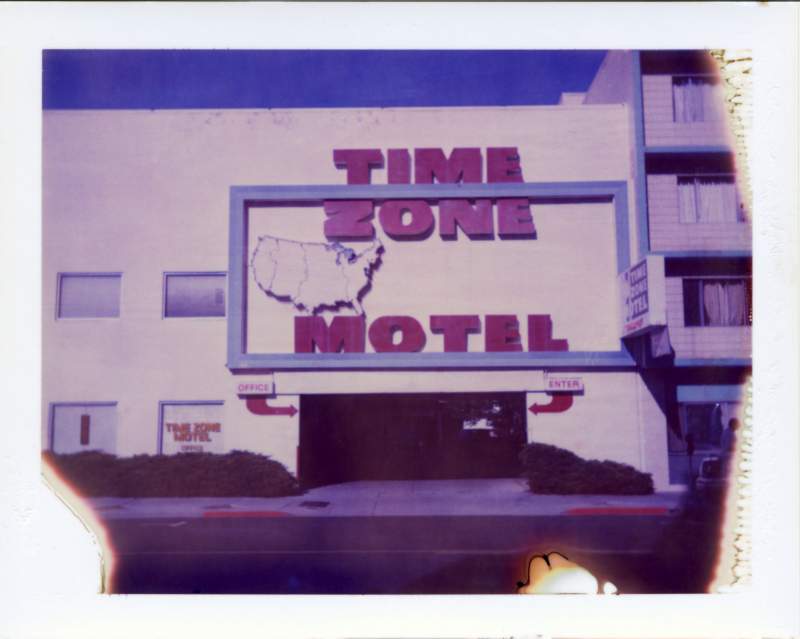 Now, Leonard has expanded his project across the United States. ("My goal before I pass is to have visited every state once.") He goes on road trips, like a recent one he took with a friend to Oklahoma to prepare prints for the upcoming Oklahoma Modernism Weekend, hosted by Okie Mod Squad. They toured the area, including the Desert Hills Motel in Tulsa and the Indian Lodge in Wagoner, which is for sale. "We got to document that," he says. They also shot neon signs in the area, which were gorgeous and glowing in the dark.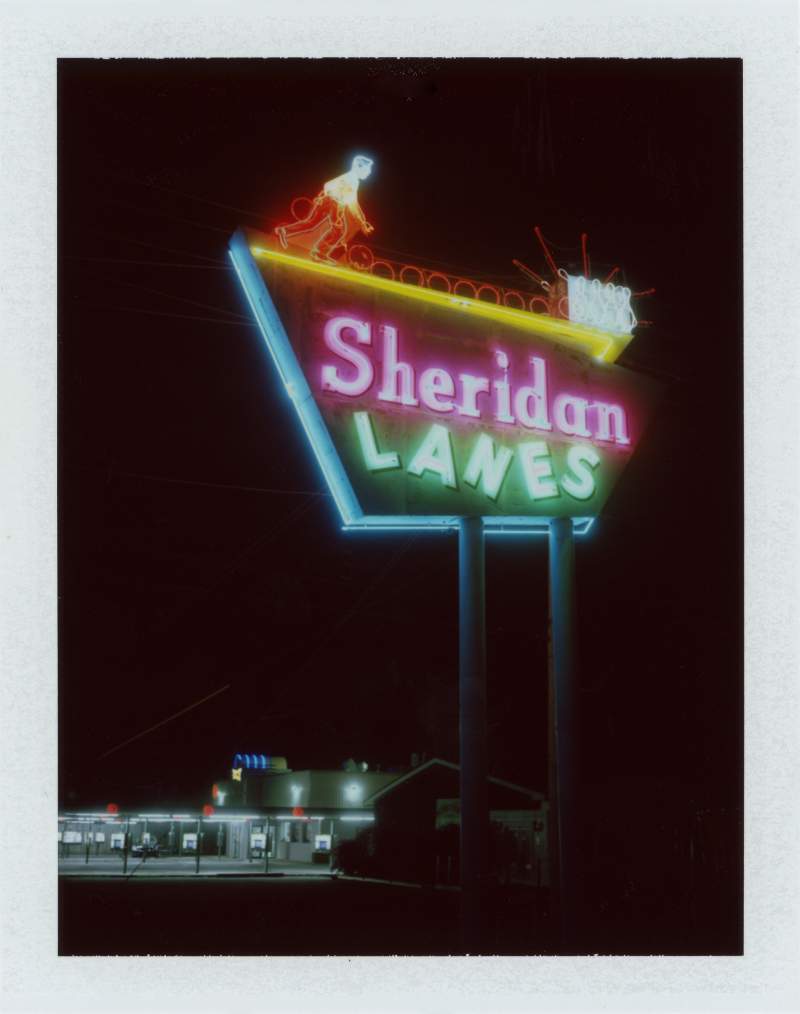 A fan of all manner of instant film, Leonard captures his signature images using Instax and Impossible, as well as Polaroid film. "I have a lot of different shots of peel-apart Polaroid 108. Those expired in a really interesting way," says Leonard. "I was shooting some that was 15 years old, but they were still producing. The colors would change and there was some emulsion." He also loves to use peel-apart Fuji film, like the Fuji FP-100c, which allows him to create double exposure shots of neon signs at night.
In another trip, Leonard flew all the way out to Vineland, New Jersey to document a 1950s style Sears store that was closing. "Sears and K Mart are both hurting, so we are losing those stores," he says. "There still happens to be so many that kept old signage from pre-1980s with 50s lettering. This one in Vineland I had known about for quite some time."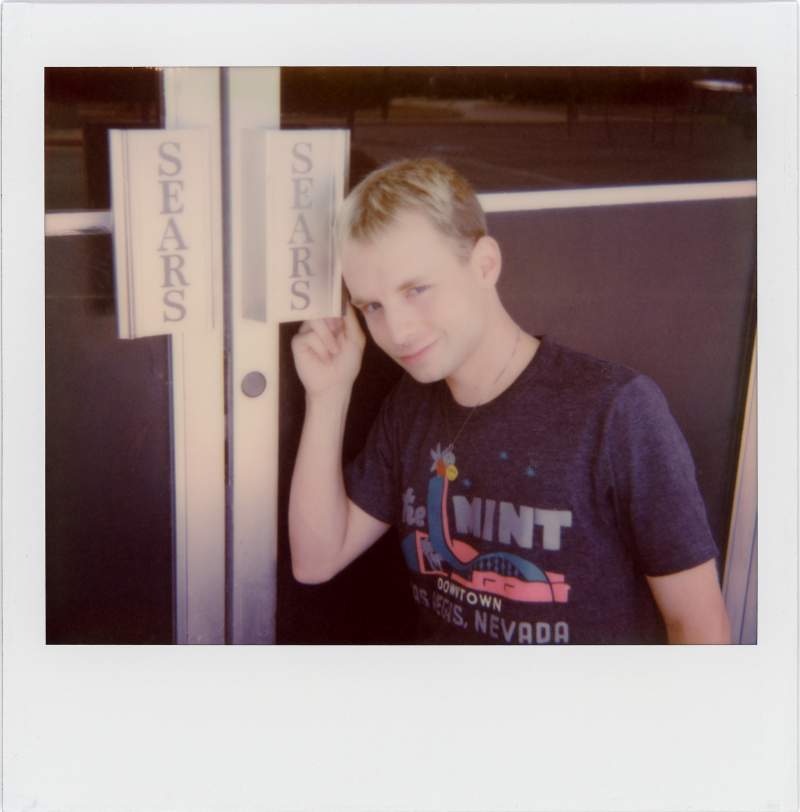 As Sears is quick to scrape away old signage, it was important that Leonard get to the store in time. He found out it was shutting down for good through a Facebook Live video from Dead and Dying Retail, a blog dedicated to closed and closing retail outlets and malls. This was on August 28, with a closing scheduled for September 3. "Long story short: I was able to get down there and document it, and that was incredible," he says. "I spent from 8 o'clock to 12 documenting that Sears because it had so much to give in terms of signs."
A former Costco cashier, Leonard now lives in Dallas, where he helps a friend with renovations while working on his art. He also routinely signs online petitions to save signs or to help raise money for their restoration.  "I just want people to know that this stuff is out there," he says. "That these are important. I try to show these places. I try to preserve it just so people remember what was here."
Featured image and photograph (1), (2) copyright Nick Leonard. Photograph (3) copyright Tim Anderson. 
Regular price: $599.00

Regular price: $69.95

Regular price: $119.95