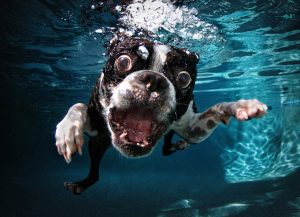 Seth Casteel took extraordinary photos of ordinary dogs by choosing to take them under water. In an interview with Writer's DIgest he said: "At a routine on-land photo shoot, a little dog named Buster the Cavalier King Charles Spaniel decided he would rather be in the pool. Watching him jump in again and again, I wondered, "What does he look like under there?" I'm interested in the emotion of dogs, and as it turns out, the water is a great way for dogs to express themselves."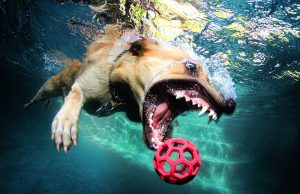 As you take photos, let your curiosity lead you, and find the answers to your questions with your camera!
If your questions take you underwater, check out some safe waterproof camera cases that will enable you to take the camera you own underwater. If you are in the market for a new Camera, there are a lot of rugged waterproof (not to mention drop/dirt/dust/shock proof) digital cameras on the market. Olympus just released the TG 2, and TG 630, while Sony released the TF 1. All are durable cameras that you can feel comfortable using in adventurous situations.
If you have any photos that turn the ordinary into the extraordinary, submit them to our weekly photo contest by posting them to our Facebook wall for your chance to win a $10 Focus Camera Gift Card!