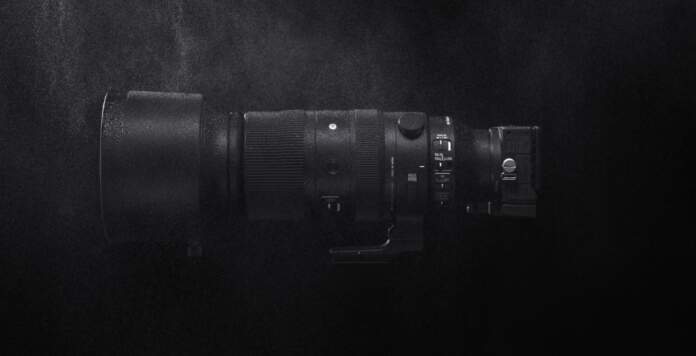 Zoom into the new and masterfully designed Sigma 60-600mm F/4.5-6.3 DG DN Sports lens. This ultra-telephoto zoom lens is Sigma's second Sports series lens for mirrorless cameras and the first 10x zoom lens for mirrorless cameras. Sporting some impressive enhancements from the previous DSLR version, this versatile lens has revolutionary image quality at all ranges, reliable stabilization, and is great for a variety of shooting practices.
This review will focus on the build and optical technology that make it great for a wide range of photography, from sport, event, and wildlife photography to even portrait, landscape, street photography, and more.
Don't feel like reading. Check out this great video of our experts putting this lens to the test, capturing fantastic photos of New York and animals at the zoo (wildlife and street photography). 
Build 
Sigma's 60mm-600mm DG DN Sports lens weighs around 5.5 pounds (2.5kg) and pushes the boundaries of innovation with its multi-material structure. This unique design combines materials such as magnesium, CFRP (Carbon-Fiber Reinforced Polymers), and TSC  (Thermally Stable Composite) optimized for durability.
The CFRP material enhances the overall strength of the lens while keeping the weight to a minimum. While the thermally stable composite allows the lens to maintain its high manufacturing quality standards even in extreme temperatures. The combination of these materials results in a lightweight and robust lens (significantly lighter than the previous model). 
Key Features:  
Lighter than previous model lens 5 pounds(2.5kg)

Dust and splash-resistant interior 

Durable and robust 
Optical Performance & Zoom Features 
This ultra-telephoto lens is an advanced optic for photographers seeking to capture fascinating and dynamic moments. One of its standout features is its stable, high-quality performance throughout the entire zoom range.
To achieve this, Sigma uses the latest optical design and various high-quality materials, including FLD and SLD glass elements, to minimize chromatic aberrations that often occur in the ultra-telephoto range. This improvement and attention to detail allow the lens to deliver exceptionally sharp image quality no matter what focal length you choose.
And when Sigma says this ultra-telephoto lens offers a wide range of versatility, they mean it. With a minimum focusing distance of 45cm at the wide end and a maximum magnification ratio of 1:2.4 at the 200mm focal length, there's no denying its telephoto macro lens capabilities. Creatives can capture intricate details and textures up close and personal on their subjects.
Key Features: 
Stable, high-quality performance throughout the entire zoom range

Features SLD and FLD glass elements to minimize chromatic aberrations

Capable of capturing intricate details and textures up close

Versatile: 45cm minimum focus distance, telephoto macro capability at 1:2.4 magnification ratio

Can be used as a telephoto macro lens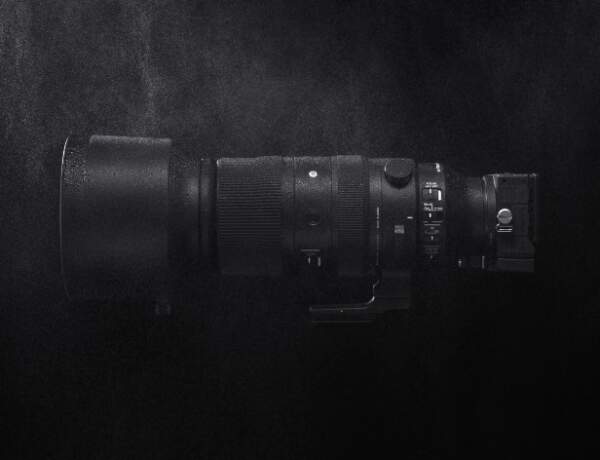 AF Features 
This ultra-telephoto lens features an all-new linear motor HLA (High-response Linear Actuator) for unparalleled speed and precise AF performance. Moreover, the high-output linear motor and advanced electronic control allow for quiet operation. Ideal for capturing fast-paced sports moments and subjects in motion, from motor vehicles to birds in flight. 
In addition, it'll be much easier for photographers to catch more advanced shots on quickly moving subjects with its high focus-following performance, designed for high-octane moments and "short window" capture opportunities. It provides an extra layer of comfort and improves capturing potential for unique scenarios like fast-paced sports events, wildlife photography, or split second photos. 
Key Features: 
Newly developed linear motor HLA (High-response Linear Actuator)

Fast, precise and quiet AF

High focus-following performance ensures that decisive moments are not missed
Image Stabilization & Zoom Performance 
The Sigma 60-600mm F4.5-6.3 DG DN OS Sports lens features a brand new advanced optical stabilization algorithm – OS2. This algorithm provides a high level of compensation, with up to seven stops of impressive image stabilization at the wide end and six stops at the telephoto end, allowing for powerful and dynamic images with a sense of motion. The versatile ultra-telephoto lens comes with two different OS modes. One is geared for general shooting practices, while the other is tailored for fast panning shots.
How does OS mode two work? Mode 2 utilizes an acceleration sensor and a specialized algorithm (Intelligent OS) to stabilize the image even when the camera is moved vertically or diagonally. Regardless of the lens's orientation, this feature ensures the subject's movement is captured while maintaining the panning effect in dynamic situations like sports photography.
Key Features:
OS2, advanced optical stabilizer algorithm

Image stabilization up to 7 stops – wide, six stops – zoomed

Two OS modes available: general shooting and fast panning shots

Captures fast-moving subjects effectively, regardless of lens orientation.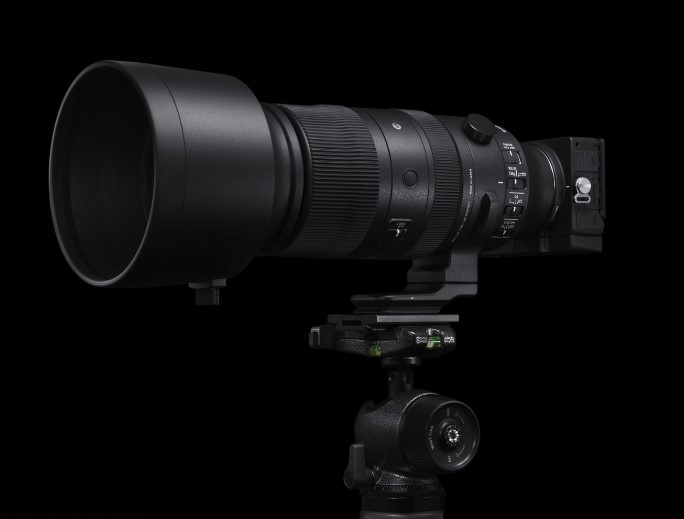 Verdict 
The Sigma 60-600mm F4.5-6.3 DG DN OS Sports lens is an excellent choice for photographers who capture dynamic and captivating moments. Its stable and high-quality performance throughout the entire zoom range and its lightweight and robust design make it a versatile option for a wide range of photography scenarios. 
Add in features like the all-new linear motor HLA, high-speed and precise AF, exceptional image stabilization, and two different OS modes, and you have a lens of a lifetime. If you are into sports photography and wildlife or are constantly shooting subjects in motion, we highly recommend this new Sigma lens.