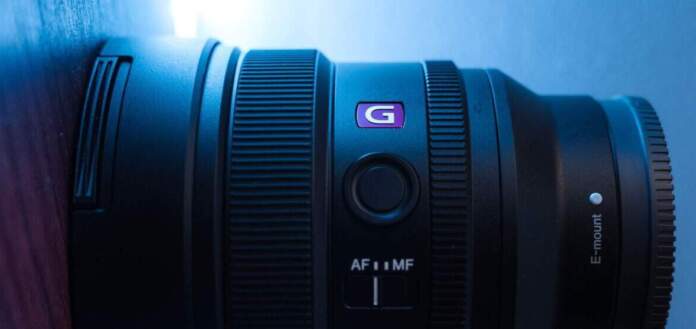 The Sony a7R V was announced in December last year and is leading the charge as one of Sony's many great Alpha series cameras. It has a 61MP sensor, outstanding high-resolution, and is built with precision and power at the forefront. To get the most out of the a7R V, we've compiled a list of some of the best lenses to pair with this high-performing full-frame mirrorless camera. From fantastic ultra-wide lenses to versatile telephoto lenses, this list has a lens for just about every form of photography and hopefully one that fits your photo and video needs. Here are the five best lenses for the a7R V.
1) Sony FE 24-70mm f/2.8 GM II Lens
Starting off the list is the multipurpose and high-end Sony FE 24-70mm f/2.8 GM II lens. This is an excellent lens with a more compact design than its predecessor delivering optimal still and video performance. Its versatility can be attributed to its 24-70mm zoom range, making it suitable for capturing vast landscapes, sharp portraits, and lively street photography.
This lens boasts a constant f/2.8 maximum aperture for stunningly sharp and bright images, even in low light conditions. Moreover, the constant aperture gives creators greater control over the depth of field by allowing them to easily achieve a more shallow aesthetic and create beautiful bokeh.
The advanced optics, including Extra Low Dispersion and Super ED elements, work together to minimize chromatic aberrations and provide clear, vibrant images with minimal distortion. The lens also features a fast, precise autofocus system with Nano AR coating to reduce reflections and ghosting. Whether you're shooting stills or capturing moving subjects, the Sony FE 24-70mm f/2.8 GM is a reliable and high-performance that won't disappoint you.
Pros:
Constant f/2.8 maximum aperture
Advanced optics: Extra Low Dispersion and Super ED elements.
Fast, precise autofocus system with Nano AR coating
Cons:
No dedicated image stabilizer.
Higher price compared to Sigma's 24-70mm F2.8.
2) Sony FE 70-200mm F2.8 GM OSS II Lens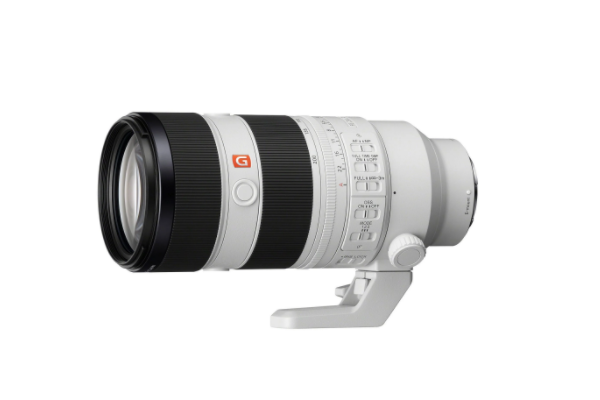 The Sony FE 70-200mm f/2.8 GM OSS II lens is a great tool for professional photographers who need powerful lens capabilities for wildlife, portrait, and sports photography. This full-frame, telephoto zoom lens combines the best of both worlds, using razor-sharpness and smooth bokeh to create images that pop with crystal-clear detail from all ranges. The FE 70-200mm f/2.8 GM OSS II takes a step up from its predecessor by reducing focus breathing, focus shift, and axis shift when zooming, giving it a boost in video performance.
Four of its linear motors deliver efficient, quiet, and fast AF perfect both stills and video. In terms of physical buttons, users can control the focus, zoom, and iris; each has independent buttons and can easily be turned off with the click of the switch button. In addition, this multipurpose telephoto lens also keeps a constant f/2.8 maximum aperture.
The lens features optical image stabilization for blur-free shots, even with moving subjects. The XA and ED glass elements work in tandem to eliminate chromatic aberrations and provide vivid colors. The 11-blade circular aperture creates smooth, natural-looking bokeh, and the fast AF system, driven by separate actuators, ensures you won't miss a shot. The Sony FE 70-200mm f/2.8 GM OSS is one of the best lenses for the Sony a7R V.
Pros:
Wide-angle zoom with constant f/2.8 aperture
Excellent image quality with sharpness and contrast
Built-in image stabilization for steady shots
Dust and moisture-resistant for durability
Cons:
1.32 ft minimum focus distance limits macro and close-up photography capabilities
Larger size and weight
May see vignetting at wider aperture settings
3) Sigma 14-24mm f/2.8 DG HSM Art Lens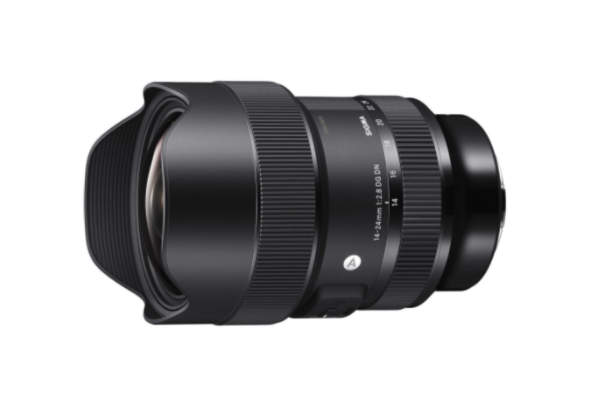 The Sigma 14-24mm f/2.8 DG HSM Art lens is an ultra-wide masterpiece that compliments the 50MP-plus camera very well. This ultra-wide-angle zoom lens is designed to produce the highest quality images for creators who demand near-perfection photos. Similar to most of the lenses on this list, it has an outstanding aperture at all zooms. It is especially great for astrophotography due to its wide-angle coverage and low-light attributes. The Sigma 14-24mm is also ideal for architecture, real estate, landscape, and other outdoor photography due to its weather-sealed and sturdy build.
The lens is crafted with 3 FLD and 3 SLD glass elements, three aspherical lens elements, and one large-diameter aspherical element, which reduces chromatic aberration and produces extremely sharp images. It has a manual focus ring, zoom ring, and cover connection, and front conversion service available for multi-camera VR videography is an added advantage.
This lens is part of Sigma's Art line, offering the crème de la crème of high-end optical performance and expressive power for photographers. With its superior image quality and fast and accurate AF, this lens is an exceptional choice with the Sony a7R V.
Pros:
Exceptional image quality
Fast aperture throughout the zoom
Great zoom wide angle range for expansive scenery
Weather-sealed build
Cons:
Limited filter options – The lens has a large and curved front element, which makes it difficult to attach standard filters.
Potential for distortion when shooting close to your subject.
4) Sony FE 85mm f/1.4 GM Lens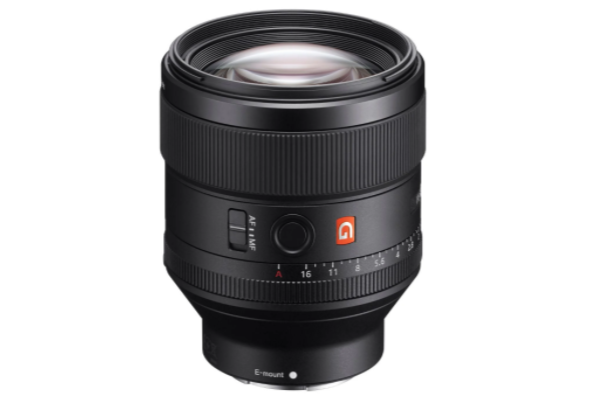 The Sony FE 85mm f/1.4 GM lens is an excellent lens for the a7R V and a good choice for professional portrait photographers. This lens represents a significant step forward in the G Master series of Sony lenses, combining refined G Lens bokeh with new levels of resolution. The result is a portrait lens that fully utilizes the performance potential of current and future high-resolution camera bodies.
One of the key features of this lens is its constant f/1.4 aperture combined with its fairly far focal length. This allows for outstanding resolution at maximum aperture and gorgeous, gradual bokeh that dissolves the background into an artistic backdrop with natural coloration and highlights. This combination is due, in part, to XA element technology, which opens up new opportunities for visual expression.
The Sony FE 85mm f/1.4 GM Lens is also equipped with a sublime 2-sensor autofocus accuracy that achieves the high focus precision necessary to make the most of the high-resolution potential of advanced camera bodies. With 11 blades for luscious bokeh, advanced nano-coating technology for outstanding clarity and contrast, and versatile fingertip focus control, this lens offers professional portrait photographers exceptional image quality and flexibility in various shooting environments.
Pros:
Exceptional optical performance and resolution for professional portraits.
Constant f/1.4 aperture.
Advanced Nano Anti-Reflective Coating.
Dual sensor system with Ring Drive Super Sonic wave Motor
Versatile fingertip focus control (MF/AFmode switch and focus hold button)
Cons:
High price
Large and heavy
A fixed focal length of 85mm makes it less versatile
No image stabilization
5) Sony Alpha FE 16-35mm f/2.8 GM Lens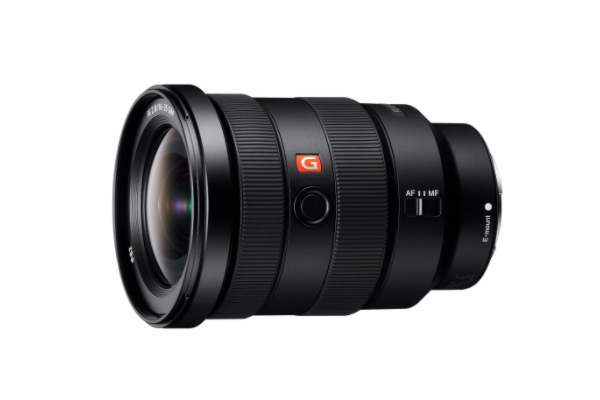 The Sony FE 16-35mm f/2.8 GM lens is a wide-angle zoom lens can produce exceptional landscape, architectural, and event photography images. With a fast maximum aperture of f/2.8, it gives an excellent low-light performance and shallow depth of field. This aperture is maintained throughout all focal lengths allowing for less low-light hindrance and more opportunities for great photoshoot potential.
Not only is the aperture max throughout all ranges, but this Sony G Master lens also provides great-looking high-resolution images at all focal lengt. Add the aspherical elements, and photographers get increased surface precision while decreasing distortion, field curvature, and astigmatism. This lens also features Sony's Nano AR to reduce reducing lens flare and ghosting. Locking down precise shots is a sinch with its fast AF system.
The Sony FE 16-35mm f/2.8 GM is a robust and well-constructed lens that is dust and moisture-resistant, made for the toughest and most demanding shooting situations. It's also relatively compact and lightweight compared to other lenses in its class, making it a great option for travel photography and photographers who like to travel light.
Pros:
Wide-angle zoom with constant f/2.8 aperture
Excellent image quality with sharpness and contrast
Built-in image stabilization for steady shots
Dust and moisture-resistant for rugged use
Cons:
High cost compared to other lenses in its class
No built-in manual focus ring