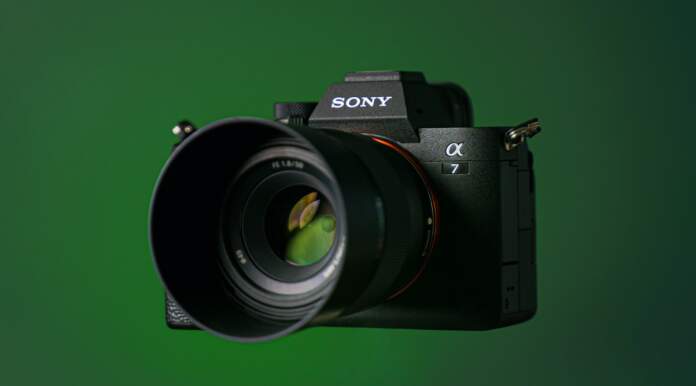 The Sony a7 IV has been named the alpha dog (or rather, camera) when it comes to high-quality capturing capabilities and performance. The EISA & TIPA World Awards proudly acknowledge the Sony a7 IV's impressive feats by naming it as the "best full-frame camera of 2022", and for a good reason. The 33MP camera has garnered a reputation of excellence by covering just about all the bases for photography and videography demands. 
From the build to its performance, we take a look at what makes this full-frame Sony camera worth the buy. In addition, this post will also compare it to the latest Sony Alpha— the a7R V mirrorless camera, and see if it has the potential to crop out the a7 IV for next year's best full-frame camera award.
Watch as our team takes the Sony a 7 IV on test through the rainy street of New York.
Related Post: Sony a7 IV vs. Sony a7 III.
Key Features 
33MP full-frame Exmor R CMOS sensor
BIONZ XR image processor
ISO range: 100-51200 (expanded 50-204800)
15 stops of dynamic range
JPEG & HEIF 10-bit (4:2:2 or 4:2:0) + RAW
828 RAW+JPEG buffer depth
5.5-stop In-body Image Stabilization
759-point phase-detect hybrid AF system (with 94% frame coverage)
Real-time Eye AF & tracking for Human, Animals & Birds
4K 60p video in Super35
4K 30p video with 7K oversampling
10-bit S-Log3 support, 10-bit 4:2:2 internal recording
Digital Audio Interface in hotshoe
Custom controls for Stills/Movie/S&Q modes
Improved ergonomics
3.68M-dot OLED EVF
Vari-Angle LCD touchscreen
CFexpress Type A + SD slots (UHS-II)
Build 
The Sony a7 IV camera has a 33MP full-frame CMOS sensor and uses a BIONZ XR image processor that offers up to an 8x increase in processing speed. These insane speeds are adapted to handle real-time AF processing, image recognition, image quality adjustment, as well as user interface, network, and file management processing. Essentially, this camera can juggle a lot without dropping the ball, making it much easier for photographers to keep up with challenging scenarios and capture their ideal image. 
Regarding durability, the award-winning full-frame Sony camera is built from lightweight, tough magnesium alloy for excellent durability. It has essential heat dissipation properties for a positive experience using the extended continuous recording. On top of this, the mounting is constructed from graphite material with excellent thermal conduction elements. This design allows the image sensor (which accounts for a good amount of heat) to move more freely during image stabilization and help dissipate heat better.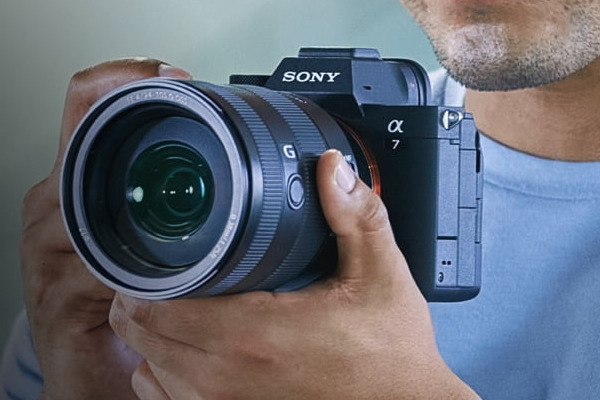 Drop all of these features into one camera, and you get the efficient a7 IV. A camera that can seamlessly adapt to high-demand environments and allow creators to worry more about getting the right shot rather than a malfunctioning camera. This camera is especially great for nature and wildlife photographers, travel, sports, street photography, and similar settings that demand more from the camera.  
Viewfinder & LCD Monitor 
The Sony a7 IV features a 3.68-megapixel Quad-VGA OLED viewfinder with a 37.3-degree field of view and a 23mm high eyepoint, efficient for those with glasses or any potential viewfinder obstructions. It provides roughly 1.6x the resolution compared to the Sony a7 III and is designed for precise and comfortable viewing in a wide range of shooting environments. The camera is powered by a high-capacity Z battery and can also be connected to USB power supplies and AC adapters.
In addition, users have plenty of flexibility with the vari-angle 3.0-type 1.03-megadot touch panel that's easy to see even in bright settings. The a7 IV may be an advanced full-frame mirrorless camera; but, it has an easy-to-use menu screen with simple display navigation that seperates still and movie features, and also allows users to enjoy its customizable rear "R" dial. 
Sony a7 IV Video Features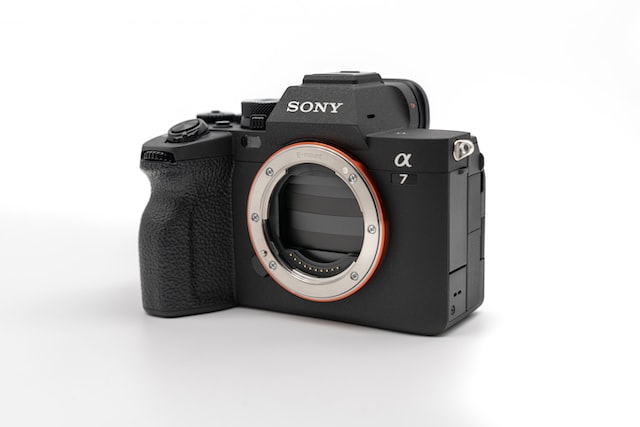 Video is really where 2022's "best full-frame mirrorless camera" starts to distinguish itself from the heavily saturated camera world. The Sony a7 IV offers an impressive range of video recording options with 4K 60p2 recording and 4:2:2 10-bit recording capabilities. With full pixel readout without binning, you can record 4K 60p2 videos while maintaining high resolution and detail. The camera can oversample 7K when recording full-frame 4K movies at up to 30p, and 10-bit 4:2:2 video can be recorded internally, allowing for natural gradations and greater editing flexibility.
The a7 IV also supports S-Cinetone, a feature inspired and derived from the VENICE CineAlta professional cinema camera line. Essentially, this provides natural mid-tones for healthy-looking skin tones, soft colors, and beautiful highlights, allowing you to create an expressive look for your movie imagery without post-editing, thanks to in-camera processing.
ISO 
This versatile camera does not shy away from low light or get hindered by bright outdoor settings. It offers an ISO range of 100-51200, which can be expanded to a whopping ISO 50-204800 for stills and ISO 100-102400 for movies. Merge this with a powerful processor and 33MP sensor synergy, and you can create beautifully detailed images in a variety of scenes. 
Whether you're shooting portraits, landscapes, or action scenes, you can rely on this camera to produce high-quality images with significantly reduced noise. Producing accurate colors on high-res images with soft and natural-looking skin textures as well as landscapes that pop with vivid scenery.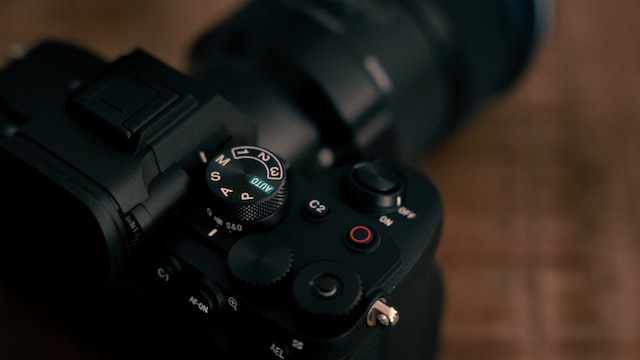 Stabilization 
When it comes to stabilization, the Sony a7 IV can attain up to 5.5 steps of built-in shutter speed compensation, allowing you to capture sharper images in less ideal shooting scenarios. The in-body stabilization system is versatile and works with a wide range of lenses, even those without built-in stabilization features. In addition, users can also use a live monitor view that shows the stabilized still image while the shutter button is half-pressed. This is especially useful when using telephoto or macro lenses, as it allows you to see the effects of stabilization in real-time and make adjustments as needed. This is all topped off with MF Assist, and Focus Magnifier features to further ensure precise focus and sharpness in each image.
AF Features 
Using a combination of phase-detection and contrast-detection, AF the Sony a 7 IV can achieve accurate images, especially significant for small or fast-moving subjects. The system covers roughly 94% of the image area, with 75918 phase-detection points and 425 contrast-detection points. The real-time processing by the BIONZ XR engine enables impressive Real-time Eye AF and Real-time Tracking with 30% better eye-detection accuracy and higher accuracy when the subject is moving. Using this in tandem with the right lens can exponentially enhance video and photos for sports photography, wildlife photography, and similar niches that allow a small window to find "the perfect shot."
In addition, its bird mode is now available for Real-time Eye AF, allowing the system to detect and track the eyes of birds in both stills and movies. Touch Tracking allows for intuitive AF control by selecting a subject to track via the LCD screen or while using the viewfinder. Lastly, the AF Assist helps enable seamless transitions to and from manual focus during movie shoots with a simple rotation of the focus ring.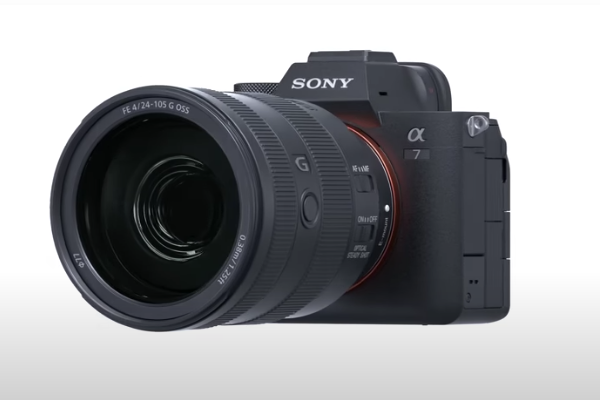 Is the Sony a7 IV Worth Buying?
All-in-all creates are given outstanding control when using this camera. However, Sony rarely fails to impress when it comes to constantly producing well-performing cameras (especially for the Alpha line). That being said, Sony's a7R V (released in December of 2022), is still gaining a lot of popularity in the camera world and although a bit pricier, is another camera to watch out for regarding its high-resolution and robust imaging capabilities. 
Related post: Sony a7R V | AI Capabilities.
Sony a7 IV vs. Sony a7R V | Worth the Upgrade 
Although both cameras are respective in their own right, there are still a few minor features that separate them. While they both are full-frame mirrorless cameras, there is a significant contrast regarding sensor size; as the Sony a7 IV boasts a 33MP sensor, the a7R V almost doubles this with an astonishing 61MP sensor. No, a bigger MP size does not always mean a better camera; however, this is something to consider when looking at how far this year's camera capabilities will go, even when looking outside of Sony. This is important to note, understanding that competitors such as Nikon, Canon, and Fujifilm continue to raise the bar for the camera world moving forward. 
Despite the fantastic AF features of the a7 IV, Sony has yet again the ascended camera capabilities on the a7R V by implementing new AI processing technology. Utilizing this advanced technology with a 61MP sensor in tandem produces outstanding high-resolution with thoroughly detailed images. Furthermore, the Sony a 7R IV has improved animal and bird tracking by 40% and human focus tracking by 60% compared to the a7 IV.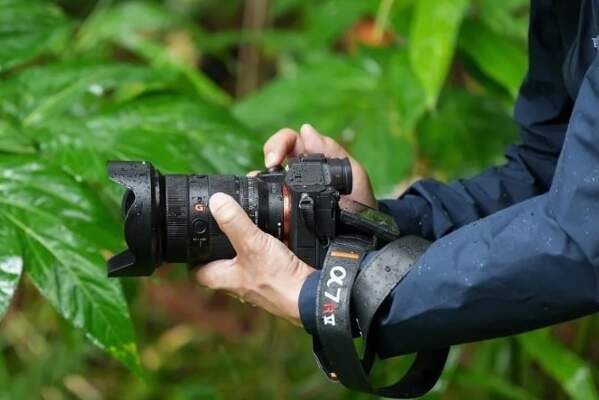 Verdict 
The fact that the Sony a7 IV has been named "best full-frame camera of 2022" shows just how impressive the Alpha series is. Photographers and videographers have relied on these Sony cameras for years and have been thoroughly impressed with the results. The a7 IV and a7R V are both exceptional quality mirrorless full-frame cameras with their own, highlighting features that set them apart. While the a7 IV is more budget-friendly, there is also a good reason why the a7R V comes at a higher cost; depending on your photography and videography demands will determine which camera is right for you.