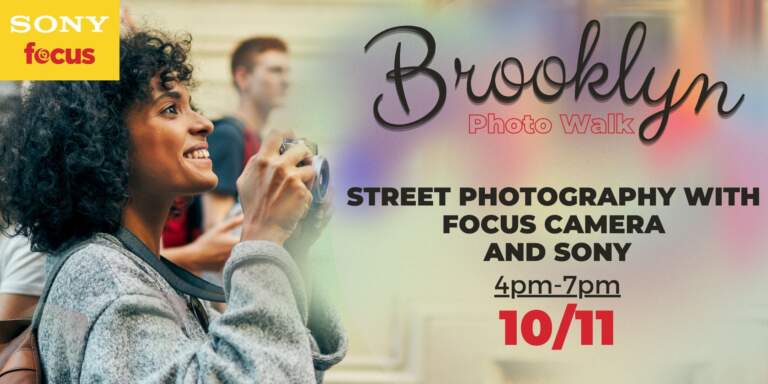 Venue
Focus Camera
895 Mcdonald Ave
Brooklyn, Ny, USA, 11218
** A $10 registration fee will be reimbursed to attendees in the form of a Focus Camera gift card upon check-in.**
Join us for an exciting photo walk in the heart of Brooklyn with Sony specialist Jason Etzel and Focus Camera crew!
Whether you're a beginner or a seasoned photographer, this event is perfect for capturing the vibrant streets of Brooklyn through your lens. Hosted by Focus Camera and Sony, this in-person event will take place at the Brooklyn Focus Camera location.
During this photo walk, you'll have the opportunity to explore the unique Boro Park area of Brooklyn, discovering hidden gems and iconic landmarks. With guidance from experienced photographers, you'll learn valuable tips and tricks to enhance your street photography skills while working with a live model.
Bring your own camera gear and connect with fellow photography enthusiasts, share ideas, and capture stunning images together. Don't miss out on this incredible opportunity to unleash your creativity and explore the vibrant streets of Brooklyn!
Contest /Tag @ focuscameralakewood @focuscamera using #SonyBrooklynPhotoWalk for a chance to win a $150 giftcard
Share your images to our gallery here: https://albums.memento.com/BKPHOTOWALK
Be sure to include your IG @ for a chance to be featured!