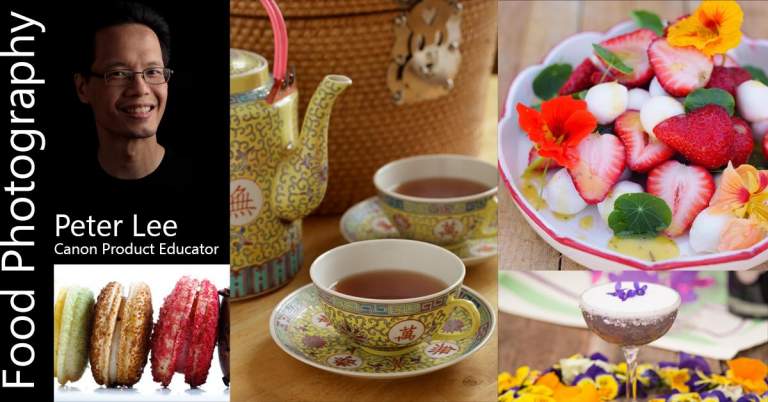 Food Photography: Learn to Taste with Your Eyes with Canon Educator Peter Lee
If you are interested learning more about how to take appetizing food photos, then this class is just what you've been waiting for. Whether you are new to photography or are more experienced, but want to learn more about how to approach food as a subject, this class will information and useful tips that will help take your food photos to the next level.
During this class, we will:
• Understand how the careful selection of depth of field best shows off your food.
• Make sure everything that needs to be sharp is sharp!
• Control color through white balance, Picture Style and an understanding of your environment.
• See what I would recommend for lenses and accessories.
• Learn some simple lighting solutions to fit the mood.
• Get tips on how to style food, prepare for and manage your shoot.
Who is This For?
Food class is intended for anyone interested in food photography at all experience levels.
About Peter Lee
Peter has over a decade of experience working with Canon's printers and imaging products before he joined the camera product educator team in 2013. As a Canon technical representative, he is a passionate teacher and enjoys interacting with everyone from full time professionals to beginners. He enjoys various genres of photography including: architecture, aerospace, food, landscape, portraiture, macro, sports and travel.