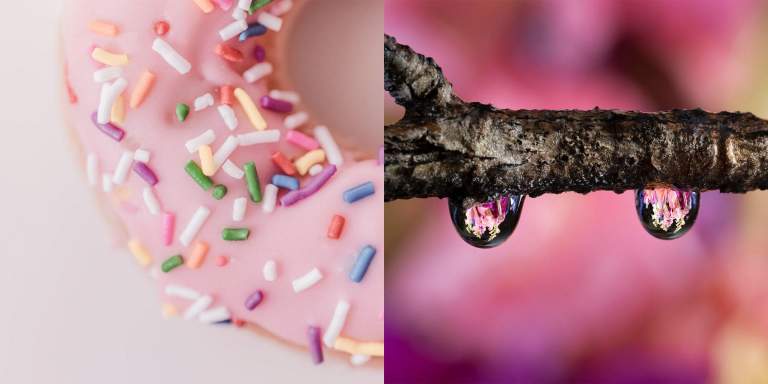 Join Focus Camera and Sigma ambassadors, McKenzie Deakins and Jim Koepnick, for a online discussion and critique of your macro photography.
Do you enjoy macro photography?
Have you ever wondered what a professional photographer would think of your work?
Well, now is your chance to find out.
Focus Camera and Sigma Photo are excited to present an opportunity for you to receive feedback on your work from two talented, professional photographers.
During an online discussion, you'll have the chance to receive feedback on your recent macro photographs from professional photographers, McKenzie Deakins and Jim Koepnick. They'll critique your work and engage in a live dialogue with you about the tips and tricks you can employ to improve your macro photography.
McKenzie and Jim will only have time to review several photographers work, so grab your free ticket and upload your photos using the link below ASAP. If you're not ready to share your work, don't worry. Feel free to grab a ticket anyway so you can learn from the best how you can master macro photography.
Who is This For
Photographers of all skill levels interested in improving their macro photography.
Requirements
You can join the online critique session by following these 2 steps:
Purchase a FREE ticket through Eventbrite.
If you're interested in receiving feedback on your photographs, click on the link below to upload up to 3 photos. Be sure to fill out the questionnaire as well: https://forms.gle/hcCdxi2dbuuKc4AT8
Things to Note:
Please note, there will not be enough time to critique every photo that is submitted. Critiqued photos will be randomly selected from the pool of submitted photos in advance.
This is an online event. Once you purchase your free ticket through Eventbrite, you will receive an email with instructions for joining the virtual meeting.
About McKenzie Deakins
McKenzie Deakins is an award-winning wedding photographer, mom of two, wife to one, living life on diet cola and a bundle of laughs. She has been featured in Bridal Guide, Martha Stewart Weddings, The Knot News, and her work has graced the cover of Utah Valley Bride six times. Sigma Ambassador, Nikon 100 photographer, and The Knot Wedding Pro Educator for 2020. For more information visit her website at www.mckenziedeakins.com or on Instagram at @mckenziedeakins.
About Jim Koepnick
Jim Koepnick is a Sigma Ambassador and one of the leading aviation photographers today, photographing for Cirrus Aircraft, Flying Magazine, Plane and Pilot, Air and Space Smithsonian, AOPA and EAA. He also shoots for the USA Today Network – Wisconsin in the Oshkosh area, specializing in sports and action. His freelance clients include Ripon College, AACD and Our Wisconsin Magazine. For more information visit her website at www.koepnickphotography.com or on Instagram at @jim_koepnick.