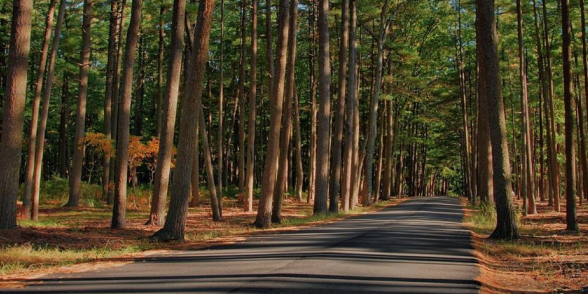 Venue
Lake Shenandoah County Park
300 New Hampshire Avenue, Lakewood, NJ 08701
Lakewood, NJ, US, 08701
Join Focus Camera and Sony for a photo walk through Lakewood's scenic Lake Shenandoah County Park.
Summer is finally here, and the weather has never been better for a sun-soaked photo shoot in Lakewood's beautiful Lake Shenandoah County Park.
Join Sony Tech Rep, Jason Etzel, and Focus Camera for a scenic photo walk through the park on a warm, summer evening.
You'll have the opportunity to try out the latest gear from Sony , while walking around the park.
With special discounts, free swag, and Q&A time with our brand professionals, this event promises to be a rich learning experience for photographers looking to hone their landscape photography skills and try out some new gear.
We will meet in the parking lot near the Ocean Ave. entrance at 5.30PM sharp. There you will be able to loan a Sony lens (optional, but highly encouraged) before embarking on the photo walk.
There are limited spots available for this event, so grab your ticket now to reserve your place!
PLUS, visit our Lakewood store at 1797 Ave of the States, earlier in the afternoon for an in-store trade-in event. Jason will be there from 2pm onwards to answer any questions you may have. Our expert salesmen will be able to help you make a trade-in if you wish as well. Until July 3, you can receive up to a $250 bonus, plus the value of your trade-in. Combining the trade in bonus PLUS existing INSTANT REBATES that's an incredible value!
Who is this event for?
Photographers of all skill levels interested in learning more about photography and trying out the latest Sony gear.
Things to note:
Please bring your own camera and memory cards.
All gear will be sanitized and hand wipes and sanitizer will be provided.
All attendees will be required to follow NJ's Department of Health COVID guidelines.
About Focus Camera
Founded in 1966, Focus Camera is a family-owned photography and consumer electronics retailer based in Brooklyn, New York. In January 2021, we opened our Lakewood location at 1797 Ave of the States, Lakewood, NJ 08701. Our Lakewood store specializes in photo and video equipment, as well as pro audio, music, and electronics.