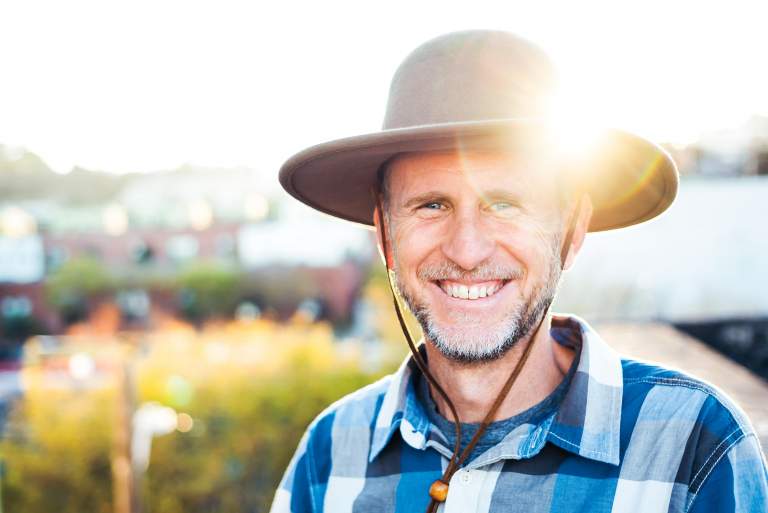 Join Focus Camera and Sony Artisan Chris Orwig for an informative conversation about capturing memorable portraits.
The most memorable portraits are simple yet strong; timeless and true.
Mastering portrait photography requires a mixture of technical and personal skills. Directing your subject is just as important as how you handle the camera.
Join Sony Artisan and celebrated photography teacher, Chris Orwig, for a instructional seminar on portrait photography. Orwig will cover all the basics of portraiture, including how to quickly connect with and direct your subjects. By the end of the 1 hour intensive, you'll feel confident about taking meaningful photographs of anyone.
Topics that will be covered include:
How to evoke and capture authentic emotion by establishing a genuine rapport with your subject
Posing
Lighting
Which camera settings to use & much more!
If you have ever wanted to learn how to capture more authentic, meaningful, and commercially viable portraits, now is the time!
Who is This For?
Anyone interested in learning more about portrait photography.
About Chris Orwig
CHRIS ORWIG is a Sony Artisan of Imagery, best-selling author, teacher and photographer. With over 5000 hours of online tutorials, Chris knows his stuff. Plus, his down-to-earth and approachable style makes learning difficult topics a breeze. He regularly speaks on creativity and photography at conferences and has been invited to speak for companies including Google, Facebook, Adobe, and on the TEDx stage. Whether shooting photography, speaking, or writing his next book, Chris strives to inspire others to become more creative and to lead more creative lives. Find more at: chrisorwigtraining.com or on Instagram @chrisorwig.