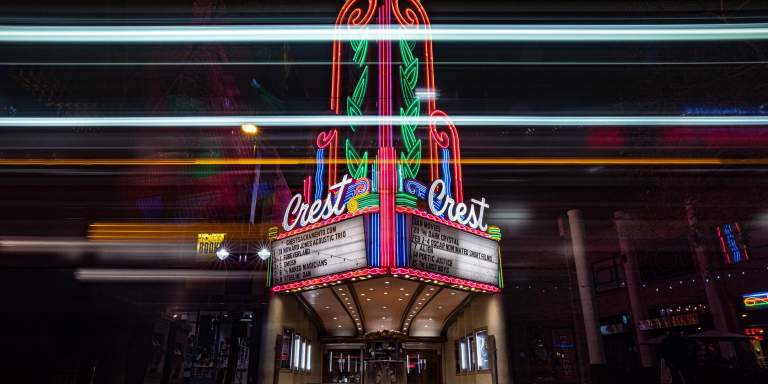 Join Focus Camera & Canon Artisan Nicole Drake for an inspiring insight into professional street photography.
Street photography is a difficult art to master. Photographers have to think on their feet, constantly ready to capture what may be a fleeting moment in time. Canon Artisan Nicole Drake has been working as a professional photographer for nearly a decade, and knows what it takes to shoot on the street.
In this online course, brought to you by Canon & Focus Camera, Nicole will share her street photography secrets, including what lenses to use, how to tell the story of your setting, and street photography etiquette. With visual examples provided, this easy-to-follow course will give you everything you need to confidently shoot on the streets.
Who is This For?
Intermediate photographers will be comfortable taking this course. If you've already taken an introduction to photography course, Learning the Variables course, or currently shoot in Av, Tv, M, or P modes – this course is for your skill level.
About Nicole Drake
Nicky is a Nashville, Tennessee native turned Texas resident. She has been working professionally as a photographer for the last eight years and graduated with her degree in Commercial Photography in 2015 as a proud Nossi College of Art alumnus. Since graduation, Nicky has shot for organizations such as Journeys, Cracker Barrel, the American Diabetes Association, and worked events with local Nashville songwriters, captured balloons at the Albuquerque International Balloon Fiesta, and even shot her first rodeo in Tucson. You can find her shooting behind the scenes telling stories of events, or capturing the finer details.
About Focus Camera
Focus Camera is a family-owned photography and consumer electronics retailer based in Brooklyn, New York. Founded in 1966, we have faithfully served the New York City metropolitan area for over 50 years. We now reach a global community of customers through our website, named by Newsweek as the #1 online consumer electronics shop of 2020.
Creativity thrives in Brooklyn, and we strive to share the passion and energy of our neighborhood with the world. With two retail locations, hundreds of employees, and millions of customers, Focus Camera is a globally recognized brand with the heart of a brick-and-mortar family store.