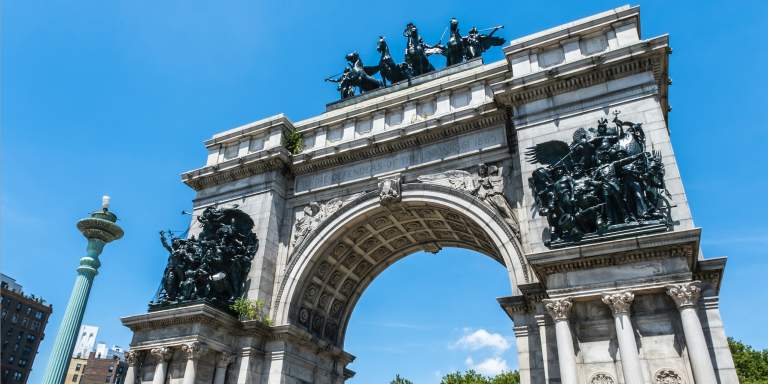 Venue
Prospect Park Zoo
450 Flatbush Avenue, Brooklyn, NY 11225
Brooklyn, NY, US, 11225
Join Focus Camera & Sony Imaging Specialist Jason Etzel for a unique photography experience at Brooklyn's popular Prospect Park Zoo.
Prospect Park is a popular destination for New York City based photographers. The park's many natural and man-made wonders make for perfect subjects to practice with. From the beautiful flora to the exotic fauna, the park is a vibrant world for photographers to explore and experiment with.
You're invited to join Sony & Focus Camera for a photowalk on the wild side through one of Prospect Park's most exciting attractions.
On Sunday November 21st at 12PM, Sony Imaging Specialist Jason Etzel is leading a photowalk through the Prospect Park Zoo. Attendees will have the opportunity to try the latest Sony gear while photographing some of the exotic wildlife that calls the zoo and park home. This includes a family of Hamadryas baboons, black -tailed prairie dogs, sea lions, hornbills, frogs, and more!
With the option to try out the latest mirrorless cameras and lenses from Sony, you'll get to see firsthand how Sony's Animal Eye AF feature locks on to your favorite furry, feathered and four legged friends.
Limited spots are available, so grab your ticket now!
Things to Note
Please meet us at the entrance to the Zoo at 1:50PM – 450 Flatbush Avenue, Brooklyn, NY 11238
The photowalk will commence at 2:00PM sharp.
The cost of admission to Prospect Park Zoo is included in your ticket.
Please bring your own camera. A limited supply of lenses and cameras will be available for use during the event, but availability is not guaranteed.
If you wish to loan gear for the photowalk, please bring your credit card and valid photo ID.
Who is This For?
Photographers of all skill levels interested in trying out the latest Sony gear and learning some tips and tricks for photographing wildlife.
About Focus Camera
Focus Camera is a family-owned photography and consumer electronics retailer based in Brooklyn, New York. Founded in 1966, we have faithfully served the New York City metropolitan area for over 50 years. We now reach a global community of customers through our website, named by Newsweek as the #1 online consumer electronics shop of 2020.
Creativity thrives in Brooklyn, and we strive to share the passion and energy of our neighborhood with the world. With two retail locations, hundreds of employees, and millions of customers, Focus Camera is a globally recognized brand with the heart of a brick-and-mortar family store.