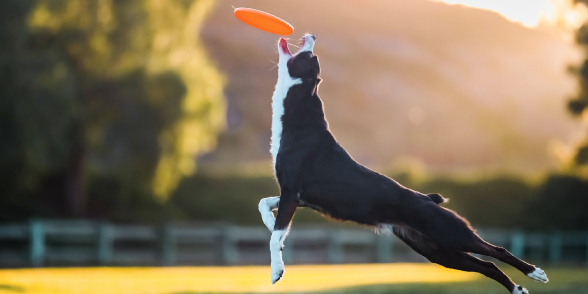 Join Focus Camera and SIGMA Ambassador, Anabel DFlux, for an online critique of your pet photography.
Pet photography is a lot like portrait photography – except your subject can't understand you, doesn't know what a camera or a photo is, and there's a chance they might scratch, lick, or drool on you.
In other words, it can be very challenging.
Photographer Anabel DFlux has spent her career mastering the art of pet photography. From choosing the right camera settings to directing humans and animals simultaneously, she knows what it takes to capture perfect pictures of her clients and their pets. And she can teach you what it takes, too.
Focus Camera & SIGMA are excited to invite you to a pet photography critique and workshop, led by Anabel DFlux. During an online discussion, you'll have the chance to receive feedback on your recent pet photography. In addition to providing feedback, Anabel will divulge the tips, tricks, and secrets she's learned over her career that have helped her master pet photography.
Grab your free ticket and upload your photos using the link below ASAP. If you're not ready to share your work, feel free to grab a ticket anyway so you can learn from the best about perfecting pet photography.
Who is This For?
Photographers of all skill levels interested in improving their pet & people photography.
Requirements
Join the online critique & workshop by following these 2 steps:
Purchase a FREE ticket through Eventbrite.
If you're interested in receiving feedback on your photographs, click on the link below to upload up to 3 photos by Friday, June 18th. Be sure to fill out the questionnaire as well: Submit your photos here: https://forms.gle/7Nm9S6xBmhHprQRj6
Things to Note:
Please note, there will not be enough time to critique every photo that is submitted. Critiqued photos will be randomly selected from the pool of submitted photos in advance.
No longer accepting photo submissions after Friday, June 18th.
This is an online event. Once you purchase your free ticket through Eventbrite, you will receive an email with instructions for joining the virtual meeting.
About Anabel DFlux
Anabel DFlux began her artistic journey at the age of ten, upon being gifted her first camera. This newfound passion quickly turned into a skilled endeavor, and by the age of fifteen, Anabel had opened her own photography service, Deliquesce-Flux Photography. By seventeen, her photography service became a full-time profession. By the age of nineteen, Anabel had received an Associate's Degree in Graphic Design and Visual Communications, and by the age of twenty-three, a Bachelor's in Business Marketing with a focus on branding and content marketing. Although photography is a self-taught skill, during this time, Anabel had also collaborated with several well-known photographers, attended multiple workshops and panels, and received a few certifications- all in order to increase her knowledge and further her passion.
Anabel's love for art and creation has always been an innate feeling, and she prides herself on having a natural sensitivity for composition, aesthetic, and various other aspects of visual art. This aids in her keen ability to understand what it takes to make a great photograph, not just a good one. The camera is as much a part of her as her arm, and became an extension of her body. Alongside this, Anabel's life-long passion for animals and music brings forth her strongest work.