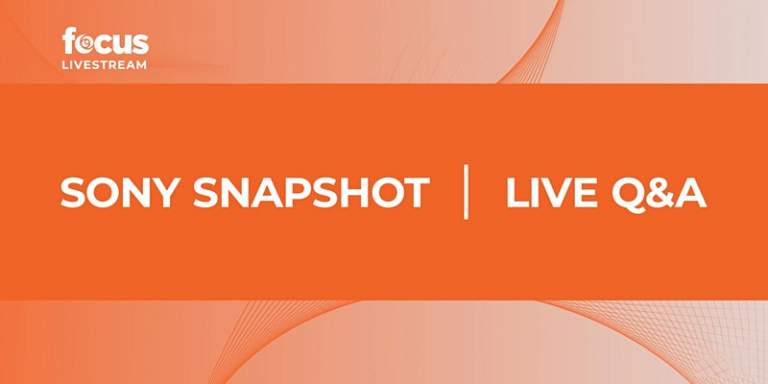 Sony Snapshot with Jason & Robbie is a biweekly Q&A with two Sony imaging specialists, live-streamed on Wavelength, the Focus Camera blog.
Millions of photographers, filmmakers, videographers and other kinds of creators around the world use Sony Alpha gear to produce inspiring, creative-driven content.
If you've ever wondered how you can better utilize the features of your Sony mirrorless camera, or which lenses you should use for a specific style of shooting, you now have the opportunity to ask your questions LIVE.
Looking to take the fast action of sports and wildlife and freeze a moment in time with the perfect image? Join Sony Imaging Specialist Jason Etzel and Robbie Bulilan and learn the tips and tricks that can put you in the right place at the right time and get the perfect focus and exposure on your images. We will be going over the best combinations of Sony mirrorless cameras and lenses along with the settings to capture everything from Basketball to Birding. Sign up today for this presentation and Live Q&A and let the Sony experts help you exceed your expectations!
Who is This For?
Photographers of all skill levels interested in having their questions answered, learning about current industry news and insights, and leveling up their creativity.