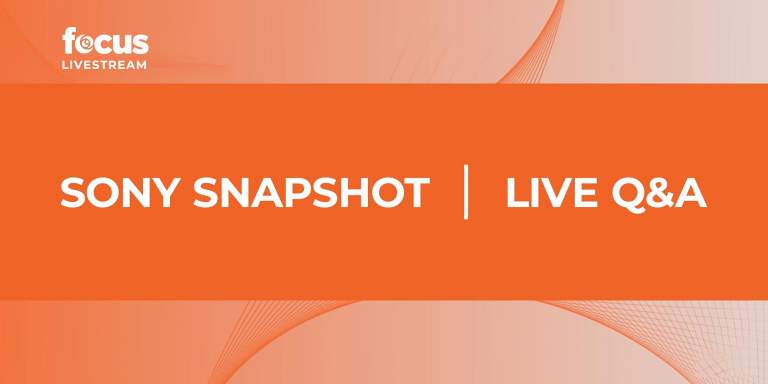 Sony Snapshot with Jason & Robbie is a monthly Q&A with two Sony imaging specialists, live-streamed on Wavelength, the Focus Camera blog.
Millions of photographers, filmmakers, videographers and other kinds of creators around the world use Sony Alpha gear to produce inspiring, creative-driven content.
If you've ever wondered how you can better utilize the features of your Sony mirrorless camera, or which lenses you should use for a specific style of shooting, you now have the opportunity to ask your questions LIVE on Wavelength (the Focus Camera blog).
This month we're all about lenses. The best lens for your camera is the one you have with you. However, do you have the right lens in your camera bag? Join Sony Imaging Specialist Jason Etzel and Robbie Bulilan as they discusses the ABCs of what defines today's photographic lenses. You'll learn the benefits of prime and zoom lenses. As well as the differences between focal lengths, depth of field, light gathering, macro, and more. See which of the latest Sony E-Mount lenses work best with today's latest video features such as Focus Mapping and minimizing focus breathing. Sign up today and learn what makes Sony lenses the choice of content creators world wide!
Who is This For?
Photographers of all skill levels interested in having their questions answered, learning about current industry news and insights, and leveling up their creativity.