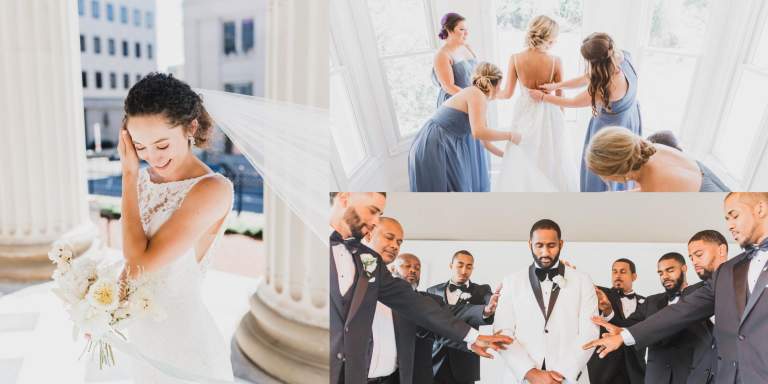 Join Focus Camera and SIGMA Ambassador, Michelle Harris, for an online critique of your wedding & portrait photography.
Do you enjoy wedding & portrait photography?
Have you ever wondered what a professional photographer would think of your work?
Well, now is your chance to find out.
During an online discussion, you'll have the chance to receive feedback on your recent wedding & portrait photographs from a professional photographer, Michelle Harris. She'll critique your work and provide the tips and tricks you can employ to improve your wedding & portrait photography.
Grab your free ticket and upload your photos using the link below. If you're not ready to share your work, don't worry. Feel free to grab a ticket anyway so you can learn from the best how you can master wedding and portrait photography.
Focus Camera & SIGMA Photo are excited to present an opportunity for you to receive feedback on your work from a talented, professional photographer. Michelle will critique your wedding & portrait photos and provide you with valuable feedback to improve your imagery.
Who is This For?
Photographers of all skill levels interested in improving their wedding & portrait photography.
Requirements
You can join the online critique session by following these 2 steps:
Purchase a FREE ticket through Eventbrite.
If you're interested in receiving feedback on your photographs, click on the link below to upload up to 3 photos by Friday, April 16th. Be sure to fill out the questionnaire as well: https://forms.gle/XMYdia6JGcuSEnQk7
Things to Note:
Please note, there will not be enough time to critique every photo that is submitted. Critiqued photos will be randomly selected from the pool of submitted photos in advance.
No longer accepting photo submissions after Friday, April 16th.
This is an online event. Once you purchase your free ticket through Eventbrite, you will receive an email with instructions for joining the virtual meeting.
About Michelle Harris
Michelle Harris is a SIGMA Ambassador and destination wedding photographer based in the Washington, DC area. She is the owner and lead photographer at M Harris Studios in addition to her associate team, Laila Chanel Studios, where she manages 15+ freelance photographers. In addition to her photography services, Michelle hosts a wedding photography conference called Hustle in Heels and is also the leader of the online community M Harris Hustlers that inspire and educate wedding photographers.