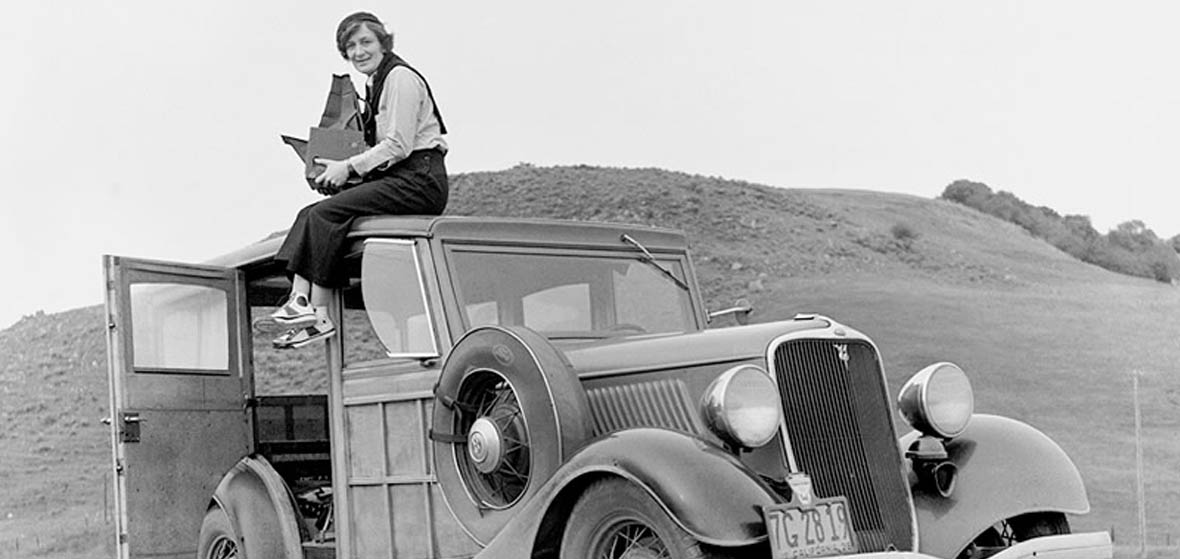 While historically a male dominated field, women have been a part of photography since its inception. Female photographers established early daguerreotype studios, experimented with cyanotypes, and became fine portrait artists throughout the nineteenth century. For Women's History Month, we're thrilled to showcase some of our favorite female photographers from across history.
Dorothea Lange
You know Dorothea Lange. Even if you don't recognize her name, you know her work. Her assignment from the Farm Security Administration during the Great Depression brought us the now iconic 1936 Migrant Mother, a portrait of one migrant laborer and her children. It was one of the twenty-two photographs placed alongside John Steinbeck's The Harvest Gypsies series in The San Francisco News in 1936.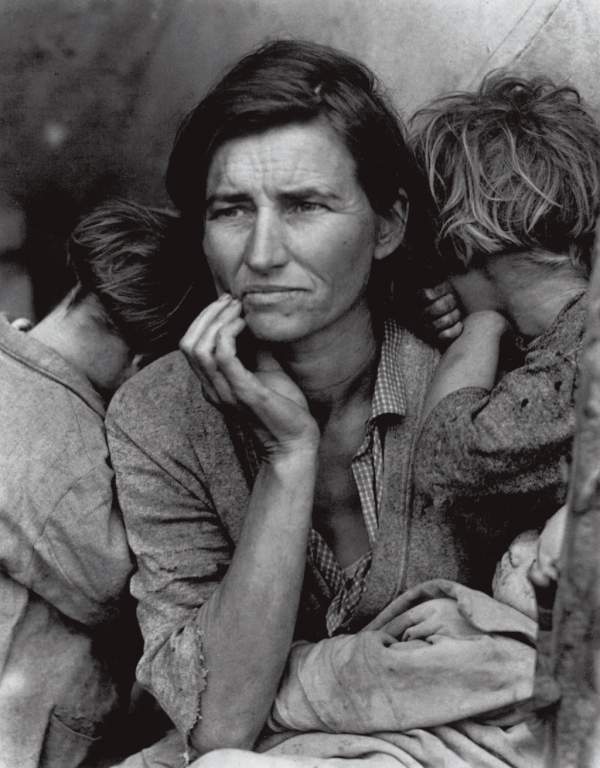 Perhaps lesser known but equally important was Lange's work with Japanese internment camps. She traveled through California, photographing the incarceration of Japanese families following Pearl Harbor in 1941. While the images were never seen during the war (the army found them too critical), you can see them now in the National Archives.
Diane Arbus
Daughter of the Fifth Avenue Russek's fortune, it has been suggested that Diane Arbus spent her life outrunning the ease (and confines) of wealth. Known for documenting marginalized groups like giants and circus performers, Arbus almost succeeded — at least in art. Her intimate black and white portraits investigate questions of identity and spectacle, whether probing the differences between twin girls or a Jewish giant dwarfing his own parents.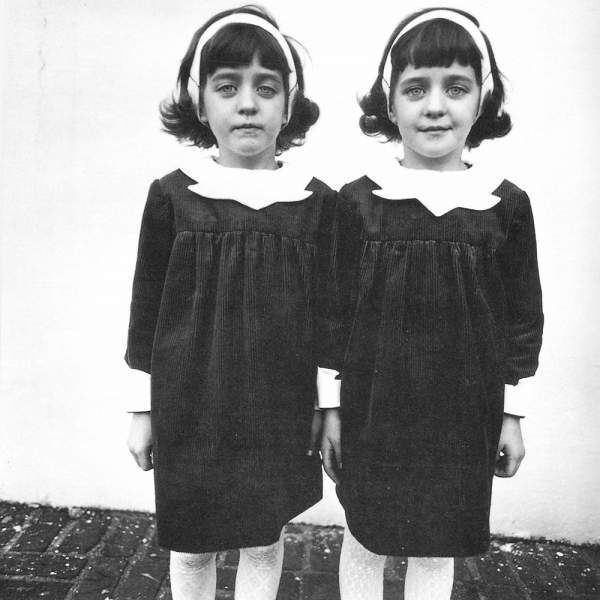 In 2015, a signed copy of one of her most famous photographs, Child with Toy Hand Grenade in Central Park, N.Y.C. 1962, was sold for seven hundred and eighty-five thousand dollars. The MoMA had purchased it in 1964 for seventy-five. (Impressive.)
Annie Leibovitz
Oh, Annie. This famous celebrity photographer has captured everyone from John Lennon and Yoko Ono to Miley Cyrus and the Queen, and while it's a little passé to say so: she's the best at what she does. Having worked for Rolling Stone, Vanity Fair, and Vogue, you've doubtless seen more than your fair share of famous Leibovitz covers.
Her crisp, well lit style combines elements of documentary with theatrical staging techniques. While she uses lots of different gear, some past favorites include the Nikon D810 and Hasselblad cameras. But don't think she's just commercial. The National Portrait Gallery and the Smithsonian American Art Museum have both shown her photographs.
Berenice Abbott
Poet, sculptor, student of theater, Berenice Abbott was a real Renaissance woman in addition to a photographer. Born in Ohio, she lived in New York, Paris, and Berlin, where she formed important connections with artists and the cultural elite, whom she later photographed. Publisher Slyvia Beach once famously quipped that, "To be 'done' [photographed] by Man Ray or Berenice Abbott meant you rated as somebody."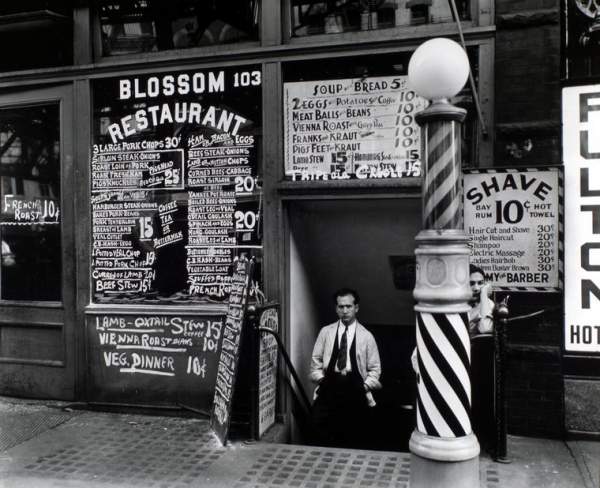 A significant link between the art of photography and other cultural forms in Paris, Abbott also photographed New York City starting in early 1929. She captured the transitioning neighbourhoods and buildings of a now-lost New York, and went on to advocate for documentary style photography.
Cindy Sherman
Painter turned photographer, Sherman says that she "was meticulously copying other art, and then I realized I could just use a camera and put my time into an idea instead." And boy, did she ever. Sherman used thrift store clothing to create different characters for conceptual self-portraits, which she claims were not autobiographical. A recipient of the McArthur Fellowship, her photographs explore identity and power.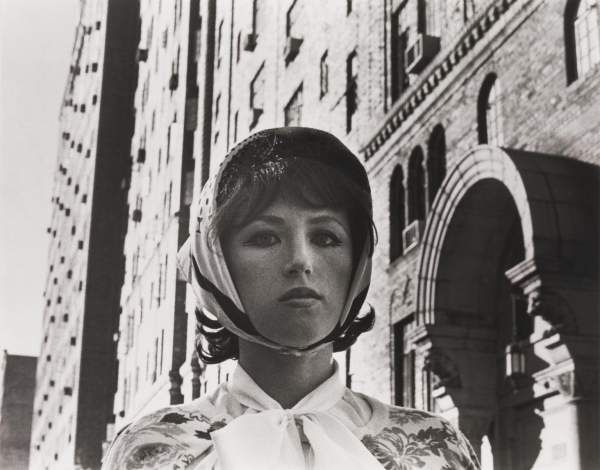 Whether documentarists like Dorothea Lange or Diane Arbus, portrait photographers like Annie Leibovitz and Berenice Abbott, or surreal fine art photographers like Cindy Sherman, female photographers have made their mark on art and history. We encourage you to learn more about these brilliant women, and women like them!