Join us for a day in Union Square and Bedstuy, Brooklyn as we spend time with the A7 III, it's sLog, 4k, ISO range capabilities, and more.
As a photographer whose journey began with a camera from 2006, the Canon Rebel XTi, it's been imperative that I get the opportunity to step into the present day and experience the cutting-edge capabilities of something from this decade. So, I spent a day with Sony A 7 iii.
It's safe to say the Rebel XTi is a bit of an elder when it comes to the current climate of photography, but it's served me well. Formerly owning a DSLR, I definitely wanted to experience firsthand some of the natural differences present in the overall makeup of the two. But, stay tuned at a later date, for a more in-depth follow-up in general comparison of DSLR vs. mirrorless camera, and join me as I recount my day spent with this more modern marvel.
Initial impressions:
To start, my day with the Sony A7 iii was remarkable! If you're wondering if the camera is still at all a useful choice in 2023- the answer flat out is yes. And I'll tell you why! With a camera bag full of potential, I was ready to take on the weekend.
In my camera bag:
Experiencing this camera as a bit of a beginner, there were some things that stood out immediately: the menu system, the sound of the shutter, the high ISO range capability, and the AutoFocus. All of which, I really enjoyed though it may have taken some getting used to.
Shutter Sound and Build: The initial shutter click of the Sony A7 III was a delight to my ears. It offered a refined, muted sound that contrasted with the mechanical click of my older DSLR. Appreciating this feature was a great expression of the small excitements photographers get to experience.
High ISO Performance: Testing the camera's capabilities in low-light conditions was a pleasant surprise. The ISO range of the Sony A7 III maintained crisp quality in photo and video, even in challenging lighting situations. It was genuinely surprising to get such crisp photos beyond a certain range.
AF system: Getting a hang of the AF system did take a few tries, but toggling the shutter made it a lot easier to find relief. (… Psst, just don't try solely relying on the touch screen … As I mentioned, I am a slight beginner.)
Menu: Comfortability with the old Canon menu system did provide a natural understanding when it came to the menu on the A7iii. The camera body of the mark 3 has minimal buttons but, that doesn't necessarily equate to navigation difficulty, as my recommendation would be to spend more time getting to know the Sony system. 
My Day: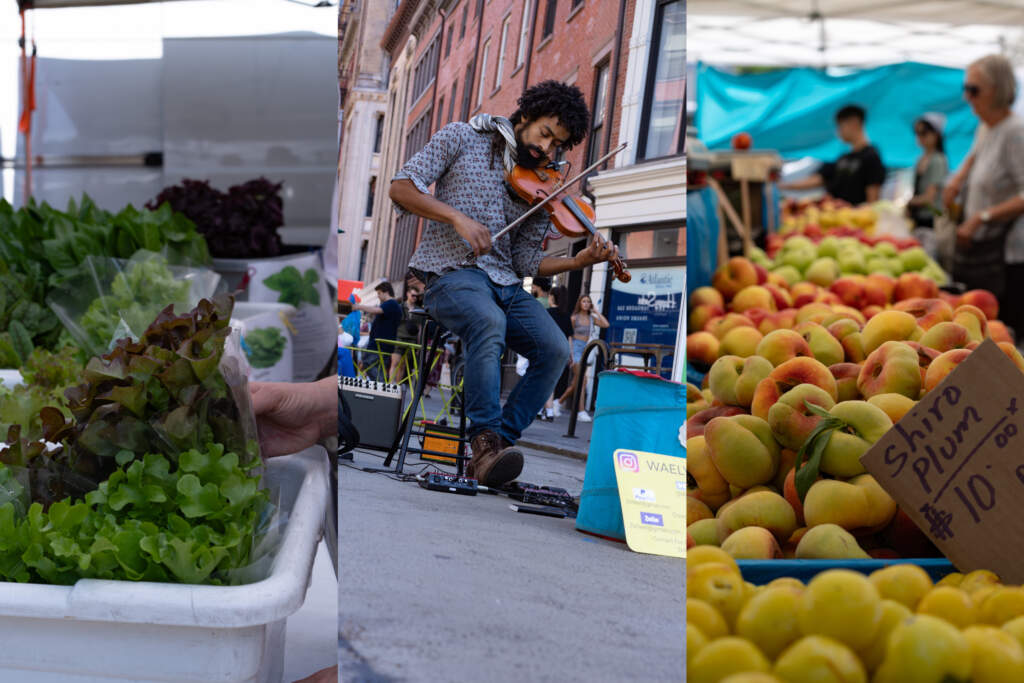 I started my visit at Union Square's Greenmarket, a farmer's market that takes place every Saturday from 8 am-6 pm. While there, I was able to take photos of the lush produce and also friends and workers I met while shopping.
From portrait to product, I found that colors were vibrant and clear and I was able to catch quick movement thanks to it's speed and performance.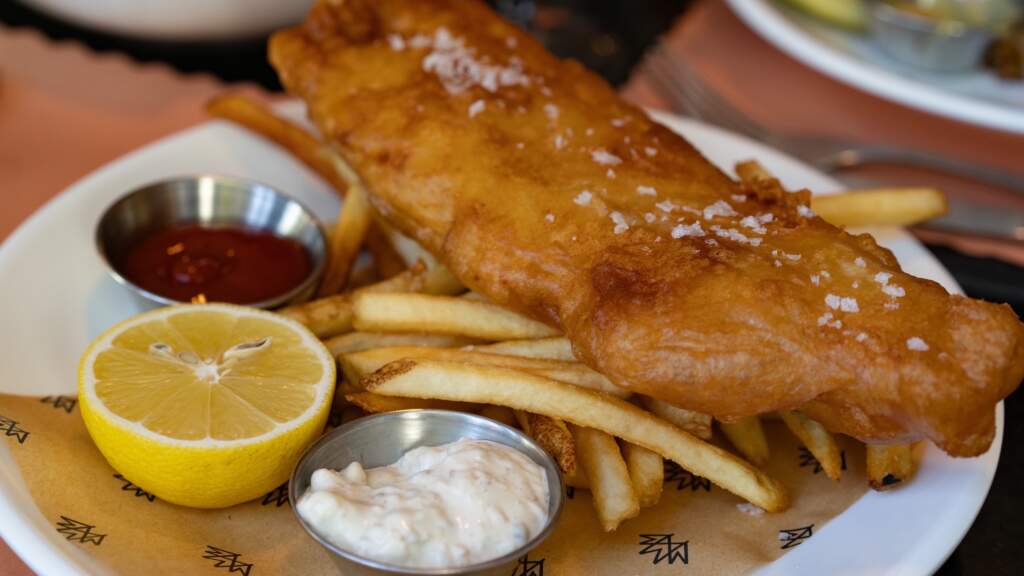 I used the Zeiss FE 55mm F1.8 ZA in collaboration with the A7 iii for the day, and it was a great combination providing smooth Bokeh and crisp quality in my photos for the weekend.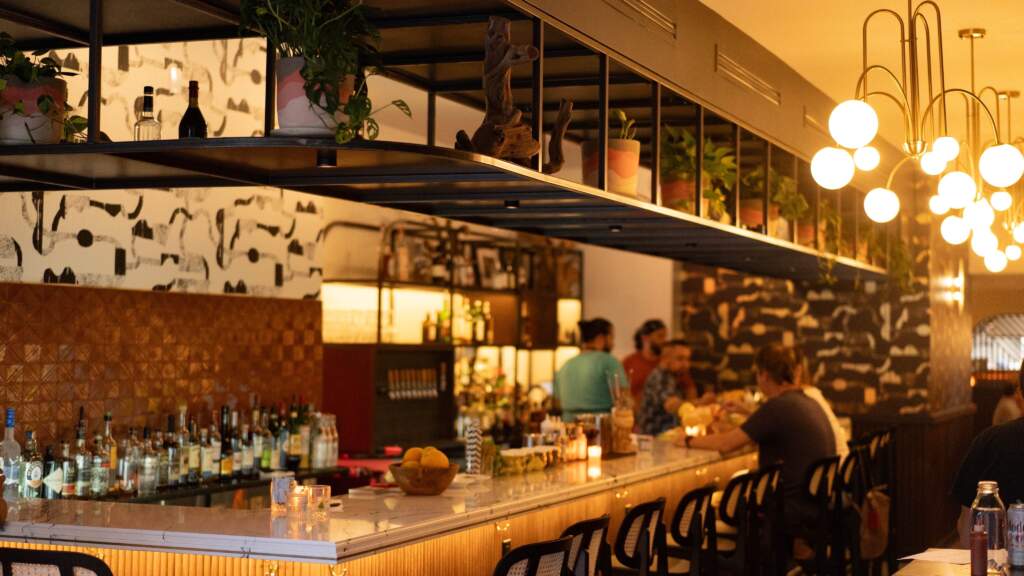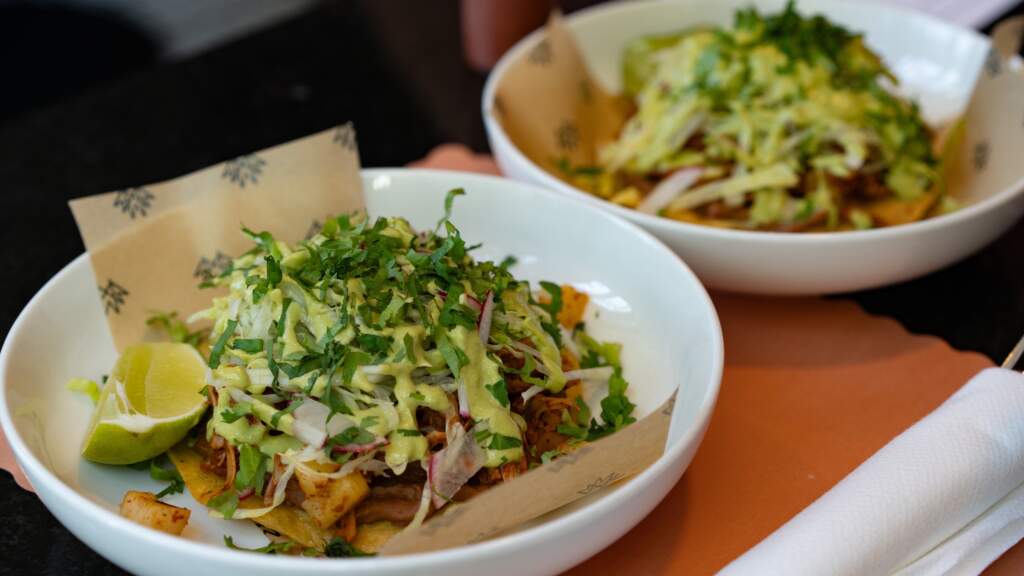 My next stops were Bedstuy, Brooklyn's very own Three Maples Restaurant and Bar, a fan favorite of my friends and I. Debuting just this year, Three Maples has quickly become close to our hearts. Between cocktails, dishes, and service, we are always astounded on how much of a great time we have here. Owners, Michael, Maria, and Matthew are always a pleasure and we make sure to visit whenever we can. I got to shoot some of my favorite items on the menu the Beer Battered Fish and Chips along with the Smoke Jackfruit Tostada, and yummmm. Although I got some beautiful shots with the A7 III and 55mm, I would say the photos don't give proper justice to the way those three [chefs] brilliantly plate food.
We also took the liberty of stopping a the artful and stylistic studio called SAVANT STUDIOS. A true enchantment to the energy of Fulton Street.
These stops made for magical energy and were a true testament to what this camera could do. Carrying this camera through the neighborhood called for very easy and lightweight transport. The quality of its 4k Full-frame photo and video performed well not to transport my subjects to another time period. Instead, it emphasized the fun feel of what it was like to spend a day in Brooklyn. Vibrant, colorful, awake, and thoughtful.
These same words are ones I would use to encapsulate my time at Savant Studios as well. The work on the walls, on every shelf, told stories of intentionality and curation. It was easy for those things to be translated when the muse is that of unique and intricate pieces of work. The A 7 iii felt very capable of shooting fashion photography as much as it is delivered in portraiture. In natural light, it shot beautifully. I imagine a photographer more advanced than I, could do a lot more with a camera like this one.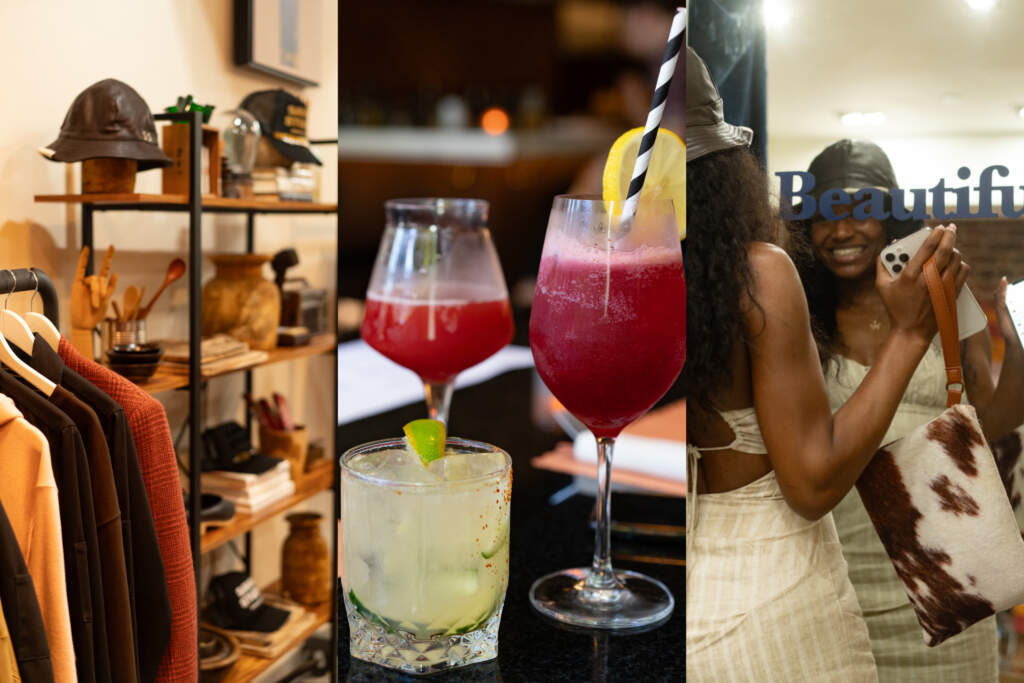 Things i didn't get to explore just yet:
Overall Impression:
The mark iii is a very useful camera in 2023!
When it comes to the relevancy of today's different types of photography, the A7iii is a versatile camera that is fitting for almost any setting especially with it's lightweight camera body.
Not only that, but the Mark III feels very beginner-friendly and a great introduction not only to Sony but professional gear as well. The minimal buttons on the camera body actually feel like more a help than a hindrance, in comparison to a gadget like that of the Sony A1 having almost triple the knobs and buttons.
It's important to spend time with this camera body and do in-depth research into the different functions that make the gem that it is, cause SHE has range! Those photographers and videographers that focus on shooting in quality really get dynamic capability for a great price. This 24.2MP full-frame image sensor camera packs a powerful punch, and its 4k quality imaging shoots in beautiful quality everytime. And, that capability does not fold with ISO range peaking up to 51200. With the ability to exceed in low-light settings, feel free to take this camera to nightlife, to sunsets at the beach, the aquarium, the stars, and much more. No matter the feat, it's safe to say the A7 iii will perform.