Halloween is just around the corner, and content creators know that it's the perfect time to spice up their streams, videos, and content with a dash of spooky flair. Spooky Szn is when some of the best transitions come to life! Whether you're a YouTuber, Twitch streamer, or social media influencer, there are plenty of Halloween gear and accessories to help you make your content more bewitching than ever. S/o to @meicrosoft, a very fave creator who has got content creation down to a magical science.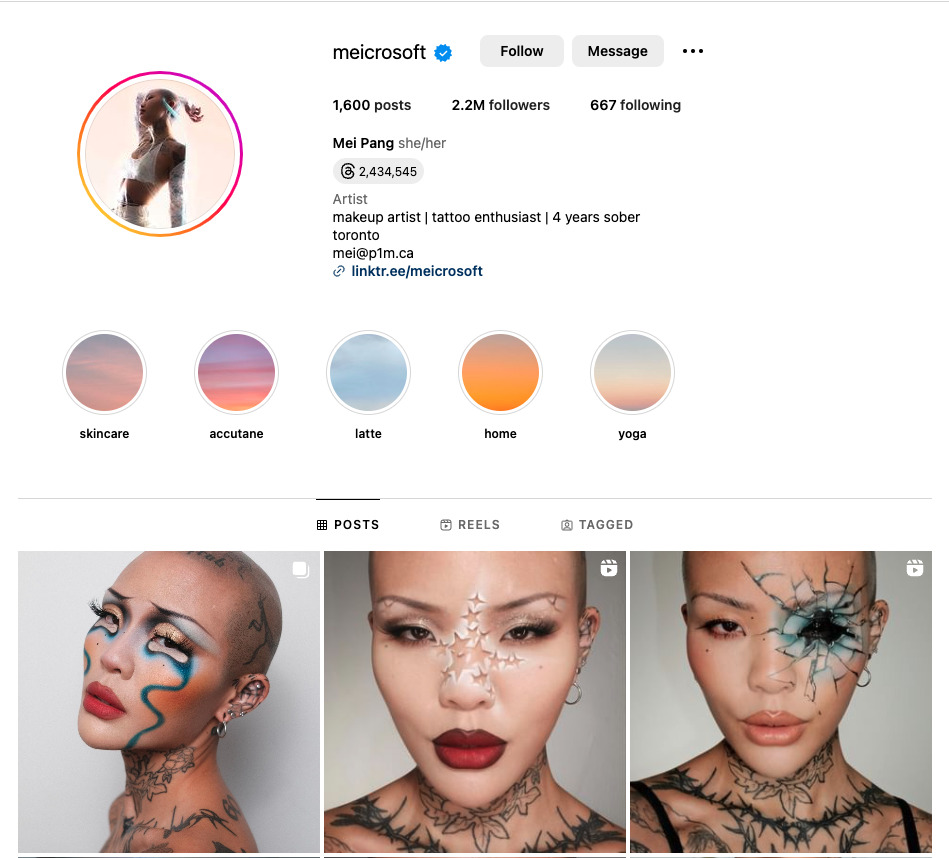 1. Lighting That Sets the Mood
Lighting is essential for creating the right atmosphere in your Halloween content. Consider investing in some eerie LED lights or color-changing bulbs to add that supernatural ambiance to your backdrop. With the right lighting, you can easily make set look haunted or enchanting, depending on your content style and Logitech's Litra Beam LX is the perfect item for a moody tone.
The Logitech Litra Beam LX is a compact and versatile LED light that can add a touch of professional lighting to your Halloween content, making it perfect for achieving that eerie or enchanting atmosphere. It is a dual-lit RGB-capable light that does well to light both the front and back of where it's placed. When it comes to ambiance the Litra beam LX is the way to go. Let's get spooky.
2. Costumes That Make a Statement
Dressing up is a Halloween tradition, and content creators are a huge part of the inspiration in helping us cultivate the fun. Whether you want to scare your viewers with a ghoulish costume or make them laugh with something quirky, the right costume can be the highlight of your Halloween content. While planning your costume changes for your streams or videos here is some equipment to help you catch it all.
The PivoMax Video Tracker for Smartphones:
Capture every detail of your Halloween costume with ease using the PIVOMAX Video Tracker. This versatile accessory ensures your costume is always in frame, allowing you to showcase your spooky or hilarious outfit to your audience.
Pre-order the DJI Phone Gimbal and take your costume content to the next level. With smooth and stabilized footage, you can confidently show off your Halloween look, even if you're on the move.
Koah Joey Mini Extendable Tripod:
For content creators who want the perfect angle to showcase their Halloween costume, the Koah Joey Mini Extendable Tripod (SKU: KO-JOEY) is the ideal choice. With a built-in phone mount, it's a handy tool for mobile content creators to capture their outfits in all their ghoulish or whimsical glory.
3. Spine-Chilling Sound Effects
Create an immersive experience for your viewers with the help of eerie sound effects. There are plenty of royalty-free tracks and soundscapes available online that can take your content to the next level. From creaking doors to ghostly whispers, a well-placed sound effect can send shivers down your audience's spines. When it comes to sound effects, the possibilities are endless, let's dive into sound!
When it comes to capturing spine-chilling sound effects, the Logi Yeti G Microphone is your go-to tool. Its high-quality audio recording capabilities will help you create immersive and eerie audio that will send shivers down your audience's spines. ASMR ghoulies!
Sony Wireless Streaming Microphone ECM-S1:
For minimal audio delay and long-lasting battery life, the Sony Wireless Streaming Microphone ECM-S1 is your perfect companion for capturing spine-chilling sound effects. Its wireless capabilities allow you to record with freedom and precision.
Sony ECM-W3 Dual-Channel Wireless Microphone:
Achieve high-quality digital sound recording for your Halloween content with the Sony ECM-W3 Dual-Channel Wireless Microphone. This microphone setup is perfect for capturing every eerie sound effect in vivid detail.
Sony ECM-W3S Single-Channel Wireless Microphone:
On the topic of single-channel recording with high-quality results, the Sony ECM-W3S Wireless Microphone is your choice for spine-chilling sound effects. It ensures your audio is crystal clear and full of spooky ambiance.

4. Creepy Cameras and Lenses
Quality visuals are a must, especially for Halloween-themed content. Consider upgrading your camera and lenses to capture every terrifying detail. With crystal-clear visuals, your content will be more engaging, and your viewers will appreciate your attention to detail. Our top-picks:
Sony ZV-1 Camera for Content Creators and Vloggers (White):
Ideally, capture every ghoulish detail with precision, the Sony ZV-1 Camera in white. Its exceptional imaging capabilities will make your Halloween content come to life in hauntingly clear visuals.
Sony ZV-1F Vlog Camera for Content Creators and Vloggers (Black):
For the perfect camera to bring your spooky content to the screen, consider the Sony ZV-1F Vlog Camera in Black. It's designed with content creators in mind and offers top-notch performance to ensure your Halloween visuals are as dark and dramatic as you desire.

5. Halloween Graphics and Effects
Give your streams a supernatural makeover with Halloween-themed graphics and overlays. From animated overlays to custom chat badges and emotes, there are countless options to add a spooky touch to your content in apps like Capcut and Picsart.
6. Witchy Webcam Transition
Webcam filters are a quick and fun way to get into the Halloween spirit. Become a witch, a vampire, a ghost, or any other Halloween character with the help of special webcam filters. Your viewers will love the playful transformation!
7. Exclusive Discounts
For those on a budget, many retailers offer exclusive Halloween discounts on all the gear and accessories you need to make your content spooktacular. Take advantage of these deals to enhance your content creation setup without breaking the bank.
This Halloween, make sure to explore the possibilities of turning your content into a spine-tingling spectacle. Your audience will be thrilled with the effort you put into creating something special for the season. After all, Halloween is all about fun, and as a content creator, you have the creative freedom to make it a memorable experience for your viewers.
Don't forget to share your Halloween-themed content with us; we'd love to see what you come up with! Wishing you a ghoulishly good time creating and sharing your Halloween content.
Happy haunting!