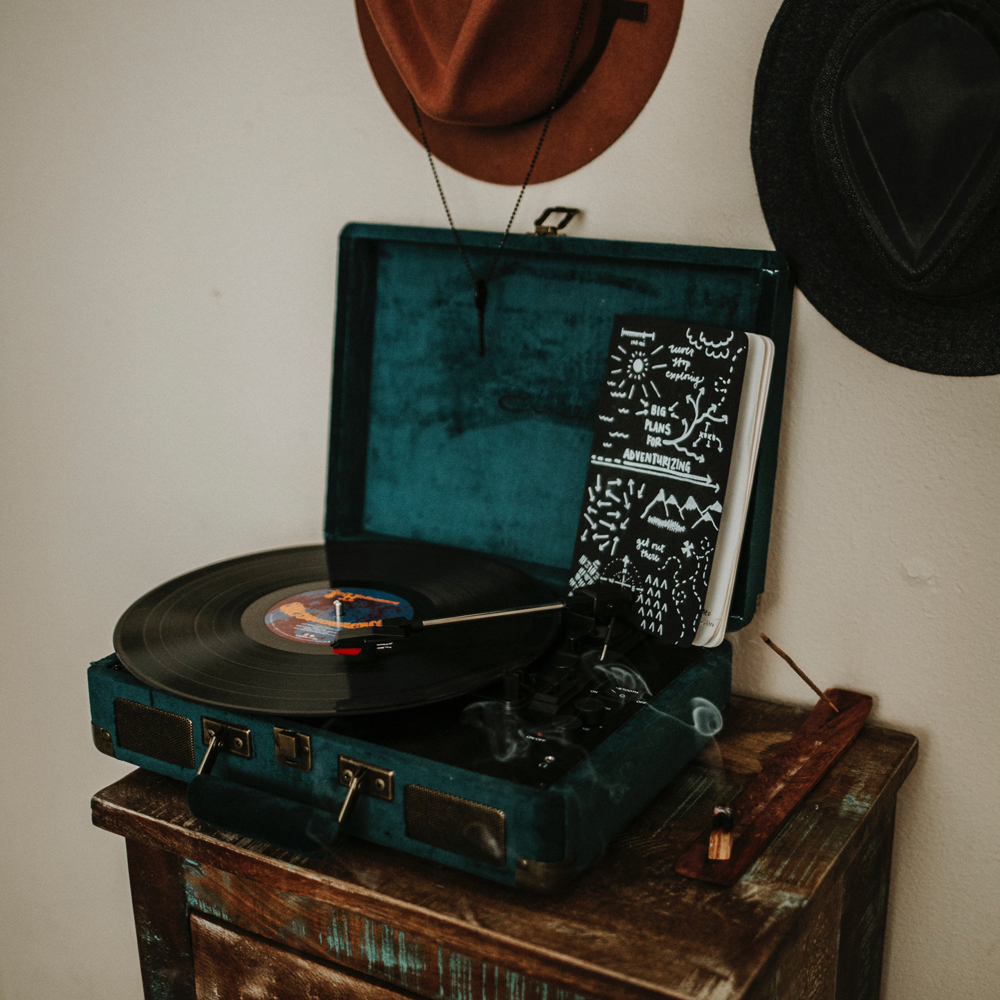 The good: vinyl is making a comeback. The bad: there is a whole generation out there with no idea how to use or pick a turntable. The ugly: there's so much information about turntables on the internet that it's hard to know where to begin. So, we've divided our favorite turntables up by brand to give you a better sense of what we offer.
Audio-Technica
Audio-Technica offers a huge range of turntables. From USB connectivity to totally old school analog machines, Audio-Technica delivers an affordable catalog to choose from. The downside, however, is that they aren't the most fashionable looking. Sure, there are a few stand-outs like the AT-LP60 series (Urban Outfitters carries them, for goodness sake). But for the most part, these machines are what-you-see-is-what-you-get.
However, Audio-Technica also offers some of the best beginner turntables – in particular, the AT-LP120-USB. The Wirecutter listed it 'Best Turntable for Casual Listening,' thanks to its easy set up and built-in phono preamp. You can even digitize your collection with a USB port!
TEAC
TEAC turntables have a very mid-century modern aesthetic. The TN-300 series is especially good, complete with USB outputs for digitizing music and both phono and line outputs for your amplifier. The platter is belt-driven by a high-torque DC motor, which ensures accurate and stable rotations. It's a solid option, especially for the aesthetically minded.
Crosley

While they also sell regular turntables, Crosley offers a unique line of mini portable turntables that morph into handy briefcases. They come with built-in stereo speakers, belt-drive mechanism, and a manual return tone arm. They're cute, retro, and beginner friendly. Plus, you look like you're on your way to a sock hop carrying one.  In general, Crosley turntables are well sized and highly portable, even if they don't fold into briefcases. Something like the direct-drive C200A series comes with an Audio-Technica cartridge, but features a lovely sleek lines and a built-in preamp for immediate playing.
If you've never bought a turntable, then your options can feel overwhelming. But don't despair! Crosley is great if you want a little retro machine, while TEAC makes a better fit for someone with a particular modern aesthetic. Audio-Technica has lots of options for beginners, and the AT-LP120-USB is particularly good. So, the new question is: how many records can you fit in your living room?