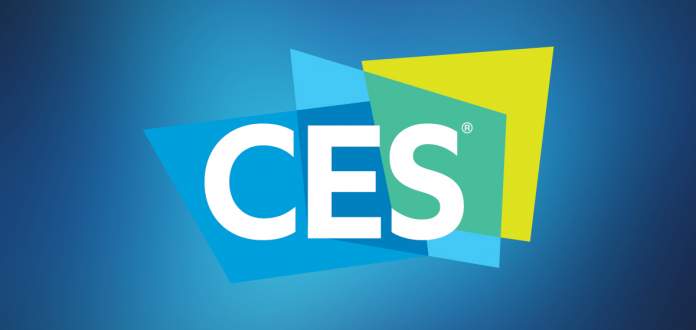 Happy CES week, everyone. It's that special time of year when tech enthusiasts come from far and wide to converge upon Las Vegas and transform it from Sin City to Nerd City. It is truly one of our favorite weeks of the year. In this CES 2020 coverage roundup, we're going to go over some of the bigger announcements made from a few of our favorite brands including Insta360, Sony, JBL, and Nikon.
Insta360
Insta360 ONE R
Action cameras' user interface is something that even the biggest names in the industry have struggled with since their appearance in 2002. The Insta360 ONE R is perhaps the first logical, comprehensive approach to a built-in action cam interface that we've seen thus far.
The solution? It's modular.
You can transform the ONE R on-the-go from a 360° camera to a 4K 60fps wide-angle model. It gives you more control than ever over your recording experience and features a sizable, built-in monitor. Regardless of which camera you're using, the different modules lock into one, bright-red charging dock that keeps you powered up whether you're scuba diving or jumping out of a plane in the alps.
In addition to this awesome new hardware, you also get Insta360's in-camera flow-state stabilization, invisible selfie stick feature, and voice control editing. We can't wait to test this one out. 
JBL
Dolby Atmos Soundbar
Media-loving consumers have obsessed over their in-home entertainment systems since the phonograph was the hottest thing on the market. Today, as we roll into yet another year of the golden age of TV, there is a greater emphasis on home theaters than ever before. 
Enter the JBL Dolby Atmos Soundbar—the first soundbar the company has released in conjunction with the surround-sound
experts.
According to JBL's press release, this soundbar attempts to mimic the immersive, 3D audio experience you get in the cinema:
"Listeners will almost feel the helicopters circling over their favorite action star thanks to four upward-facing Dolby Atmos drivers. These custom drivers literally take sound to new heights by using room reflections to bounce audio from all angles, while the two battery-powered detachable, wireless rear speakers shoot sound off to the ceiling and back down, creating a 3D listening experience like no other. With 820 watts of total system power, listeners will enjoy every Oscar-worthy performance through powerful, crystal-clear audio. To round out the Bar 9.1 System, an included 10-inch powered subwoofer delivers pulse-pounding bass."
That's right, everyone. We can now experience our 10th binge-watch of The Office in an entirely new way.

Nikon 
Now, let's get into a little camera news, shall we? Nikon released two new cameras—one professional and one bridge—along with two beautiful new telephoto lenses: the AF-S NIKKOR 120-300mm f/2.8E FL ED SR VR and NIKKOR Z 70-200mm f/2.8 VR S. 
D780
Nikon just announced its newest full-frame camera: the Nikon D780. Perhaps the biggest upgrades from its predecessor are its 24.5MP, back-illuminated sensor, 4K UHD 30P footage capabilities, and its 180K-pixel advanced scene recognition system. It also boasts an EXPEED 6 image processor and an incredible AF system. 

P950
This Nikon P950 isn't your average bridge camera. It has a 16 MP CMOS sensor and can shoot RAW (which is respectable) but really wows when it comes to zoom. It has a whopping 83x optical zoom with a 24mm-2,00mm focal length. As if this isn't already more than enough, it also has an enhanced digital zoom that doubles the camera's reach to 4,000mm which makes it an ideal choice for travel, nature, and portrait photography. Plus, for all you video enthusiasts and vloggers out there, it also shoots 4K UHD/30P.
Sony
Sony Vision-S Concept Car
Arguably the biggest news that came from CES 2020 is the announcement of the Sony Vision-S concept car. Before you get too excited, this vehicle has no release date, pricing information, or production timeline.
So why is everyone so enamored with it? Well… it's just really cool. Sony took the best tech from every department (audio, visual, gaming, music/video media production) and put it into one jaw-droppingly sleek car.
This is not the first time Sony has played to all of its strengths for the sake of a single product. In 2019 they announced the Sony Xperia 1 which managed to find a home for everything great about sony from its camera tech to their gaming expertise.
The Vision-S has a panoramic screen on the dash, 360 Reality Audio, and is 5G enabled. It also comes pre-stocked with Sony's extensive collection of music and movie collaborations. However, some of the more interesting non-entertainment related highlights are tied to safety. 
For example, there are a total of 33 vehicle-grade sensors strategically placed on the inside and outside of the car. Together, they form something that Sony has dubbed "oval sensing." This "cacoon-like layout" monitors the safety of the vehicle (and the people inside of it) from potential external vehicular threats.
The sensors also aid in level-2 autonomous driving which includes breaking, steering, and accelerations. However, the driver still needs to be in the car actively monitoring its operation. 
Keep an eye on this post as we continue to update with new CES 2020 coverage! Have you been keeping an eye on the new CES products? Leave us a message with your favorite new items in the comments below.
Regular price: $2,596.95

Regular price: $2,796.95

Regular price: $399.95