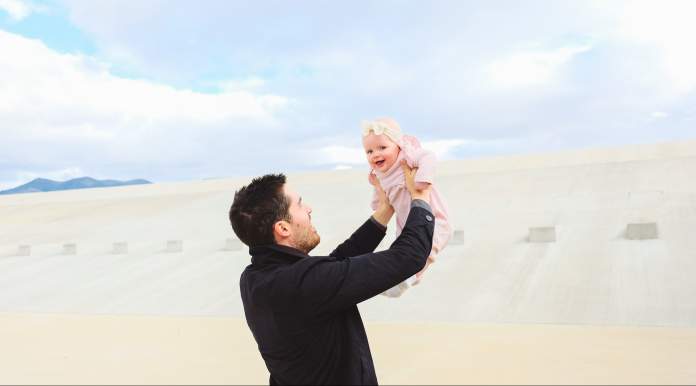 The greatest challenge for Father's Day weekend is finding the best gift for good ole' dad to delight in. Despite him reiterating that no matter what gift you get him, he'll "like it.". You know deep down inside that settling for any regular present for dad (or grandpa) is non-negotiable. So you've done the research, put your detective hat on, and carefully observed dad to know what to get this year. Because what's better than getting dad a gift so good he releases a rare but rich smile this Father's Day weekend?
There's only one problem. You're still at a loss on what to present for Father's Day, and the day seems to be creeping up faster than Mother's Day. But don't panic; the universe has brought you here for a reason: to find the best present for Father's Day.
This guide has more than enough gift ideas for every type of dad. Need photo gear for a photography dad. Look no further. Do the stars intrigue him? Take a gander at some premium digital telescopes. Maybe dad needs to sit back, relax and enjoy some music; well, we have earbuds for that also. Skip the scrambling and see what great gifts you will uncover in this Father's Day weekend gift guide. 
Entertainment Present for Father's Day
Unistellar eVscope eQuinox Digital Telescope 
Stargazing with Dad on a lovely spring night with a brand new digital telescope is one of the most memorable and heart-warming presents for Father's Day. Use the Unistellar eVscope eQuinox digital telescope to see space in a new light while bonding with dad. The Unistellar eVscope isn't just a looking experience but a learning one with implemented smart technology and a shared astronomer data network between multiple institutions like SETI. You can use its dynamic capabilities to clearer reveal comets, galaxies, nebulas, and anything else among the stars.
Even if dad isn't familiar with observing space, this could be an excellent opportunity to get him into new experiences. The Unistellar eVscope is easy to set up and can also be a shared experience, as up to 10 people can see the same space view through their smartphone or tablet when connected to the eQuinox. 
ASTRO A40 TR Headset for PS4 & PC/MAC (Black/Blue) 
If he owns a gaming console, MAC, or PC, the Astro A40 TR Headset is a gift dad will be very satisfied with. This headset is used by renowned professional gamers and content creators worldwide. They are made for any situation, from comfortable casual play to enhanced audio for competitive gaming for a superb experience. 
Dad will appreciate knowing the detail and dedication that went into the Astro A40s, making them very durable and reliable. They deliver clear and neutral sound, optimized for gaming, streaming, and more to bring a new feeling to the dad's ears.
Arcade1UP Street Fighter II Big Blue Arcade Machine with Riser and Stool Bundle
Forget about searching for the nearest entertainment and bring the fun straight to dad this Father's Day weekend with the Street Fighter II Big Blue Arcade Machine. This arcade machine is an old-school gamer's jaw-dropping digital dream and an unforgettable present for Father's Day. It is a phenomenon for retro and pop-culture enthusiasts and is perfect for dad's man-cave, game room, or office.  
Arcade1UP's coinless home arcade machine has live wi-fi enabled, so you won't have to worry about monthly subscriptions. Furthermore, it comes with twelve classic Capcom games, is easily assembled and plugged in, and has a custom riser and cabinet. Father's Day weekend has never looked better for retro and gamer dads. 
Fathers Who Love Listening to Music, Podcasts, & Audio Books  
Philips Fidelio T1 True Wireless Headphones with ANC Pro+
Philips Fidelio T1 True Wireless Headphones is a gift that just about any dad will enjoy. Whether it's for a new dad who wants to listen to his favorite podcast or for grandpa to replay all his nostalgic classics, you can't miss with these headphones. Impeccable noise-canceling technology interwoven with top–of–the–line hardware and a premium Fidelio design for comfortability. It has a 48-hour playtime and wireless charging case for hardworking dads to take anywhere. When it's time for dad to relax, he can use the superb noise cancelation to create a space of peace and serenity.
For Creative Dads: Songwriting, Musicians & Podcasters
Focusrite Scarlett Solo 3rd Gen USB Audio Interface
The Focusrite Scarlett Solo 3rd Gen is a great present for any songwriting or podcasting dads this Father's Day Weekend. This audio interface is a top-tier audio recording that content creators, singers, and musicians will surely appreciate. Focusrite is simple for dad with an easy recording set up yet still holds professional sound quality and is an auditory dream. 
The Scarlett Solo 3rd Gen contains high-performing 24-bit/192 kHz AD-DA converters, mic preamp, and supports iPad Pro, Mac, or PC connection. Use Air mode for bright-sounding vocals and acoustics or Gain Halo metering to set input levels effortlessly. Lastly, dad will automatically receive a free three-month audio recording software subscription with Splice Sounds with your Scarlett Solo purchase. 
The Outdoors & Health Conscious Dads
Garmin Venu 2 Plus Smartwatch (Black/Slate) Outdoor Bundle 
You know what they said, a healthy dad is a happy dad (or something like that). Dad bod or no dad bod, the Garmin Venu 2 Smartwatch bundle is a great personalized gift that shows how much you care about his wellbeing. If dad is a fitness fanatic, the real question is, "why haven't you gotten this watch sooner.".  It is an ideal device for tracking and understanding your body in a better way. It improves your fitness journey by giving you easily digestible health info using advanced fitness functions. Quickly connect it to a smartphone, monitor energy levels, track stress, respiration, and more using the Garmin Venu 2 smartwatch.
For The "Fix it Up" Fathers
Bosch BLAZE 165-Feet Laser Measure
If fixing things, building, and measuring is second-nature to dad, then the Bosch 165-foot laser measure is the perfect tool for his arsenal. If grandpa is still running around building and repairing whatever he can get his hands on, this laser measure will be his newest best friend. It's easy to read and use, it's accurate, and made with reinforced durability. The laser has automated real-time adjustments and tracking and 11 diverse measuring functions. Dad or grandpa will never miss a measurement again with this precise and versatile laser measure. 
iRobot Roomba j7 with Wi-Fi Connected Self-Emptying Robot Vacuum
The iRobot Roomba j7 will allow dad to be as messy with his building projects as he wants without worrying about cleaning up. Whether he leaves sawdust everywhere or a massive trail of tracked mud from outside, the iRobot will ensure no trace is left. He can bring the self-automated vacuum into his man-cave or home office and let it go to work. The robot vacuum is a win-win for everybody; with automatic dirt disposal and the ability to avoid obstacles (PrecisionVision Navigation), no one will have to lift a finger again.
Still, need help finding the right Father's Day weekend accessories? Check out even more great Father's Day deals on accessories and gear he will love. Appreciation makes this day incredibly unique, so no matter what the gift is, the act of being genuinely grateful is what's most important. Stay safe and have a wonderful Father's Day weekend this year.  
Regular price: $299.99

Regular price: $149.99

Regular price: $599.95