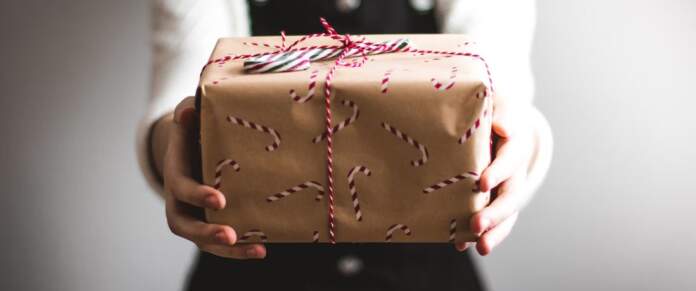 Holiday Shoppers: Want more fantastic deals for a last-minute holiday gift? Explore our holiday deals and clearance page for up to 50% off! Plus, join our Gift Giveaway sweepstakes (winners picked every day until 12/23/2023).
Tis' the season of love, laughter, and last-minute holiday shopping hysteria. Because we all know a gift order placed too late can be the difference between the naughty and nice list. Fortunately, Focus Camera understands the importance of convenient holiday deals and fast shipping options. Here's a last-minute holiday gift guide with fantastic sales going on right now. This includes bundles and discounts on tons of items to make your holiday shopping a more holly-jolly experience.
Focusrite Vocaster One Studio Essential Audio Podcast Interface Bundle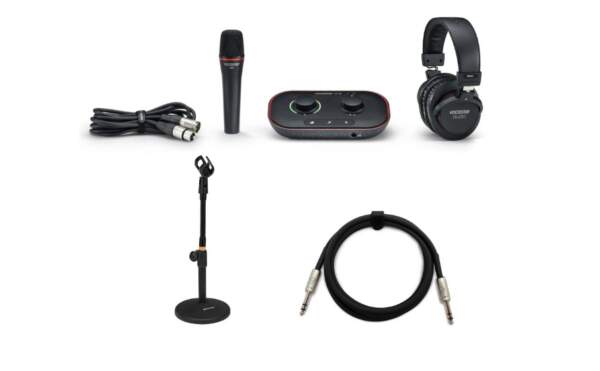 Holiday deal: $50 off until 01/01/2023
Focusrite's Vocaster One Studio Interface is the ideal last-minute holiday gift for podcasters. This interface is user-friendly, easy to set up, and has everything to help get that special someone's podcast up and running to the next level. This bundle comes with a crystal-clear DM1 microphone, HP60v headphones, Knox Gear Vader Telescoping microphone stand, 3-meter XLR cable, and a 1/4in TRS cable (6 feet).
Get up to 15% off more Focusrite audio gear until 12/31/2022.
F-Stop DuraDiamond Shinn 80L Backpack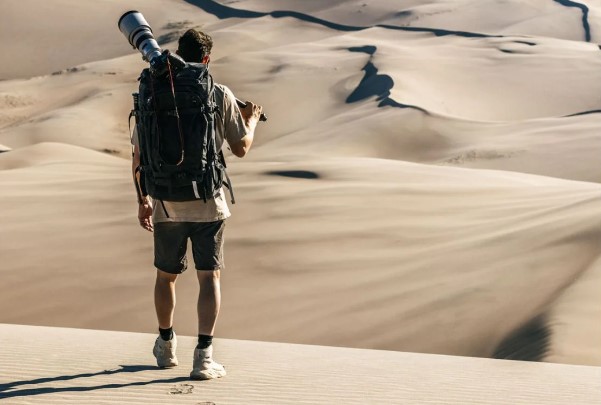 Holiday deal: $100 off until 12/10/2022
The DuraDiamond Shinn backpack is made to make traveling with camera gear as easy as possible. This reliable backpack is suitable for photographers who travel with lots of equipment and need to stay organized. It contains weather-resistant zippers, plenty of pockets, and foam straps for comfort all day long.
Get up to 20% off more F-stop bags right now until 12/10/2022.
Pentax K-70 DSLR Camera (Body Only)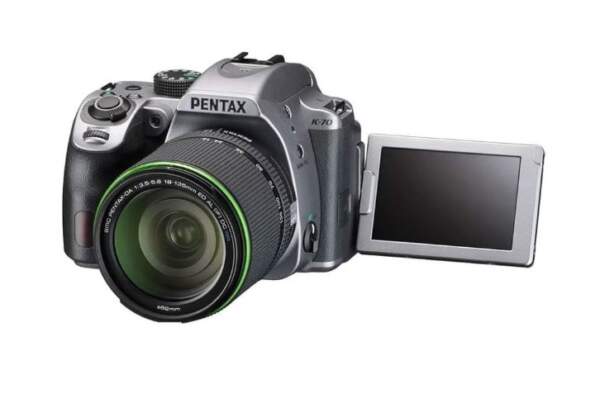 Holiday deal: $129 off until 01/01/2023
The Pentax K-70 DSLR camera is bound to fill the air with holiday cheer. This camera is another exceptional last-minute gift for photographers, sporting a 24MP APS-C high-definition sensor, spectacular hybrid AF, in-body shake reduction, and more. Shooting in the elements is no problem with its weather-resistant design and ergonomic grip for perfect control. Capture all your favorite holiday occasions with the Pentax K-70.
Get up to $400 off more Pentax/Ricoh gear until 12/10/2022.
Ultimate Ears Wonderboom 3 Bluetooth Speaker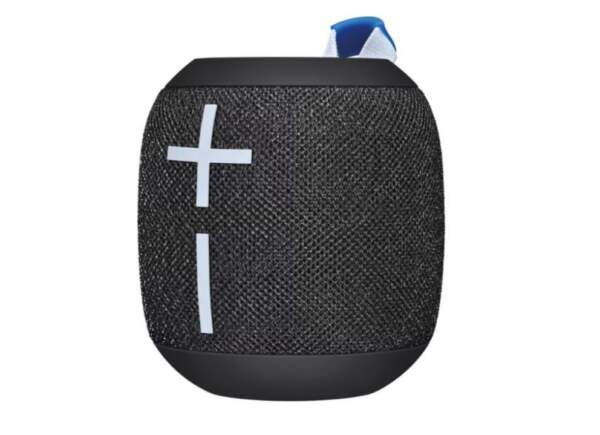 Holiday deal: $20 off until 01/01/2023
Jam out to your favorite holiday jingles this year with the Wonderboom 3 Bluetooth speaker.  This little portable speaker packs a loud boom and a big bass, with 14 hours of playtime to keep the tunes flowing all day long. The Wonderboom 3's 360 bass and compact size make it great for both an in and outdoor listening experience. It's dust, dirt, and water-resistant, easy to connect to, and has the power to pair up to two speakers for double the sensation.
Dremel 8220-1/28 12-Volt Max Cordless Rotary Tool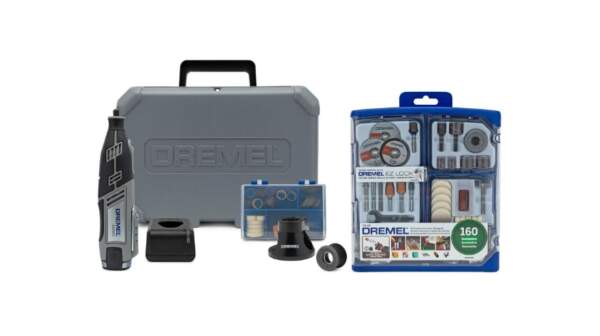 Holiday deal: $12 off until 12/19/2022
You can't go wrong with Dremel's All-Purpose accessory kit. This toolbox has over 150 tools to fix just about anything requiring cutting, grinding, sanding, polishing, cleaning, and more. If you know anyone constantly building and repairing things, you've found their next favorite companion, the toolkit that does it all.
Focusrite Scarlett Solo Studio 3rd Gen USB Audio Interface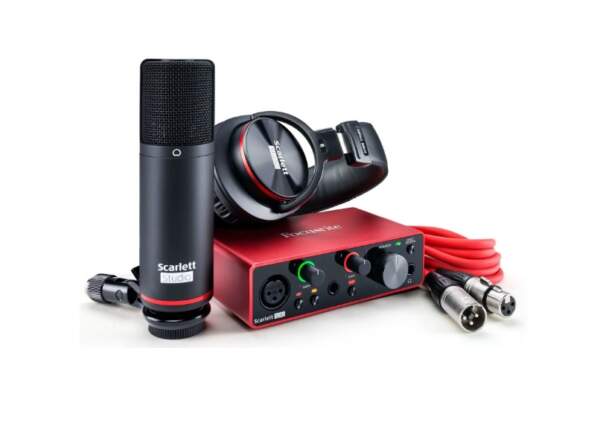 Holiday deal: $20 off until 01/01/2023
The Scarlett Solo 3rd Gen bundle is another outstanding audio interface system for singers/songwriters and musicians. Vocalist will have tones of cheerful holiday tunes to sing and record all season long. This bundle comes with professional equipment at a budget price and easy recording operation and setup. It includes an SM25 MkIII mic, Knox gear mic stand (shock mount, boom scissor arm, and pop filter), HP60 MkIII headphones, XLR cable (3 meters), and Ableton Live Lite Music Making Software.
Unistellar eVscope eQuinox Digital Telescope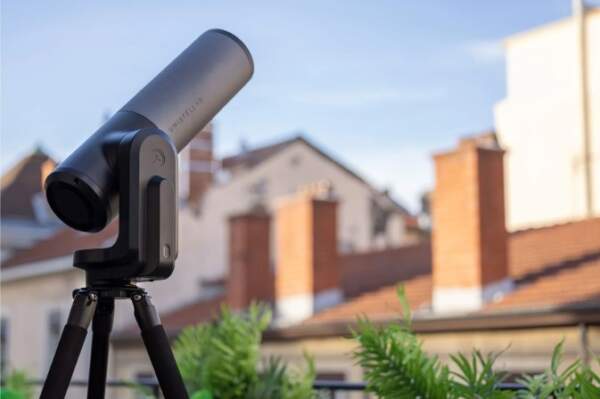 Holiday deal: $600 off until 12/26/2022
Reach for the stars with the impeccable eVscope eQuinox digital telescope. This telescope is top-of-the-line and will produce some of the most vibrantly sharp images of the galaxy you'll ever witness. This is the perfect gift for aspiring astronomers, space connoisseurs, and enthusiasts, and it takes little time to set up. They can gather data using visuals, charts, and 3D printings and connect using a dedicated app to enhance their experience.
Panasonic Lumix G95 Hybrid Mirrorless Camera (12-60mm Lens)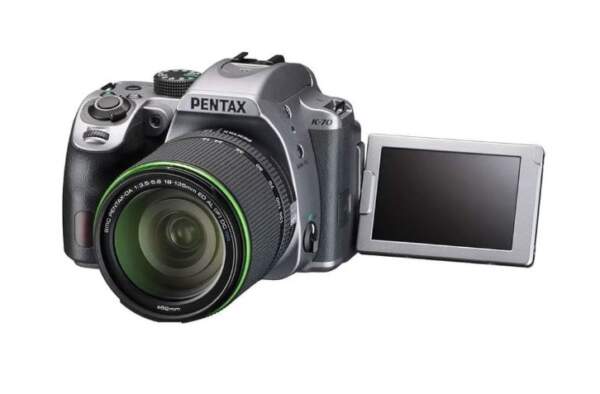 Holiday deal: $300 off until 12/25/2022
Make those joyful moments freeze in time with the Panasonic Lumix G95 Hybrid mirrorless camera. If you are looking for last-minute shopping deals on a nice camera and lens, look no further. The Lumix G95 has a four-third 20MP sensor and is great for creative projects from photography to vlogging. It has exceptional image stabilization, 4K 24/30p video, and supports external microphones (3.5mm jack).
Get up to $300 off on more Panasonic gear.
Bosch Self-Leveling Green-Beam Rotary Laser with Layout Beam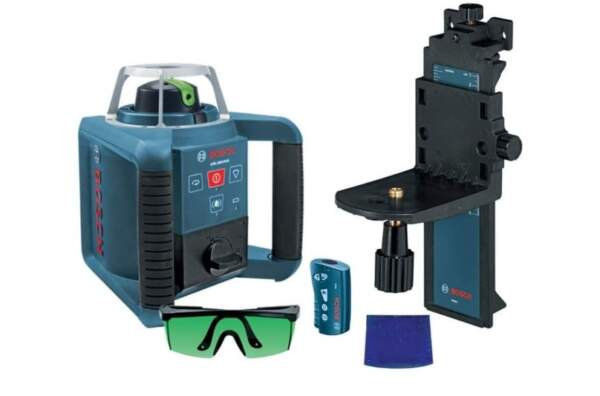 Holiday deal: $70 off until 12/16/2022
Get your last-minute holiday gift "squared" away with the Bosch Self-Leveling Laser. This is one of the most credible leveling tools designed to use innovative technology for professional results. It projects a 90-degree (plumb) line for spot-on squaring and has convenient self-leveling features for seamlessly well-done jobs every time.