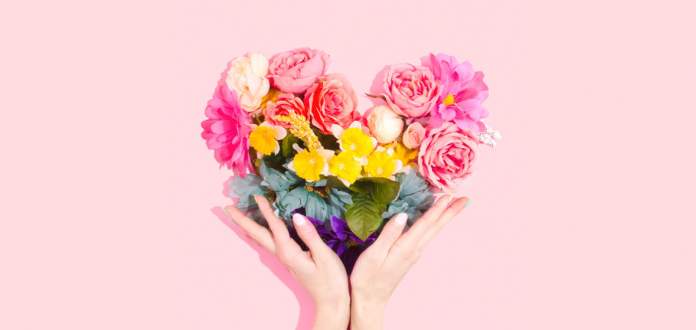 It's that special time of year when you're tasked with choosing a tasteful gift that says, "sorry you were in labor with me for 12 hours, mom, but I really appreciate it." We put together this list of Mother's Day gift ideas to help guide you through the always-challenging task of shopping for mom.
This list includes gifts for the PhotograpHER, Outdoorswoman, Instamom, Traveler, and (of course) the New Mom.
The PhotograpHER
These gifts are perfect for moms who eat, sleep, and breathe photography. Thanks to mom, you have thousands of childhood photos because she was constantly looking at you through a lens. People stop her on the street to ask her what she shoots with. She is… photographer mom.
Price: $249.00
Colors: Black Leather, Desert Rose Pink, Sahara Tan
This beautiful over-the-shoulder bag is made by ONA, one of the trendiest names in photography accessories. This bag is handcrafted with premium Italian leather accented with antique brass hardware that says "yes, I am a camera nerd, but I don't have to look like one." It features a convenient back slip pocket and an adjustable strap.
LaCie Portable SSD
Price: $209.94
Size Options: 1TB, 2TB
Colors: Black
What better way to thank someone who loves and protects you than to help protect her memories? It's no secret that we're big fans of the LaCie Portable SSD (we made a whole video about it). To give you a brief rundown of its incredible specs, it features a Solid State Drive and supports 540MB/s file transfers as well as backups and editing. In terms of compatibility, it's usable with USB 3.0, Thunderbolt 3, Macs, and PCs.
Price: $199.95
Size Options: Small, Medium
Colors: Black, Pistachio
The Wacom tablet has long been a standard for graphic designers, editors, and illustrators alike. Whether your mom has been pining after it for months or simply needs an extra push toward creativity, this tablet is a great bet. This Mother's Day gift features a 4K pressure-sensitive pen and enables the user to draw, paint, an edit photos using a Mac or PC.
Price: $149.00
Colors: Black, Beige
Instant cameras have received a major upgrade since your parents were last shopping for them. All of the annoying qualities that plagued this type of photography in the past have been almost entirely eliminated. For example, you can now review photos before printing to avoid wasting film. Plus, photos are saved to an internal memory card so if you lose the hard copy, you don't lose the image forever. Sounds like a lot of practicality mom will love. You can learn more about the SQ20 in our video here.
Price: $1,998.00
Colors: Black
Don't let the price tag scare you off. This camera is a great gift if you're looking to split something with your siblings (or if you're interested in outshining them).
The Sony Alpha a7 III is the full frame mirrorless camera of your mom's dreams. It boasts a 24.2MP BSI sensor, shoots 4K full-frame HDR movies, and has in-body 5-axis image stabilization. You can read a full review of this glorious machine here.
Price: $1,299.00
Colors: Black
If mom is a Canon devotee we recommend the Canon EOS RP. Much like the a7 III, the EOS RP is a versatile mirrorless camera with a whole lot of power. It has a full-frame 26.2MP CMOS image sensor, excellent low-light performance, and a super cool vari-angle screen to help capture tough shots.
Westcott Ice Light 2 Daylight LED Light
Price: $399.90
Colors: Black
Does your mother go from room to room obsessing over the lighting? Is every single light in your childhood home on a dimmer switch? For moms absolutely infatuated with getting the perfect light, we recommend the Westcott Ice Light 2.
This is a must-have that you'll want to borrow; it's not only extremely durable but also so versatile it doesn't require additional light control from a softbox. Mom can use it in either a studio or on location which means she can drive you crazy with lighting changes on the go! You're welcome.
Price: $429.00
Mount Options: Micro Four Thirds, Sony E-Mount
Colors: Black
No one appreciates a great deal like mom. Sigma lenses are well known in the photography industry for their high quality and affordable price ranges. This 56mm lens has an aperture range of f/1.4 to f/16 which makes it an ideal choice for portraits with blurred backgrounds and crisp, beautiful bokeh. It's also the smallest mid-tele lens in its class and will fit nicely in your mom's new ONA bag.
The Outdoorswoman
These Mother's Day gift ideas are for those who inherited their love of the great outdoors from mom; the moms who take their kids on hundreds of nature walks, love discussing planetary patterns, and can identify a wide variety of flowers you've never even heard of. We may not always understand their obsession, but we do love them.
Celestron National Park Foundation PowerSeeker 114AZ Telescope
Price: $69.99
Colors: Green
This Celestron telescope is for astronomical and terrestrial viewing with a focal length of 900mm. Its internal components are fully coated glass to help reduce distracting reflections. Plus, it has a quick and easy no-tool setup and adjustable height so you can start stargazing immediately.
Nikon Prostaff 7S Binoculars
Price: $196.95
Magnification Options: 8x, 10x
Colors: Black
We recommend these binoculars for the observant nature mom on-the-go. They come in strengths of 8×42 and 10×42 and have coated lenses that prevent fogging during early morning hikes. You can also customize for individual users with turn-and-slide rubber eyecups.
Stealth Cam G45NGX 22 MP No Glow Trail Camera (2) with 16GB Card (4) and Reader
Price: $249.99
Colors: Camo
The Stealth Cam kit is for moms who own and monitor a lot of property, love hunting, or just want to see what kind of creature is breaking into the trash cans. The camera has an extensive list of useful features including HD recording, smart illumination, and intuitive programming options.
Koah PRO Aphelion Professional Tripod
Price: $99.99
Colors: Black
Documenting flora and fauna can be just as exciting as experiencing it. The Koah PRO tripod has a metal ball head that can be rotated 360º and a center column that can be set anywhere from 0-180º. In short, that means this tripod can effectively bend in half to take pictures of the forest floor. It's portable, lightweight, adjustable, and can easily tuck into a backpack.
Badlands Photographer Pack
Price: $129.99
Colors: Camo
This is the newest generation of the Badlands Photographer Pack and it has a pocket for everything. There's a built-in camera shelf, customizable interior dividers, and an easy-access outside pocket. Anything mom wants to throw in here is going to fit.
BlackRapid Binocular Strap
Price: $29.50
Colors: Black
This may not be the most expensive gift, but it is one of the most thoughtful. There's nothing more uncomfortable than going on a long hike and having a neck strap cutting into your skin. If mom always has her binoculars or camera on hand, get her a nice strap. This BlackRapid is perfectly padded and even has a little pouch and carabiner.
DJI Mavic

Air
Price: $799.00
Colors: Onyx Black, Flame Red, Arctic White
You can quite literally give your mother a bird's eye view with the DJI Mavic Air. This is for more adventurous, tech-savvy moms who want to take their nature photography to new heights. The Mavic Air features seven onboard cameras, a 1/2.3" 12-megapixel CMOS sensor, and an infrared sensing system.
Price: $399.00
Colors: Black
The GoPro HERO7 is ideal for daredevils who like surfing, snowboarding, mountain biking, or any similar action-packed activity. This model takes super-smooth videos in HD 4K at 60fps. Plus, it's rugged; the HERO7 is encased in a rubberized enclosure that's waterproof up to 33 feet.
The Instamom
These gifts are perfect for social-media-loving moms who either have thousands of followers or are working their way to Instafame. They somehow manage to make the excessive demands of motherhood look stylish and breezy (even though we all know it isn't). All of these gifts will have them feeling #blessed.
Price: $149.99
Colors: White
This instant is a total classic (just like mom). The Polaroid OneStep2 is inspired by the original 1977 OneStep with a few key upgrades. Those include a 106 mm focal length, a built-in strobe flash, and (of course) a fresher look.
Blue Yeti Nano

Premium

USB Microphone
Price: $99.99
Colors: Cubano Gold, Red Onyx, Shadow Grey
Shoutout to all of the social media mavens who have their own YouTube channel. The Blue Yeti Nano is perfect for a mom who needs a mic with good sound quality that also looks great on camera. Luckily, the Nano delivers. Plus, it boasts a no-latency headphone output and supports sample rates up to 24-bit/48kHz.
Price: $898.00
Colors: Black
This dreamy mirrorless is the perfect camera for aspiring influencers. Its small size and tiltable 3" LCD screen make this camera both travel and user-friendly. However, its 24.4MP APS-C sensor and 4K video give it a professional edge.
Price: $175.00
Colors: Orange
This gift is a great replacement for fed-up Instagram Husbands/Children. Lightweight and easy to use, this  2 lb. travel tripod easily converts into a 0.9 lb. monopod. Mom can easily slip it into a backpack or medium-sized purse and forget about it until she needs it.
Canon Ivy Mini Photo Printer
Price: $129.99
Color: Rose Gold, Mint, Gray
Never underestimate the emotional power of a hard copy. The Canon Ivy Mini connects with mom's smartphone and prints photos instantly. These are great for including in Instagram posts and sticking to laptops (did we mention the Ivy prints stickers too?).
Price: $17.95
Colors: Black
As every good Insta influencer knows, the key to an engaging account is unique, interesting content and this Celestron adapter delivers. Hook this adapter up to a telescope and capture images of space with your smartphone. Can you say super moon photoshoot?
DJI Osmo Mobile 2 Smartphone Gimbal
Price: $139.00
Colors: Black
This is the only surefire way to give your mom a little more stability in her life this Mother's Day. The DJI Osmo is beautiful. However, if mom prefers to shoot from her smartphone this is arguably just as good with less of a learning curve.
Built-in sensors and brushless motors stabilize mom's phone and its ActiveTrack feature follows their subject of choice. Plus, this gimbal charges smartphones and folds for easy storage. It is truly a must-have video accessory.
Price: $79.00
Colors: Black
This is another great add-on for improving video quality. Don't get us wrong, we're big fans of the iPhone. However, its audio recording capabilities can leave a bit to be desired for professional content.
This Rode mic has a Lightning connector that plugs directly into your iPhone to facilitate better audio recording. It also includes a furry windshield to help cancel out the disastrous effects of blustery weather.
The Traveler
These gifts are for moms who live for travel and adventure. For those daring parents who aren't scared off at the thought of a 12-hour flight and consider going on safari a casual holiday travel plan. They're also well suited for moms who are constantly traveling in their everyday life—hustling everywhere from doctors appointments and recitals to work and school. Either way, these gifts will make their lives just a little bit easier.
Price: $348.00
Colors: Black, Silver
These are a good a Mother's Day gift idea for moms who have terrible public transit commutes or just hate ambient noise. They're wireless, have an HD Noise Canceling Processor, and provide a "custom listening experience." When mom puts them on, the headphones automatically factor in everything from head size and glasses to atmospheric pressure and adjust accordingly.
Price: $319.00
Colors: Nasturtium Orange, Matte Black, Aloe Drab Green
The F-stop Tilopa bag is for moms who take the road less traveled. It's the most rugged multi-day pack F-stop has to offer and features H-frame ski straps and attachment points for backcountry equipment. Most importantly, it has a ton of room for photography gear plus enough space for a 17" laptop.
Price: $497.99
Color: Silver
The LUMIX ZS100 is a point-and-shoot camera for moms who don't need (or want) to carry around a larger, more cumbersome model but still want great photos. This little powerhouse has a 20.1 MP 1″ sensor, shoots 4K video, and can fit inside almost any bag or backpack. It also boasts a 10x zoom LEICA DC lens.
Ricoh THETA Z1 360

Camera
Price: $999.95
Colors: Black
The Z1 is the most recent Ricoh THETA 360 camera and by far the best. We recommend it for tech-savvy travelers who want to capture the whole, beautiful scene. It features two 1-inch back-illuminated 22.5 MP CMOS sensors, records high-res 7K stills, and has multi-bracketing shooting.
Apple iPad 9.7″ Tablet
Price: $329.00
Size Options: 32 GB, 128 GB
Colors: Space Gray, Silver, Gold
Being restricted to planes, trains, and automobiles does not stop your mother from being productive. iPads give your mom the opportunity to catch up on her reading, editing, and gaming (if she's into that kind of thing) no matter where she happens to be.
Peak Design Slide Camera Sling/Neck and Shoulder Strap
Price: $59.95
Colors: Black
This strap is versatile and beautiful (just like mom). Wearable as a sling, neck or shoulder strap, it's made of seatbelt-style webbing with internal padding. Most notably, this strap has aluminum "quick-adjusters" and "quick-connectors" that attach or detach from a camera in seconds.
Manfrotto Off-road Large Stunt Case
Price: $64.88
Colors: Black
Kick it, smash it, drop it in a lake—we wouldn't recommend doing these things to the Manfrotto Off-road Stunt Case but technically you could. The Stunt Case is water repellent, crushproof, and ideal for mom to store her extreme adventure cameras like the GoPro Hero 7.
LaCie Rugged Thunderbolt USB-C 5TB Portable Hard Drive
Price: $249.94
Colors: Orange
It is a classic mom trait to have backups and backups of your backups "just in case." Well, the LaCie hard drive is perfect for those who think you can't be too safe with your data. This device holds 5 TB of content and protects it with a shock, dust, and water resistant outer shell. Plus, it comes with a 3-year warranty… just in case.
The New Mom
Shoutout to the exhausted, stressed, and totally overjoyed moms welcoming a new baby into their lives. These gifts were curated to help make the transition into life with a small child a bit smoother. Short of coming over to change diapers, it's the best we can do.
Price: $148.00
Colors: Plum Purple, Gray, Coral, Black
Be careful with this one; if you give weight-loss equipment to someone who didn't ask for it, you should probably be more concerned about your own health. That said, this is a perfect gift for those who need help getting back in shape post-baby. The Alta HR has a built-in PurePulse heart rate monitor, activity tracker, and delivers notifications directly to mom's wrist.
Amazon Echo Show
Price: $249.00
Colors: Charcoal, Sandstone
We love the Echo because it's the best hands-free way to control your smart home devices, play music, and figure out if it's going to rain tomorrow. This is crucial when both hands are full with a squirming newborn child. The Echo Show also has a 10.1″ touchscreen display for pulling up YouTube videos and video chatting grandparents with questions when panic truly sets in.
Price: $119.00
Colors: White
This camera fully integrates with Alexa-enabled devices and lets mom watch the dog, the baby, and the dog watching the baby from her smartphone. The device has up to 1080p Full HD resolution, 180° view rotation, and night vision.
Price: $68.00
Colors: White, Red, Blue, Black
What better way to blast Baby Shark than with a new speaker? This portable, true wireless Bluetooth device connects with up to 100 other speakers and provides 12 hours of battery life. Whether mom is DJing date night or baby's first playdate this speaker is a great fit.
Wacom Intuos Pro Paper Edition Creative Pen Tablet
Price: $349.95
Colors: Black
A Pro Paper Wacom tablet is arguably the perfect gift for a designer who just became a mom. Help your favorite person keep their head in the game with an 8.82 x 5.83″ active sketch area, multi-touch support, and 8192 levels of pen pressure sensitivity. Gifts for the baby are great, but this is better.
Can

on PowerShot SX730 HS Digital Camera
Price: $379.00
Colors: Black
This is an affordable, high-quality alternative to mom filling her smartphone with pictures of the new baby. The Canon PowerShot boasts a 20.3 MP high-sensitivity CMOS sensor, DIGIC 6 image processor, and 3" tilting screen (180­° upward).
Sony Xperia XZ3 Unlocked Smartphone
Price: $799.99
Colors: Black, Green, White
The first few months of a new mom's life are filled with endless calls, video chats, and Googling. Help enable that constant stream of communication with the Sony Xperia XZ3. This smartphone offers 64 GB of internal memory, 4GB of RAM, 4K HDR video recording, and a crisp 6" display.
Price: $227.99
Colors: Black, White
The Samsung Galaxy Tab A is an affordable, high-res solution to an otherwise pricy purchase. It does all of the very practical things you need a tablet to do (including scroll through social media and watch HBO). Plus, its battery lasts for up to 13 hours. That's more than enough time to catch up on this season of Game of Thrones.
Regular price: $249.00

Regular price: $399.00

Regular price: $898.00

Regular price: $348.00