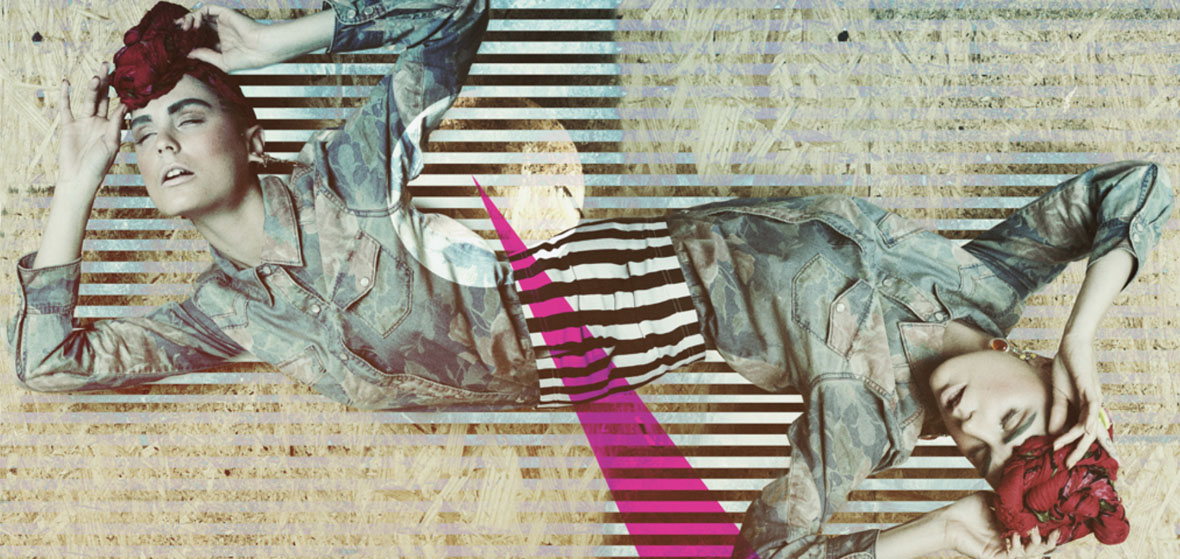 We met with Mariana Quevedo at Sumner Cafe in Bed-Stuy to discuss building a portfolio, vulnerability in fashion photography, and saying goodbye to business school. 
Mariana Quevedo dropped out of business school at the Ohio University during her first week. "They asked us to do a mock networking event – but you had to dress up, wear professional clothing. And I was like, no thanks." Now a fashion photographer, Quevedo traded business casual for vogue. "It's the storytelling aspect, the visual aesthetics that I'm drawn to," she says. "How I can make a pretty picture. Fashion lends itself to that."
There's also the indescribable feeling she gets from fashion photography. For her final undergraduate project, Quevedo planned and executed a fashion photoshoot at a friend's aunt's house in Athens, Ohio, the foothills of Appalachia. "Literally, something in my brain was like, ping. You should be doing this. It was very powerful."
The daughter of a writer and an engineer, Quevedo combines an artistic lens with the sheer tenacity to make something work. "I don't mind the small budget," she says. "I can [put together a shoot] with natural light and a reflector. Often, people get tied into what camera they have or what lens." (She herself shoots with a Canon 5D Mark III.) For Quevedo, it's more about the challenge.
Success from struggle is one of the ways she was able to make it to New York four years ago. "I never wanted to live in New York. It's expensive. I don't like the subway," says Quevedo, who stayed three and a half years at home after college, building her portfolio. However, she had friends who lived in New York. She made a point to visit, contacting agents to ask if they had any models for testing. "That's how you do it. I would come two or three times [a year] and sleep on my friend's floor." Finally, she landed a seasonal portraiture position in Brooklyn and eventually transitioned into freelancing. "My freelance has been a mixture of things. A little bit of school portraiture. I was doing a little bit of second shooting for weddings."
Fashion, however, remains the focus of her personal portfolio. She shoots five times a month "just for myself." While elegant and professional, there's also a vulnerability to her work that stands out amongst fashion photography. "I would say it comes from a couple of different spots in me," she says. Part of it is the fantasy of imagining. "I don't always get to wear the sized clothing that I want to wear, so I get to dress these beautifully figured women in whatever I want. I end up picking things that I would wear myself."
At the same time, many of the models that Quevedo works with are 'new faces.' "They need the exposure. They need the direction." They're a little less sure of themselves. Quevedo hones in on that, and creates a captivating tenderness within the image.
Indeed, Quevedo has packed a lot into her years as a fashion photographer, but is unsure how much longer she can maintain it. "I don't know how long I can physically hold a camera. Irving Penn was basically blind by the end, and people would tell him what was happening." Aware of the potential for burnout, she hopes to transition into art direction, which she already dabbles in with low budget shoots. "There are ten different aspects that I have to keep in mind with photography that isn't just directing," she says. "I have a camera. I have a set. I have lighting. I have my hair and makeup." And she does it on a dime.