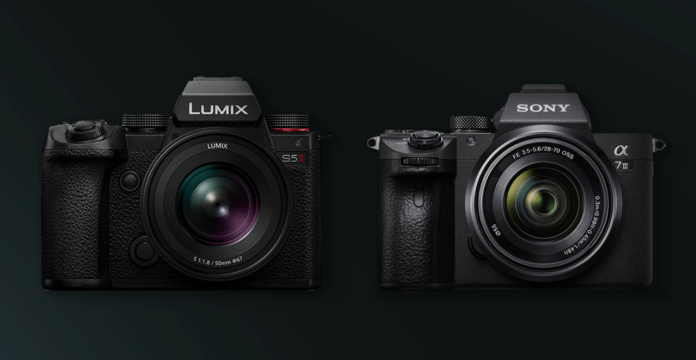 The rumors reign true; Panasonic releases the new and improved LUMIX S5II & S5IIX for pre-order (kit includes LUMIX S 20-60mm F 3.5-5.6 lens). It's a new year full of gratifying and groundbreaking gear waiting to be announced. Fortunately, the camera world is off to a good start with the versatile Panasonic LUMIX S5 II, optimized for excellent stills and videos.
For this post, we'll compare the Panasonic LUMIX S5 II vs. Sony a7 III, two closely competing cameras. Both models are worth considering if you're in the market for a mirrorless camera that can deliver top-notch quality and performance. We'll dive into the key features of each camera to help you determine which one might be the best fit for you and your unique photography and videography needs.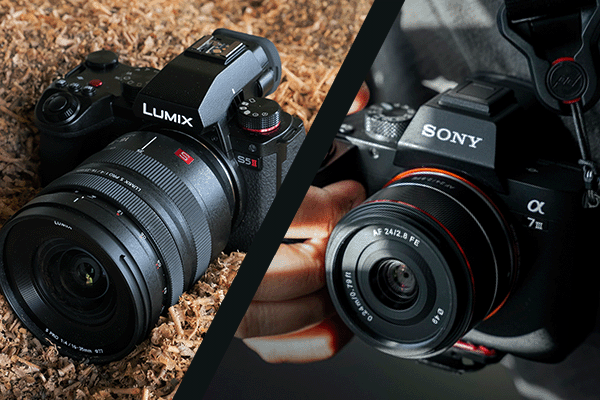 Key Features & Upgrades from LUMIX S5I:
New 24.2MP CMOS sensor with PDAF

New L2 technology image engine

New Phase Hybrid AF

New Active I.S. technology

Enhanced Dual-Native ISO

Up to 30 fps electronic burst shooting

Real-time LUT application

High frame rate, 10-bit 4:2:2 C4K/4K video

6K30 open-gate video

14+ stop V-Log/V-Gamut dynamic range

Upgrade option for RAW video recording output

Enhanced 4-channel audio

Dual UHS-II card slots
LUMIX S5IIX Added Features:
RAW video recording output upgrade
USB over SSD recording
ALL-I & ProRes recording
Wireless/Wired IP streaming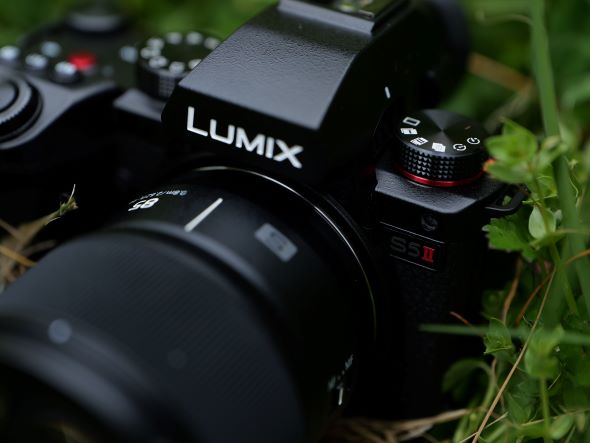 Camera Build
The LUMIX S5II boasts a 24.2MP 35mm full-frame CMOS sensor designed to offer high resolution, natural description, and about 2x higher-speed signal processing for high bit-rate video recording. This makes it perfect for capturing stunning, detail-rich images and videos, whether you're shooting landscapes, portraits, or anything in between. 
As for the Sony a7 III, it sports a 24.2MP back-illuminated 35mm full-frame Exmor R CMOS image sensor paired with a front-end LSI that effectively doubles the readout speed of the image sensor. This sensor also has a BIONZ X processing engine that boosts processing speed by approximately 1.8 times compared to the a7 II. This results in high sensitivity with low-noise performance and a wide 15-stop dynamic range, making it ideal for capturing crisp, clear images in various lighting conditions.
Viewfinder 
The LUMIX S5II has a 2.36-million dot OLED electronic viewfinder or a 3-inch 922K-dot tilt touch LCD screen, which makes it easy to compose and review your shots. The a7 III has an approximately 2359K-dot XGA OLED Tru-Finder with ZEISS T* coating, which provides high resolution and contrast, as well as excellent gradation and color reproduction. This makes it easy to see what you're shooting in bright daylight or dimly lit environments.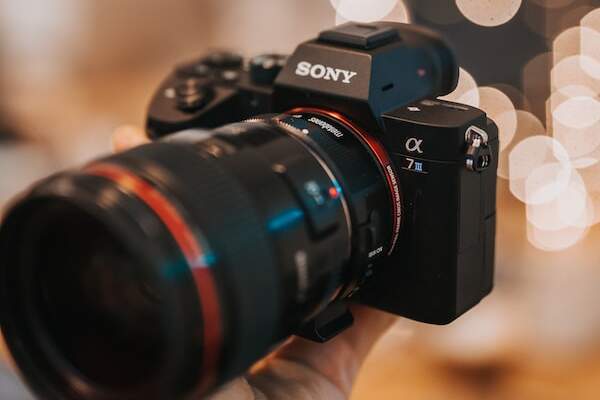 Photography & Burst Features  
Regarding continuous shooting, both the LUMIX S5II and the Sony a7 III are fast and reliable. The LUMIX S5II is capable of full-res shooting at up to 9 fps with the mechanical shutter and up to 30 fps with the electronic shutter. Allowing photographers to capture every fleeting moment of a fast-paced sporting event or street scene in crystal-clear detail.
The Sony a7 III can capture 24.2MP images at up to 10 fps with continuous and accurate AF/AE tracking for up to 177 Standard JPEG images, 89 compressed RAW images, or 40 uncompressed RAW images. This also makes it great for capturing action-packed moments, whether you're shooting a concert, a wedding, or just a day at the beach.
Video 
When looking at video capabilities, both the LUMIX S5II and the a7 III offer some awe-inspiring features worthy of noting.
The LUMIX S5II has a heat dispersion mechanism that allows unlimited video recording, which is perfect for capturing extended events or time-lapses. It also has a new Active I.S. system that doubles down on supporting moving shots, making smooth, stable footage easier on every step.
Additionally, the LUMIX S5II has 14+ stop V-Log/V-Gamut capture for a high dynamic range and broad colors and a REAL TIME LUT function for in-camera photo and video color grading. This makes it ideal for creating professional-quality videos with rich, vibrant colors and stunning detail.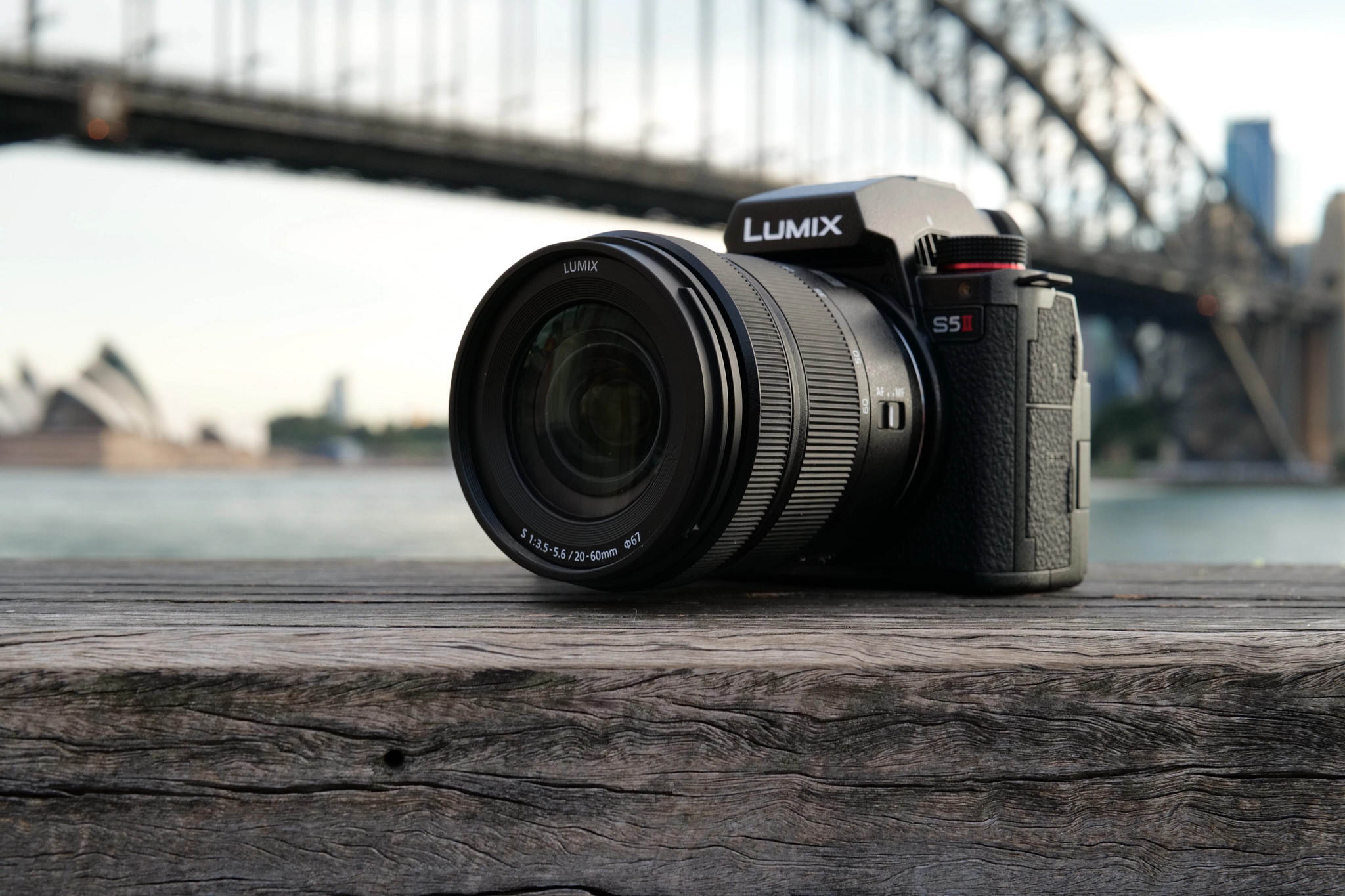 On the other hand, the a7 III has high-resolution full-frame 4K movies with full-pixel readout without pixel binning, which means you can capture ultra-sharp footage with minimal moiré and jagged lines. It also has advanced image processing that enables it to record full-frame 4K movies with excellent image quality in the mid-to-high ISO range, optimal for low-light video work. And with its 5-axis in-body SteadyShot image stabilization system, you can get smooth, stable handheld footage while moving around.
Autofocus Capabilities
The LUMIX S5II has improved its AF by implementing a Phase Hybrid AF system, a feature that Panasonic hasn't previously used, but we're excited to see. This system utilizes phase detection AF, which generates two views of the scene from slightly different perspectives and compares them to establish an understanding of distance and depth. This makes the LUMIX S5II great for capturing fast-moving action with precise autofocus, staying locked on subjects for an unwavering AF experience.
The a7 III also has a top-notch AF system with 693 focal-plane phase-detection AF points that cover approximately 93% of the image area and 425 contrast AF points. This hybrid AF system (4D FOCUS) provides fast, reliable AF that locks on and stays locked on.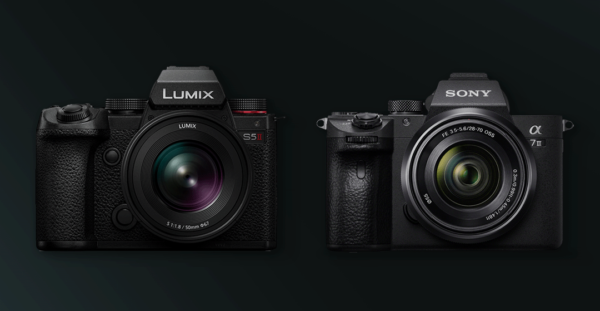 Verdict 
So which camera is the best fit for you? The LUMIX S5II and the a7 III are both excellent choices for photographers and videographers who want strong performance in both stills and video. The LUMIX S5II is ideal for capturing high-resolution images and videos with natural descriptions and stunning colors, and its unlimited video recording and Active I.S. system make it a great choice for videographers.
The a7 III is a top pick for photographers and videographers who need a camera that can handle fast-moving subjects and low-light situations. Its high-resolution 4K video and advanced image processing make it an excellent choice for professional-quality video work. In addition, regarding budget, both cameras rank evenly (around $1,999).
Ultimately, choosing between these two cameras comes down to your specific needs and preferences. Do you need a camera that can easily capture fast-moving action (sports, wildlife, street photography)? If so, the a7 III might be the way to go. Or are you looking for a camera that can capture stunning, detail-rich images and videos with vibrant colors (filmmaking, portrait, landscape photography)? Then LUMIX S5II might be the better camera companion.
Regular price: $1,997.99

Regular price: $1,998.00

Regular price: $2,297.99