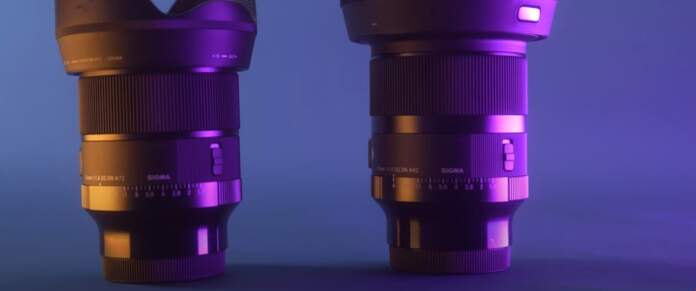 The new Sigma 20mm (24mm) F1.4 DG DN Art series lenses, was just released, and we've got some good things to say about them. It's similar to Sigma's 20mm F1.4 DG HSM | Art, however, built with a few upgrades and great astrophotography features. Exceptional image quality from the center to the peripheries of the photo and a wide aperture make these lenses stand out from the crowd. Watch what our experts discover during their fun time exploring these Sigma lenses' capabilities, or read further for an in-depth review.
Build 
Both lenses were built with performance and portability in mind. The Sigma 20mm F1.4 DG DN dimensions are 3.5 x 4.4 in and weigh 22.4 oz, while the 24mm lens is slightly smaller at 3 x 3.8 in and  18.3 oz. Built to be as compact as possible, Sigmas 24mm F1.4 is the smallest and lightest of the DG DN F1.4 Art series. They've achieved a tight feel by extending the diameter of the lens body as minimal as possible without hindering the quality. 
Specs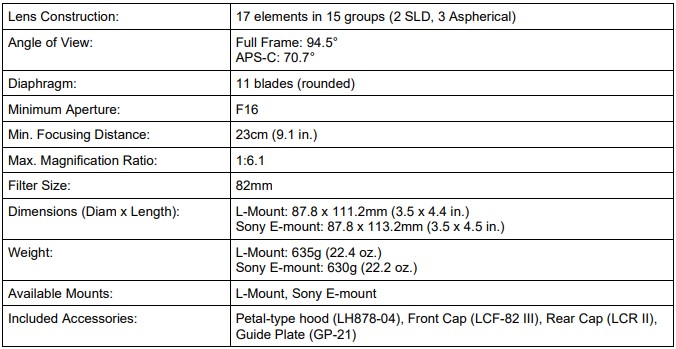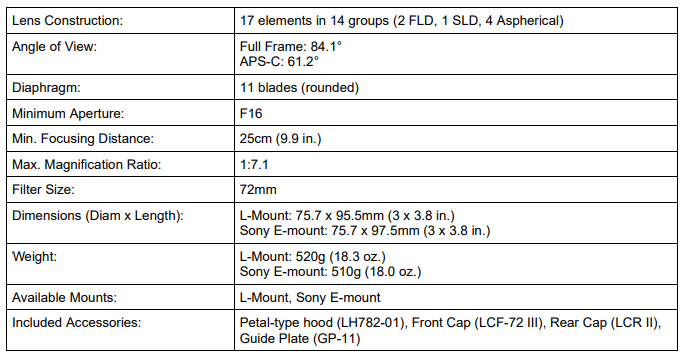 Build & Design
Sigma wanted to align the lens's look and feel with the DG DN Art F1.4 lens range (20mm, 24mm, 35mm, 85mm), so the aperture and focus ring diameter match that of the 35mm F1.4 lens. This helps to create a smoother and more fluid feel of operation between lenses. The new lenses maintain user-friendly buttons like the aperture ring click switch, aperture lock switch, and hood lock button.  
They contain 17 glass elements arranged in 15 groups for the interior glass. This includes two special low-dispersions (SLD) to reduce chromatic aberration, three aspherical glass elements, and the largest class of double-sided aspherical glass elements in Sigma lenses. These interior glass elements achieve the highest quality while reducing sagittal coma flare and distorted images. 
Sigma 20mm/24mm Photo Samples
Buttons & Operation Features 
Both lenses contain front and rear filter holders that can be used simultaneously. This is immensely effective regarding astrophotography and gives way too many creative options. For instance, a light pollution reduction filter combined with a soft rear filter brings out the stars. 
As for buttons, Sigma also introduces its new Manual Focus Lock switch (MFL). It works as a safeguard, so you don't need to worry about accidentally adjusting your focus ring. It also comes with a focus switch, AFL button, and an aperture ring lock switch.  
Weather-Resistant 
Each lens hits the nail on the head regarding long-lasting durability. Both have dust and splash-resistant structures and an oil and waterproof repellent coating. They're built for those long outdoor shooting sessions, and the heater retainer even fights internal condensation when the temperature begins to drop.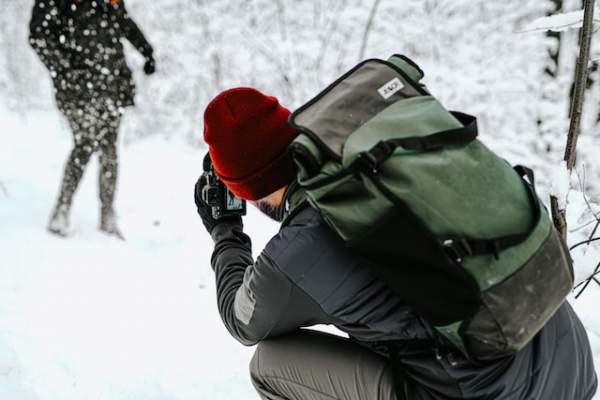 Performance Features 
Like existing DG DN Art F1.4 lenses, the AF is an impressive combination of quick, silent, and accurate. This is all accomplished with the stepping motor, ideal for fast and sharp photography. Another great feature for shooting is that both lenses can capture a broad scope of the area while maintaining in-depth detail on subjects.  
Our camera crew especially loved the wide-angle of the 20mm and its ability to make everything feel more callosal through the eyes of the lens. Regarding quality, each image's aberration, warping, and distortion are essentially nonexistent. If you are indoors or as the sun goes down, you will notice just how amazing it is to utilize the full aperture performance. Our team embraced the low light and had tons of fun creating detailed and creative images contrasting the night sky and street lights (plus using filters).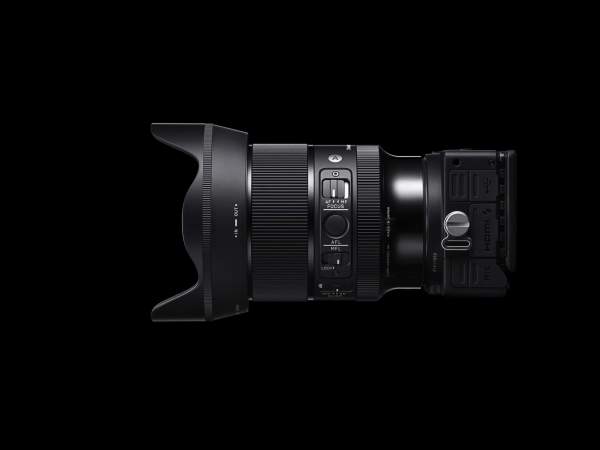 Is the Sigma 20mm/24mm F1.4 DG DN | A Worth It?
Looking at affordability and performance, these lenses do an excellent job considering both, especially when comparing them to something like Sony's G Master lens series. A few features on these lenses make them especially worth it if you're into landscape, architecture, street, or astrophotography.
Both apertures are wide and built to thrive in low-light conditions at an impressive F1.4. But not only will you be able to see clear quality images, but this lens is also designed to operate well in cold and brisk environments. The front heating element keeps it working fine under cold or even sub-freezing conditions for optimal shooting sessions in harsh conditions. Our team enjoyed the lenses very much and put these on the list of "lenses well-worth the purchase."  
Regular price: 899.00

Regular price: 799.00