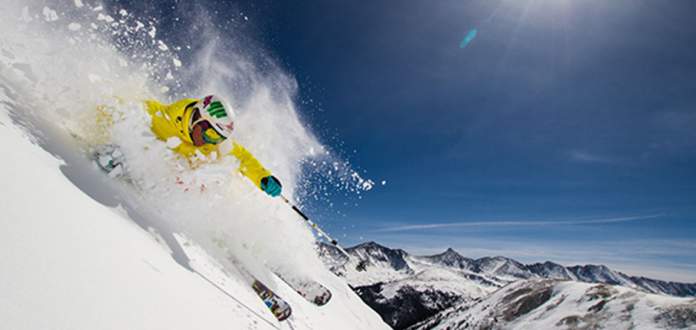 Sigma Pro Liam Doran shares his camera bag essentials including safety gear, lenses, and (of course) his camera.
I have a few different photo bag setups for myriad shooting situations but right now we are in the heart of winter so I'm going to cover what's in my ski photo pack. It's quite a bit.
The thing about ski photography is that you need way more than camera gear and photo skills to safely capture athletes moving through deep snow in the often dangerous backcountry locations.
Safety first. A few critical pieces of gear that are in my pack every day are my avalanche probe, beacon, and shovel. Well, actually the beacon is worn on my person and is used to help me find (or be found) in case an avalanche buries someone. But we do everything we can to avoid this situation.
Another important piece of gear is my two-way radio. The other athletes in my group have these as well and we use them to communicate both for photography and safety reasons.
Ok now for the good stuff…camera gear.
I just bought this camera (at Focus!) and have only gotten it into the field a few times. This camera has the fastest frame rate and the best autofocus system out there making it the perfect camera for shooting skiers at high speeds. It is also very well weather sealed which is perfect for shooting during a raging snowstorm. I also dig the fact that the AF points cover almost the entire viewfinder!  I'm really looking forward to putting this game-changing camera through the paces.
This is Sigma's super-wide-angle lens for Sony E mount. It is lighter and smaller than the original DSLR version. This is a great storytelling or scene-setting lens.
The mirrorless standard zoom has been completely redesigned from its DSLR counterpart. It is both lighter and smaller than its original version and the zoom and focus rings have been switched putting the zoom ring exactly where I want it.
Sigma 70-200 f/2.8 S
This is my thoroughbred lens. It is super fast and ultra-sharp. Currently, I am using it with the MC-11 converter but I would not be surprised to see this lens in mirrorless mounts sooner than later.
Other gear you will find in my pack includes, water, snacks, sunscreen, extra battery, extra memory cards, lens cloth, extra layer, goggles, and climbing skins. The skis attach to the bottom of my skis and, using specialized bindings, allow me to walk uphill in the snow.  All of this gear is carried very well by my Think Tank Backlight Elite 45 L photo pack. This pack is incredibly well suited to outdoor shooting.
Regular price: $4,498.00

Regular price: $1,399.00

Regular price: $1,099.00