Let's talk the Sony ZV-1 II, Is it living up to the hype or what?
Traveling with tons of gear and lenses as a vlogger and content creator is not tons of fun- take it from us. And although we, of course, love our gear, the days of on-the-go creation are so much smoother when you can slip your camera in a small pocket. In this society of remarkable and endless creators who travel, and vlog, and take us everywhere they go, having the proper gear is essential. If you've considered keeping it light, efficient, and sharp or adding some versatility to your kit, it may very well be that time to take a look at the Sony ZV-1 mark II.
Just yesterday, Sony has announced the new Sony ZV- 1 II. This point-and-shoot camera that's been optimized for any and every vlogger at any stage in their vlog journey. And this we absolutely love! The thoughtfulness behind its features is the thing that makes this video-focused camera really special and unique against the lineup of other vlog cameras we've seen. It seems to really be engineered for truly any style.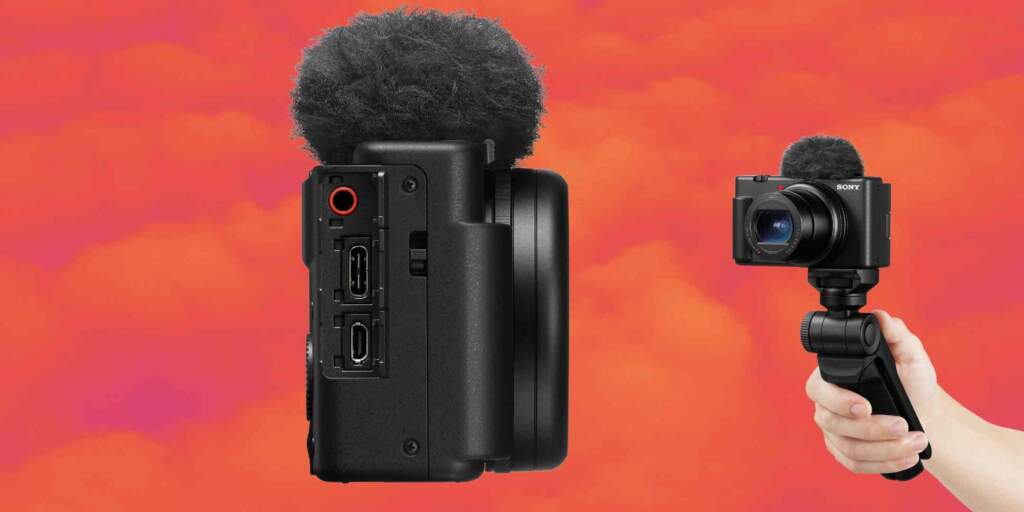 Equipped with the similarities of the Mark I, we find the soft natural skin effect and face-prioritizing Auto Focus still present in this update. We think that's a great choice! For those bloggers who don't specialize in editing, this is a great feature that makes rolling with this update super beginner friendly. One of the most important upgrades from its predecessor is the wide-angle frame, truly exhibiting and showing off its superiority in comparison. As a vlogger, you can find comfort in that we are experiencing your thoughts and day along with you.
The Mark II comes equipped with very new Cinematic Vlog settings, containing five looks and four moods, to set the tone. With 4k photo and video expression, this camera is the perfect item to not only create but share your multimedia content. Amongst the jammed-packed features, a very cool addition to the Sony ZV-1 II
is the streaming function purely accessible through the USB-c port. Accompanied with a 3-capsule mic (which comes in-box) that automatically switches it's direction in auto mode, this function is a game-changer taking streaming to clearer heights with the option to connect directly to your phone. Check out this Blog the live stream about how it's revolutionizing our world.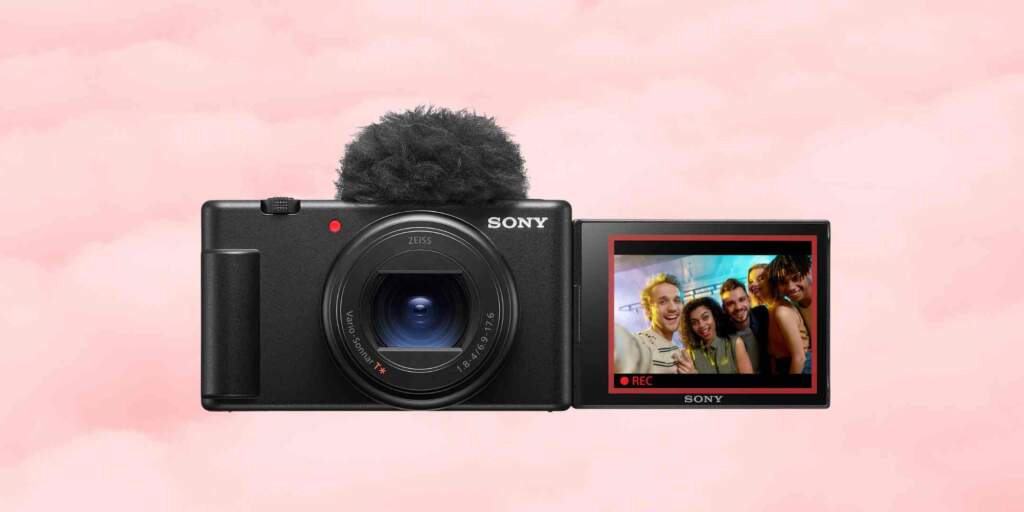 A truly compact giant, Sony is yet again setting the bar with this one. But I wonder, do you think you'll make the switch? Especially you Mark I users?
Needless to say, if you don't have a team or are looking for something versatile, lightweight, and compact the Sony ZV-1 II is a great unit to add to your collection. The accessories accompanying this gem in its collection include a Sony GP-VPT2BT Wireless Bluetooth Shooting Grip and Tripod (shown above and sold separately) is tagged here, so you can set that notification once back in stock!