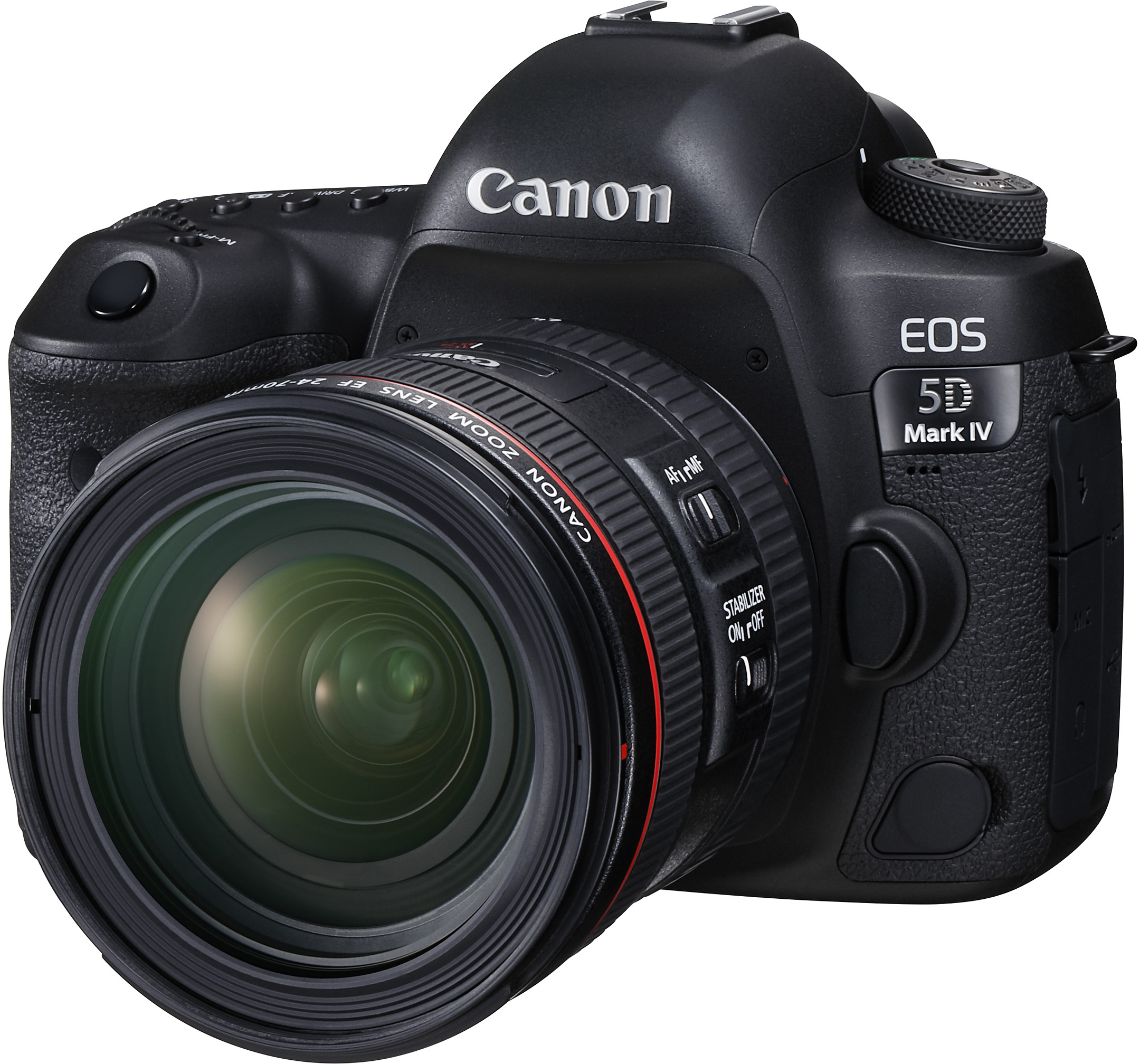 The long awaited and much speculated upon Canon 5D Mark IV is finally here! With improved sensors, ISO sensitivity, 4K video, and a remarkable 7-frames-per-second burst shooting mode, this professional workhorse is no joke. It features built-in WiFi, a touchscreen display, an intelligent scene analysis system, and a freaking 61 point autofocus. It also comes with a $3,499 price tag. (Not for the faint of heart.) So, is it worth all the hype? In a word: yes.
Here's why.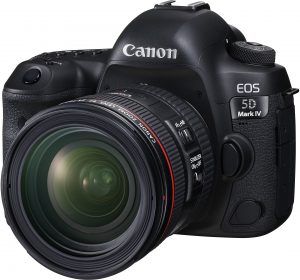 A Big Ol' Sensor
Megapixel this, megapixel that. Camera companies love to brag about megapixels, but if you want bright, clear pictures, then you're gonna need a big ol' sensor – which is exactly what the Mark IV offers. Versatile in all kinds of light, the full-frame CMOS Sensor captures stunning stills and 4K video clips. (For the record, it also boasts an impressive 30.4 megapixels.)
High Flying ISO Range
With an ISO range of 100–32000, the Mark IV is great for low-light photography. To be fair, that's only a bit better than its predecessor, the Mark III. However, both the III and IV offer a significantly wider range than their Nikon competitors, so it's worth the mention.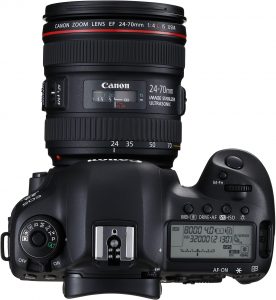 Advanced Autofocus
Made to work in tandem with the CMOS Sensor, the Mark IV also boasts a 61-point High Density Reticular AF II system. This feature offers a wide subject tracking area that captures fast-moving action with refined precision. Adaptable to low light, all 61 AF points are compatible down to f/8, so you can shoot with greater versatility. Whether using autofocus or manually choosing individual focus points, this advanced system significantly improves consistency and tracking.
Cinema Type 4K Video Capture
No self-respecting DSLR goes to market without some pretty sweet video features, and the Mark IV is no exception. Featuring DCI cinema type 4096×2160 resolution at up to 30 and 24 frames per second, it also shoots in 4K broadcasting standard (3840 x 2160 pixels) by trimming the image on either side. If something like artful slow-motion video catches your creative eye, then switch back over to Full HD. You can even steal an 8.8 megapixel screen grab!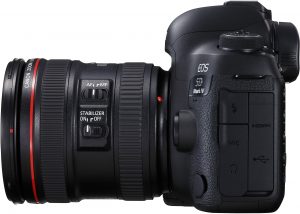 Never heard of Dual Pixel RAW? How provincial! (Just kidding. You're not alone.)
Combined Image Data for Maximum Sharpness
New and exclusive to Canon, the Mark IV features something called 'Dual Pixel RAW,' which refers to the sensor's dual photodiode construction. This unique design allows the sensor to receive two focus signals from a single subject, and then saves those images into one file. Later, you can use Dual Pixel Professional software to make micro-adjustments from the combined RAW image data for maximum sharpness.
Conclusion
Ultimately, the Mark IV is a well-rounded, versatile camera. Its refinements are worthy of the impressive 5D series, with solid improvements in image quality, overall performance, and focus accuracy. The 61 point autofocus and exclusive Dual Pixel RAW system deliver crystal clear, expertly focused images, while the large sensor and 4K video produce high quality stills and movies. Even smaller additions like built-in WiFi, GPS, and NFC, while not enough to turn the tides on their own, help take the Mark IV to the next level.